In today's fast-paced digital world, businesses need to capture the attention of potential customers quickly and efficiently. Pay-per-click (PPC) advertising is the key to unlocking this potential, offering a powerful way to reach your target audience and drive business growth. With countless PPC agencies to choose from, finding the perfect partner can be overwhelming. That's where we come in! We've done the legwork for you and compiled a list of the 14 leading PPC companies in the USA, each with a proven track record of delivering targeted and impactful advertising campaigns. Get ready to unlock your business's true potential with these exceptional PPC partners.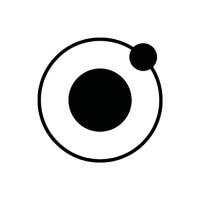 NUOPTIMA




NUOPTIMA – yes, that's us! You've found this page because we're so good at marketing we're able to promote ourselves (that's the sort of people you want in your business).
A bit about us
We're an honest growth agency, and our goal is to drive profit for your business. 
We don't work with everyone. In fact, we actively refuse 50% of all businesses that try to work with us. That's purely based on if we think we can make your campaign a success. We only grow as an agency if we can get you results and you refer us to your friends and family. 
Before you choose a PPC agency, reach out to our team. We'll objectively tell you what we think, and if it's good, we'll propose a fair price alongside a set of growth expectations and KPIs.
Once you start to work with us, you'll be in regular contact with our team. You'll be provided with extensive data tracking and will see us on regular calls.
Our PPC capabilities
We can service budgets from £100+ ad spend per day.

Management costs start from $1,000 per month, depending on ad spend, platform, and requirements.

Work on all ad platforms: Google, Facebook, Tiktok, Snapchat, and Reddit.

We've worked with local service providers all the way to public companies.

We've worked across B2C and B2B, having driven brands to 7 figures in sales, and exceeded B2B SQL quotas.
Next steps
Firstly, you should visit our PPC services page

here.

Then, you should read through some case studies

here

.

And when you're ready, send us a message or book a call

here

.
Headquarters: New York, NY
Founded: 2020
Specialization: SEO, Content Marketing, Amazon PPC services

Brainvire
Brainvire is a leading pay-per-click (PPC) company in the United States with 20 years of experience in digital transformation. With a team of 1500+ passionate professionals, Brainvire helps businesses achieve their digital marketing objectives by improving brand visibility, generating new traffic, and reducing costs through personalized PPC services. They have a global presence in USA, Canada, Middle East, Singapore, and India, with more than 2,50,000 Sq. Ft space. They have a proven track record of retaining 90% of their clients, and their extensive in-house programs provide knowledge enhancement training and exposure to recent technological trends. Brainvire has digitized 1500+ businesses and published 500+ conceptual app developments. Their specialization is PPC advertising management.
Headquarters: Texas, USA
Founded: 2000
Specialization: PPC advertising management

Zazz
Zazz is a top PPC service provider based in the United States that offers cutting-edge PPC solutions worldwide. With 30+ digital marketers, the company has an impressive track record of over 100 PPC campaigns and a 100% customer satisfaction rate. Zazz understands the importance of pay-per-click marketing in promoting brands effectively and, therefore, provides a range of custom PPC services that generate leads, conversions and a higher return on investment for businesses of all sizes. Their PPC management services include a holistic approach to creating advertising campaigns, which attract the target audience and generate more traffic. As a leading PPC agency, Zazz offers a structured process comprising keyword research and selection, competitor analysis, bid management, copywriting, and search engine ad placement to maximize lead generation and ROI. Zazz is an excellent option for businesses looking for professional PPC ad services that deliver results.
Headquarters: USA
Year founded: 2011
Specialization: PPC services

Scrum Digital
Scrum Digital is a leading PPC advertising agency based in the United States. As a data-driven company, they strive to deliver exceptional results to help their clients achieve their desired outcomes and maximize their return on investment. They have a team of highly motivated and experienced paid search specialists who offer customized PPC services to clients of all sizes, including small, medium, and large enterprises. Their bouquet of PPC services includes Google Ads, Bing Ads, display ads, social media campaigns, shopping ads, and YouTube advertising. Scrum Digital also provides services such as creating a landing page, ad campaign creation, retargeting ads, enhanced ROI, campaign management, and PPC ads across diverse platforms. They serve a wide range of industries such as healthcare, real estate, food and beverages, retail and e-commerce, travel and hospitality, education, and entertainment and media.
Headquarters location: United States
Founded: 2019
Specialization: PPC advertising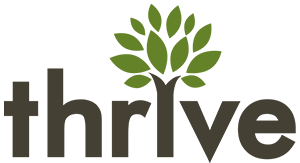 Thrive Internet Marketing
Thrive Internet Marketing Agency is a premier pay-per-click (PPC) advertising company in the United States. The company helps businesses increase their search engine visibility and achieve immediate results through its comprehensive PPC management services. With their expertise, Thrive ensures that clients can attain high-quality leads and boost their sales. As a premier Google Partner, Thrive delivers effective PPC campaigns by utilizing the latest digital marketing tools and techniques. With the proliferation of websites and increased competition, online companies are facing significant challenges. Thrive understands these challenges and provides customized PPC services that help businesses overcome them. With targeted PPC services, clients can have full control over their paid search marketing efforts, acquire positive business outcomes, and see an immediate return on investment.
Headquarters Location: Arlington, Texas
Founded: 2005
Specialization: PPC Management Services

Ezimax Technologies
Ezimax Technologies is a well-established PPC company in the United States with over 6+ years of experience in providing results-oriented PPC marketing services to businesses ranging from start-ups to enterprises. The company is composed of a team of Google ads-certified PPC marketing experts who specialize in providing customized and affordable PPC services to help businesses improve their brand identity, get quality leads, and instant web traffic from search engines. Ezimax Technologies offers complete consultation and support, monthly reports, and dedicated account managers to ensure that businesses get the best value from their PPC investment. The company's PPC services include Google Ads, customized plans, and an efficient PPC marketing team that removes the hurdles of PPC ads and improves business functions.
Headquarters: New York, USA
Founded: 2015
Specialization: PPC marketing services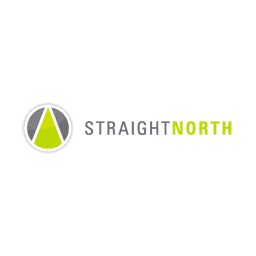 Straight North
Straight North is a premier PPC management company that has been delivering results to clients since the inception of PPC marketing in 2002. They offer strategic skills and experienced PPC managers for keyword research, A/B split testing and campaign improvement. With their expertise, Straight North continuously improves their client's campaigns for better click-through rates and conversions. The company delivers measurable, cost-effective, and quick results that help businesses grow by generating leads and boosting revenue. Straight North offers PPC insights that strengthen SEO campaigns, improve sales performance, extend brand awareness, and provide a competitive edge. Their professional staff of PPC management specialists ensures that clients obtain the best ROI by producing profitable results.
Headquarters: Chicago, Illinois
Founded: 2002
Specialization: PPC Management
SevenAtoms
SevenAtoms is a top-rated ROI focused PPC management agency that helps businesses thrive in a constantly changing and competitive digital landscape. With years of experience, the company offers effective PPC campaign management services across multiple platforms, including Google Ads, Facebook, Instagram, Bing, LinkedIn, and Amazon. SevenAtoms specializes in creating custom-designed landing pages optimized to drive conversions from all PPC campaigns they manage. Their PPC management services have consistently delivered highly profitable results for customers in various industries, such as Ecommerce, SaaS, Technology, B2B Services, and Health Care. If you're struggling with a poorly run PPC campaign that feels like a money pit, SevenAtoms can help you build, fix and optimize your paid campaigns to ensure that you thrive.
Headquarters Location: San Francisco, California
Founded: 2012
Specialization: ROI focused PPC management services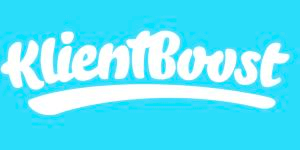 KlientBoost
KlientBoost is a digital marketing agency that specializes in pay-per-click (PPC) advertising. The agency offers PPC management services for all paid advertising platforms, including Google Ads, LinkedIn Ads, and Bing Ads, among others. With over 300 case studies and 750+ 5-star reviews, KlientBoost uses tried, tested, and effective tactics to increase brand awareness, boost conversion rates, and get more conversions at a lower cost. The agency also provides keyword research and ad copy tools, social media, and eCommerce growth services to help clients achieve their SaaS, lead gen, or eCommerce goals. KlientBoost's strong track record of delivering results has earned the agency 200+ case studies, 600+ reviews, and numerous video testimonials from satisfied clients.
Headquarters: Costa Mesa, California
Founded: 2015
Specialization: Pay-Per-Click Advertising

Ignite Visibility
Ignite Visibility is a leading PPC company in the United States, committed to providing ROI-focused PPC management services to businesses. The company specializes in delivering custom pay-per-click audits, multichannel strategies, competitive benchmarking, and consultations from industry experts. Their services are tailored to help businesses increase revenue and leads while cutting costs, which has earned them a reputation as one of the best PPC companies in the country. Ignite Visibility is a Google, Facebook, and Microsoft premium partner with a team of over 90 full-time expert employees. They integrate PPC with social media, CRO, SEO content marketing, and public relations to deliver effective and measurable results. With a process that involves defining performance goals, implementing tracking, building keywords and targeting, developing ad copy and creative, optimizing landing pages, and creating bidding strategies, Ignite Visibility delivers unparalleled PPC management services to businesses.
Headquarters Location: San Diego, California
Founded: 2013
Specialization: ROI-focused PPC management services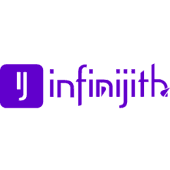 Infinijith
Infinijith is a top-rated Pay Per Click (PPC) company that creates custom ads for clients to reach their target audience effectively. With a team of experts specializing in various ad formats, Infinijith offers a variety of advertising services to optimize clients' campaigns for new high-performing key phrases. Their team reaches ideal customers through demographics, behavioral, and contextual targeting, and even recaptures lost visitors using remarketing. The company also executes seasonal campaigns, shopping campaigns, and comparison-shopping campaigns, especially for ecommerce brands. They specialize in managing ads on all major platforms, including Google and its partner network channels. Infinijith also offers a wide range of usability services, including cognitive analysis, user testing, and landing page optimization. They measure and improve the performance of ad campaigns with the right analytics and attribution support, including troubleshooting.
Headquarters: San Francisco, California
Founded: 2014
Specialization: Pay Per Click Advertising

Espial Solutions
Espial Solutions is a young but highly experienced management team with decades of experience in sales and marketing services for North America, Europe, APAC, and Middle East markets. Their rigorous selection criteria ensure that each team member is regularly imparted with training to provide excellent services in digital marketing, lead generation, branding, content marketing, email marketing, and database generation. The company boasts a rocket-fast speed to market, with only a two-week ramp-up time that helps clients reach their market faster. Espial also offers out-of-the-box campaign strategies, covering many forms and channels like LinkedIn, Twitter, and other business directories. By choosing Espial Solutions, clients can eliminate the cost of recruiting, onboarding, training, and retention, resulting in a lower cost of sales.
Headquarters: San Diego, California
Founded: 2019
Specialization: Sales and marketing services, including digital marketing, lead generation, branding, content marketing, email marketing, and database generation.

Rave Digital
Rave Digital is a top PPC agency that provides exceptional PPC management services to businesses across the United States. As a Google AdWords partner and Bing Advertising certified agency, Rave Digital's team of over 10 certified PPC professionals have the experience and expertise to help businesses acquire new leads and grow their revenue through SEM and PPC advertising. What sets Rave Digital apart from other PPC agencies is their focus on growing their clients' businesses and enhancing their bottom line. With a PPC audit and high-level keyword research, Rave Digital's experts can develop customized SEM and PPC marketing strategies that deliver results. Rave Digital's specialization in PPC advertising includes Google Adwords management and Google Shopping, Bing advertising, Ebay, Amazon, and other niche advertising platforms.
Headquarters: New York, USA
Founded: 2007
Specialization: PPC management and SEM advertising

New Vision Digital
New Vision Digital is a leading PPC company in the United States that provides reliable Pay Per Click Advertising services to help businesses maximize their conversion paths. The company acknowledges the challenges that come with growing a business in a competitive digital landscape where most businesses lack visibility to their target audience. Hence, it offers fast and effective campaign boosts with complete control over Paid search marketing efforts, ensuring positive business outcomes with PPC services. The company boasts of an experienced, multi-disciplinary team of professionals that have partnered with various industry giants and marketing professionals to increase their leads, boost their brand awareness and reach their respective goals. With transparency and due diligence at the forefront of their work ethics, they deliver what they promise.
Headquarters: Orlando, Florida
Founded: 2011
Specialization: Pay Per Click Advertising
Protocloud Technologies
Protocloud Technologies is a leading PPC marketing agency with over 10 years of experience, catering to over 800 satisfied clients globally. The company prides itself on its team of over 35 certified PPC experts who provide customized solutions for businesses, irrespective of the industry they belong to. The company specializes in providing optimal PPC solutions in sync with project requirements and specific industry demands. When it comes to targeting specific audiences for businesses, Protocloud Technologies understands the challenges and offers PPC advertising services to overcome them. Their expert PPC specialists team helps businesses reach their targeted audience, generate leads, and improve conversion rates. The company develops economic PPC strategies and channelizes paid campaign budgets into different marketing channels to produce high-quality results.
Headquarters: Stockbridge, Georgia
Year Founded: 2011
Specialization: PPC marketing services
Conclusion:
So there you have it – the 14 leading PPC companies in the USA, each with a unique approach to help you achieve business growth through targeted advertising campaigns. By partnering with any of these exceptional agencies, you can confidently embark on a journey to enhance your brand's visibility and increase your ROI. The path to success is now within reach. Happy advertising!