Key Points
Amazon PPC is an advertising auction-style option for its sellers looking to advertise on the platform. It is essential to optimise ad campaigns as this can save money, improve advertising performances, and increase ROI.
There are numerous tactics for optimising PPC for Amazon, such as using negative keywords, setting up a structured campaign, bleeder blocking, using high-quality images, and understanding your customer base.
Amazon PPC optimisation can be a difficult and time-consuming process, so many Amazon brands choose to hire third-party help. NUOPTIMA provides management and PPC services for Amazon companies. To learn more about how we can assist your Amazon brand, book a free 15-minute consultation call today.
What are the Advantages of Using PPC for Amazon?
Amazon PPC — or pay-per-click — is an advertising option for sellers on the platform. It permits sellers to make advertising campaigns for the products they sell on Amazon and charges them whenever a prospective customer clicks on the advert, hence the term pay-per-click. Amazon PPC campaigns are auctions, so advertisers bid on keywords, and the sellers with the highest bids on relevant keywords get their adverts listed in the positioning of their choice.
There are numerous benefits to using PPC for Amazon, such as:
Better ranking: Amazon PPC helps products rank higher on Amazon, increasing visibility.
Increasing sales: Because Amazon adverts increase the visibility of your product, such as by helping it to rank on the first page of search results, it can help to expand your customer base and consequently increase overall sales.
Impressions are not charged: Amazon only charges you when an ad is clicked on, not the impressions generated.
Assists organic rankings: Amazon PPC also helps organic ranking. This is because when a product makes good sales, the algorithm of Amazon works to place the listing at the top of search results automatically.
Mobile-friendly: Amazon PPC campaigns are device-friendly and well-displayed on mobiles.
Appears alongside targeted searches: When a customer searches for a certain keyword, the advert will appear next to the search.
Worldwide reach: Using PPC for Amazon helps your brand gain visibility worldwide, increasing the chances of getting impressive views and sales.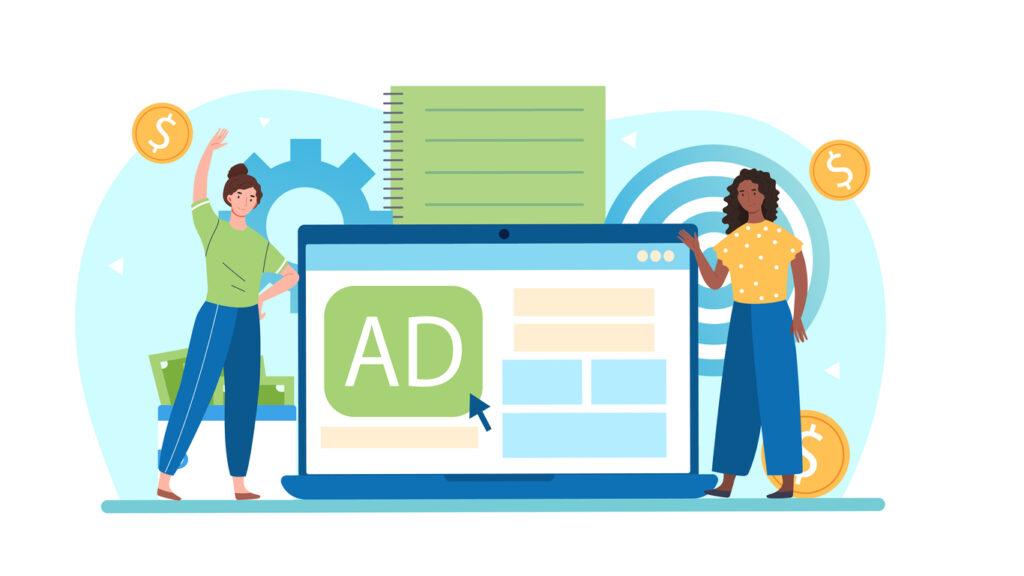 Why Should You Invest in Amazon PPC Optimisation?
Taking the time to optimise your Amazon PPC campaigns can bring highly effective and desirable results. It can help set you apart from the competition. Here are a few benefits of optimising Amazon PPC campaigns:
Save money: Optimising can save you money in the long term because you will be optimising advertising budgets and decreasing wasted funds on adverts that are not successful.
Improve advertising performances: You can therefore gain more impressions, clicks, and conversions, which will eventually lead to better sales and improved return on investment (ROI).
Increase ROI: With the right optimising strategies, you can improve your bottom line and get a better ROI.
18 Ways to Optimise Amazon PPC
Without further ado, let's consider 18 practical strategies for optimising Amazon PPC campaigns to increase brand visibility, widen your product reach, and ultimately gain more sales for your Amazon brand.
Use Negative Keywords
Negative keywords are search terms that stop your adverts from being shown on results pages when these keywords are used. Essentially, your advert will not appear so long as these negative keywords have been entered in the search box, helping you to filter out irrelevant searches. This can help to improve both your click-through rate (CTR) and conversions. To locate negative keywords, go to the Search Terms Report in Seller Central, which will display what keywords customers have used to view your brand's products. Find ones that are inapplicable to your product, and be sure to add them as negative words.
Insert Keywords Into the Title
Keywords are critical for generating and converting traffic. As a result, when publishing content, you should ensure that you have added potential keywords to the title. This is a straightforward way of getting your rankings higher than your competitors. If you are unclear on what keywords should be used for your category, analyse the Search Terms Report on Amazon.
Use Long-Tail Keywords
Long-tail keywords are longer and more particular keywords that browsers enter, especially when using voice search or are close to a point-of-purchase. Using them is a fantastic way to help optimise your campaign. They do get less search traffic but, conversely, are much easier to rank for. Moreover, they cost less to bid on and have a better conversion rate. Essentially, using long-tail keywords help you get the most out of your money.
Set Up a Structured Campaign
If you are selling on Amazon, you probably have numerous products listed and, consequently, multiple PPC campaigns underway at any one time. It is imperative that you keep your campaigns structured to better monitor your performance and be able to optimise where you need to. It is recommended that you make campaigns for each product category and then make specific ad groups for each campaign. You can explore the crucial keywords and make relevant ads for each group. This will allow you to have consistent campaigns.
Advertise Under Similar Products
This is one of the most effective ways to optimise PPC campaigns.. By advertising on similar products, you can gain access to more prospective customers. This is because these people clearly already have an interest in the sort of product you are trying to sell as they are viewing similar items. By advertising under similar products, you are focusing on a certain audience, which means there is not as much competition. As a result, you can bid less per click, saving you money.
Determine Your Advertising Budget
It is important that you are not wasting funds by overspending on advertising that does not work. This can be avoided by budgeting for advertising to ensure your campaigns are profitable. Advertising can take some time to be successful, so it is sensible to determine how much it will cost to advertise your brand in order for you to reach your target market. This can be achieved by using tools such as Semrush. It is essential not to spend any more than what your budget dictates. To do so, you should also audit each ad group daily to discover the low-performing ones that need further optimisation. Your entire advertising cost should be at least 80% of your budget, and the remaining percentage should go towards expanding campaigns that are successful. You should ensure you are aware of bleeders that negatively affect your budget too.
Bleeder Blocking
When you are optimising PPC for Amazon, you should ensure that you block any bleeders. These adverts and campaigns are draining your budget because the returns are low while the costs are very high. For instance, if you spent £50 a week on an advertising campaign but you only receive £20 in sales, how can a campaign be profitable? This is why you need to block bleeders before your budget is completely drained from them. You should stop all adverts and campaigns with a return on ad spend (ROAS) lower than one.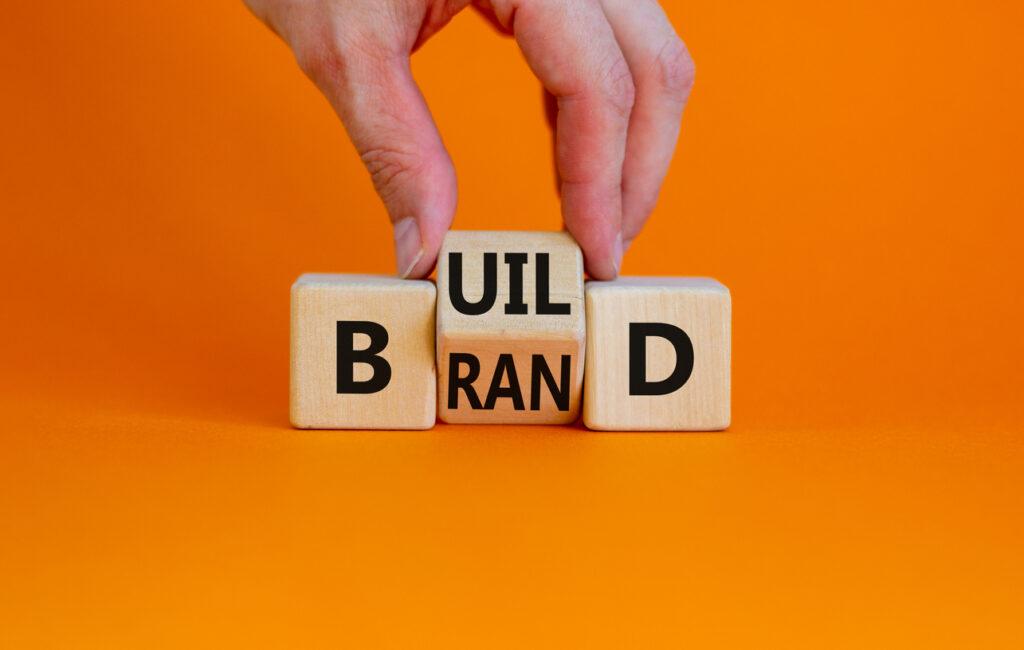 Create a Compelling Advert
It is imperative that you have content that will convince a buyer to choose your product. It needs to be compelling but also accurate to your business. Therefore, you should create attractive and focused ad copy. For instance, if you are selling necklaces, it would be intelligent to create strong content, such as videos of people wearing them and high-quality images of the different types of necklaces available. As long as you have a strong product and excellent ad copy, you can captivate a customer and boost those sales. Ensure that, above all else, your advert has no errors, is captivating, and is very transparent about what the product is. It is recommended that you perform preliminary research to discover what audience will most likely be interested in your advert so you can cater your ads to the right target audience.
Create an Accurate Advert
Following on from our previous point, while it is important to have a captivating advert, it is equally as crucial that it is accurate and in no way misleading or unclear to a potential customer. Therefore, ensure you are specific when representing your product, such as its primary features. Of course, there are some limitations to how much you can write in an advert, but ensuring you highlight key information is another way to optimise your campaign.
Test Out Adverts to See What Works
There is no straightforward solution to making a successful and well-performing ad. It takes time to discover the best tricks to get good results for your products. Therefore, you must test out your adverts and monitor how well they perform. An excellent way to do this is to use A/B testing, where you run two or more adverts within the same group to see which performs best. Then you can use this information to optimise your future adverts.
Ad Groups: Make Enhanced Bids
Advertisers can create default bids for every keyword in a certain ad group. Of course, it is possible to manually alter an individual bid, but you should make sure that you set a solid bid for your keyword in the ad group. Doing so allows you to take advantage of auctions even if you do not regularly process or track individual bids.
Minimise Advertising Cost of Sales (ACoS)
The ACoS metric can be used to analyse how much you are spending on PPC. It considers how much money you are spending on adverts compared to the sales that have been generated from those adverts. Here is a simple formula to calculate ACoS:
ACoS = Total Advert Spend / Total Sales
If you have a low ACoS, this means that you are making more sales and paying less on adverts. You should focus on getting a low ACoS (below your target ROI) to better optimise your Amazon PPC campaigns. Here are a couple of tactics for reducing ACoS:
As mentioned in our first tip, work out a list of negative keywords to use.
Make the most out of keyword match types.
Utilise Images of High Quality
One of the main ways to optimise an Amazon advert is by ensuring the product images are of high quality. After all, a great picture can help to attract customers even further to the product. Consequently, you should include photos that have been taken professionally using high-resolution. This improves the value of your brand and can also help to increase your sales as you provide the customer with detailed images and further information on the product visually. Amazon itself recommends that you upload six photographs and one video for each detail page, as high-quality images help customers examine and assess a product.
Optimise Your Listings for Organic Rankings
It goes without saying that the more regularly your product shows up on Amazon's search engine results pages (SERPs), the more people will see it. Amazon determines organic search rankings partly on the number of sales. So, if you have good sales, it will bump you up in organic search results. Essentially, running an effective PPC campaign that produces good sales can assist your organic rankings. You should check that you have optimised your listing for organic rankings, however. Some of the ways to do so have been mentioned in our earlier points, and they include using descriptive product titles, detailed and educational descriptions, high-quality photos, and correct keywords within the product titles.
Benefit From Automation
It is a fantastic idea to consider using automated campaigns as well as manual ones. Of course, the latter gives you more personal control, but it is also much more time-consuming. Using automated campaigns is an effective way of finding and trialling potential keywords. The results you gather from them allow you to determine which keywords are worth using in your PPC strategy. The best way to accomplish this is to make an automated campaign and then compare it against a manual one. Then, examine the Search Terms Report and insert any high-performing keywords into manual campaigns. Then you can alter your bids as appropriate.
Investigate Your Competitors
Discovering every single keyword that might be used by your target audience is impossible. By investigating your competitors, you can determine which keywords they used and how well they have performed. It is also an excellent way to gain insight into what did and did not work for them so you can learn from their experience and adjust your campaign to have the best chance of success. To investigate the competition, you can:
Enter relevant keywords associated with your product, investigate what your competitors are up to, and use this information to optimise your own PPC campaigns.
Search relevant keywords within the Advertising Reports tab. Here, you can view how well keywords have performed over the last 60 days.
Focus on the Customer Feedback
It is a well-known fact that customers have more trust in websites that have high rankings. So, if you wish to increase your sales, make sure you have regular, positive reviews as well as strong rankings for your products. After all, this is what customers will look at when considering making a purchase. Analyse customer reviews and feedback. If there is any negative feedback, work on fixing any issues to stop further complaints or affected ratings. If you have a rating of over 3.5 and consistently positive reviews, you are more likely to get higher conversion rates and revenue.
Understand Your Customer Base
It can be hard to determine what works for customers and what does not. It is prudent to gain customer insights so you can better optimise your strategy. The only way you can really find out about your customers is to communicate with them. Embark on digital conversations to gain knowledge about their aims and needs. Be personable with them to help develop a rapport, find out some basic information about them, and ask them important questions such as:
What do you like about the products?
What do you dislike about the products?
What would you change about the product?
Based on the information you collect from customer interaction, you can tweak your campaigns accordingly. This should be used in tandem with our previous point of analysing customer reviews and ratings.
Mistakes to Avoid When Optimising Amazon PPC Campaigns
Now we have listed 18 top tips for optimising Amazon PPC campaigns, we list a few common mistakes that you should avoid:
Assuming Amazon ads are the same as Facebook ads: While Facebook adverts can pop up anywhere on the screen, Amazon ads are not the same. Amazon adverts only show ads relevant to the prospective customer, which is partly determined by the keyword that the individual has entered in the search box.
Removing all misspelt words: It can be a big mistake to dismiss all misspelt words from your campaign. For instance, if a customer inputs the word 'trainners', Amazon will then not display adverts that have 'trainers' in the keyword. Therefore, you should add misspelt keywords to your list to ensure your product appears even if a customer spells a word incorrectly.
Running out of stock: People sometimes forget about their stock inventory because they are so preoccupied with optimising their PPC campaigns. This can be very costly. Lack of stock is on Amazon's criteria when it ranks products, so if you do not restock, Amazon will stop showing your ad. This can have a detrimental effect on the organic search ranking, conversion rate, and overall performance.
Failing to regularly optimise your campaign: It is important that once you have launched your campaign, you do not forget about it and leave it to do its work. Successful campaigns require regular attention, diligence, and dedication. You should work on optimising at least once or twice a week.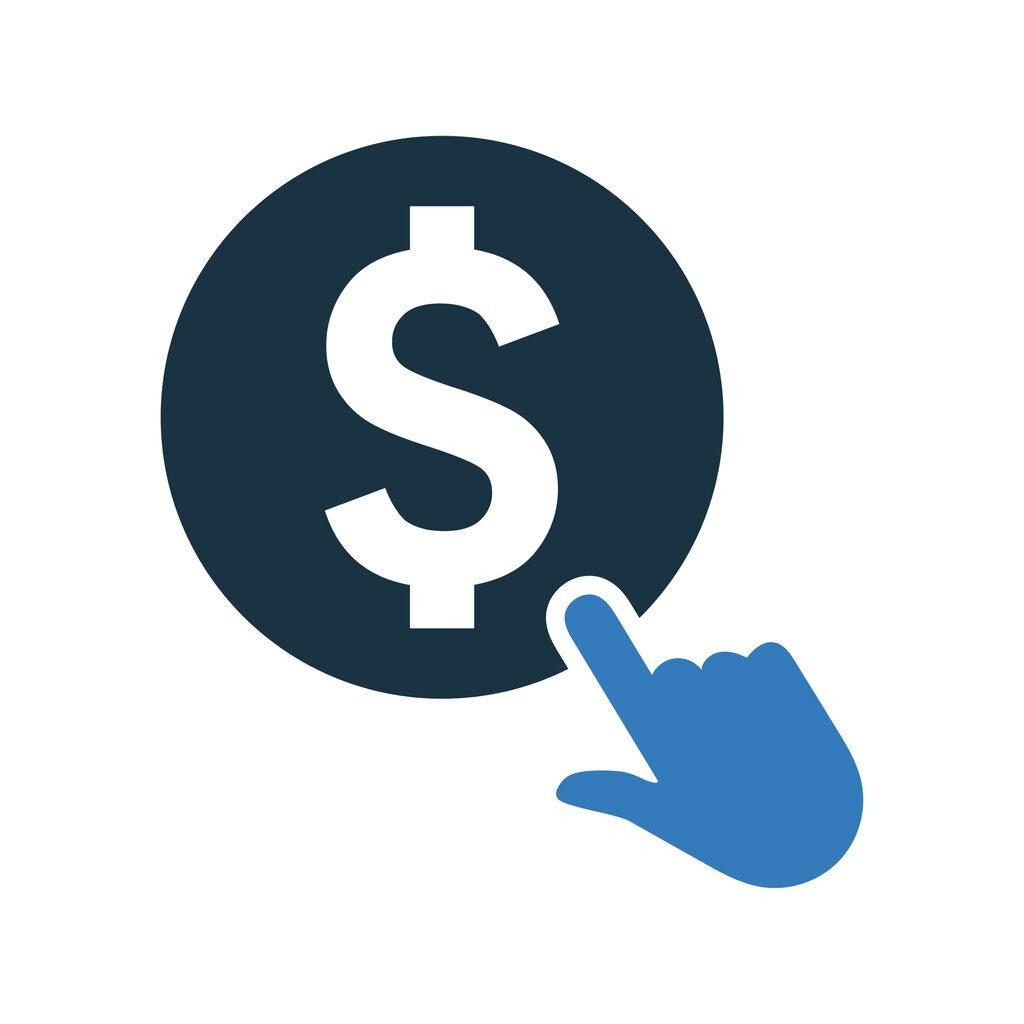 The Takeaway
Running a successful Amazon PPC campaign is no easy feat. It needs much hard work and constant analysis. There are many ways that you can work on optimising your PPC campaigns, such as by using negative keywords, setting up a structured campaign, bleeder blocking, using high-quality images, and understanding your customer base. Many Amazon brands seek additional help with optimising PPC campaigns and enlist the help of growth experts. NUOPTIMA offers management and PPC services for Amazon brands, helping to maximise the performance of your business. If you would like to learn more about how NUOPTIMA can help your Amazon brand, book a free consultation call today.
Talk to an Amazon expert
We work with 100+ businesses. Book a slot now to talk to one of our experts.
---
FAQ
How often should you optimise PPC?
It is recommended that you optimise Amazon PPC at least a couple of times every week.
How long should you run a PPC campaign?
Generally, it takes at least 12 weeks to determine the ROI from a PPC advertising campaign, so ideally you should run each campaign for a minimum of three months.
How do I optimise my Amazon PPC campaign?
There are many ways to optimise Amazon PPC campaigns, such as those listed in our tips above. These include creating a compelling advert, minimising ACoS, and investigating competitors.