Perfect Image Sales Explode 70% While Plummeting ACOS 30%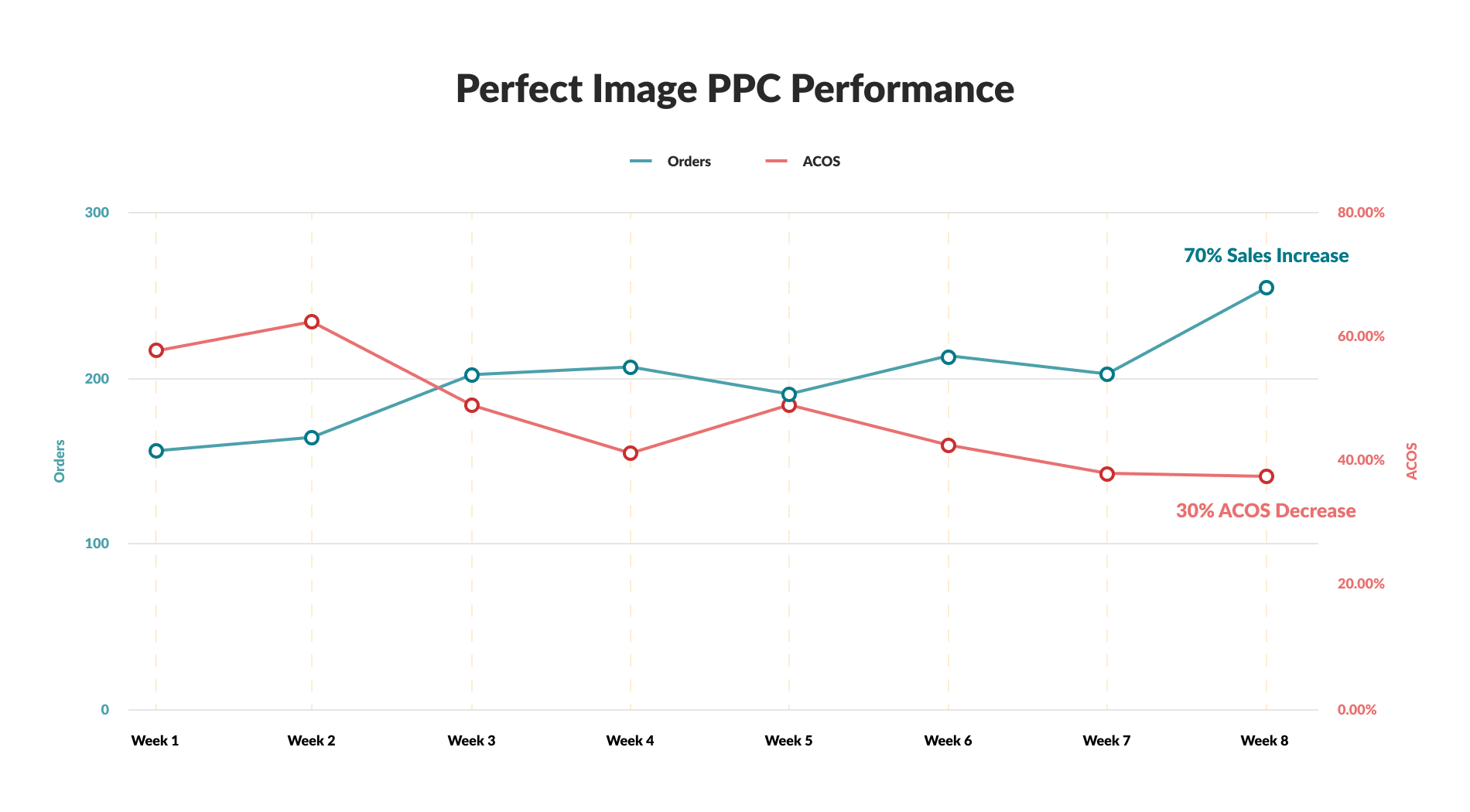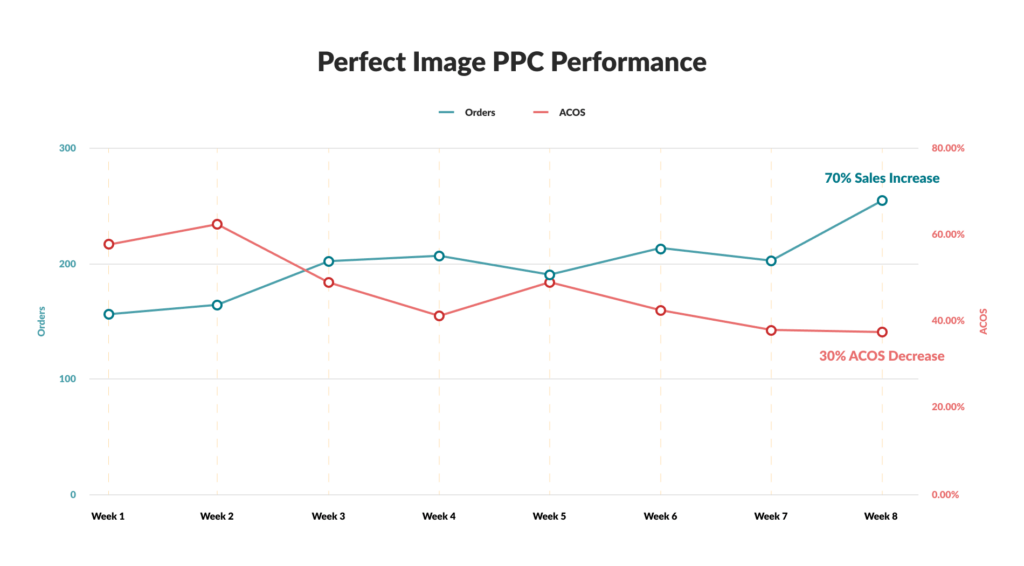 David Petrillo, CEO & Founder: "Many Amazon agencies promise but can't deliver – NUOPTIMA are one of the few that keeps to their word. The team told us they would improve ACOS and sales figures and achieved the results within the first month."
About Perfect Image
Perfect Image is a skincare brand selling both Direct to Consumers and on Amazon. The brand has a wide range of products, including moisturisers, facial masks, peel pads and cleansers that are enriched with natural, skin-enhancing ingredients.
When we first started communication with the founder, David, he was struggling with sky-high ACOS figures above 65% and relatively low sales figures. He needed a team of experts to completely restructure his PPC account and change elements of the listing to improve his results on Amazon.
Thus, Perfect Image decided to go with NUOPTIMA's PPC Management package that included an add-on for partial listing optimisation.
Team
Responsible Prym Health Team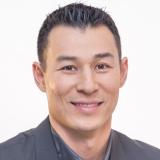 David Petrillo
Founder & CEO
Responsible NUOPTIMA Team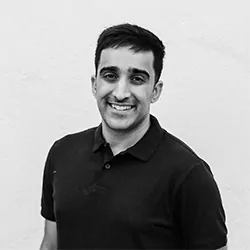 Aman Ghataura
Head of Growth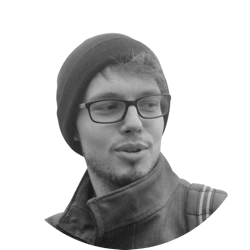 Oleg Chizhevskiy
Brand Manager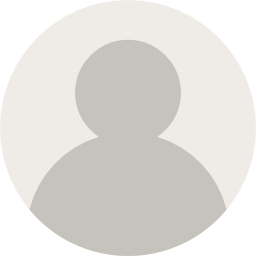 Dmitry Goliak
Amazon PPC Manager
Action Plan
When we took over work from Perfect Image's previous agency, the account was in an unoptimised state. Campaigns were cluttered with a variety of unrelated products, there was missed opportunity with the absence of crucial, high-yielding keywords and bidding for performing campaigns wasn't optimised effectively.
We addressed the challenge ahead of us by formulating a strategy to restructure Perfect Image's PPC account:
Clean up his PPC account by removing poor-performing campaigns
Restructure existing campaigns where improvement could be made
Create new, optimised PPC campaigns targeting new high-yielding keywords
By executing on these three points, we believed we could significantly reduce ACOS whilst increasing sales.
Niche & Historical PPC Analysis
Before starting any work, it was imperative to analyse the historical PPC performance and niche to highlight the areas for growth. By comparing the top competitors in their niche against Perfect Image's historical PPC performance, we gained a deep understanding of where the quick wins would be found.
Niche analysis
We analysed what keywords the strongest competitors in the niche were ranking for. This gave us a better idea of which keywords would generate the most amount of revenue, while also uncovering less competitive keywords that competitors had neglected.
We determined the market share of the niche. This helped us determine the opportunity for growth, and which competitors we could likely take market share from.
We determined the current trend of the niche. This shows us whether the niche is growing or declining so we can forecast growth potential for the first few months.
We identified the most popular offers and determined the average price within the niche. This helps us decipher what price range we need to stay between to remain competitive in the niche and the potential offers we can include on the listing to improve conversion rates.
We looked to see the average rating and no. of reviews in the niche. This lets us set targets for what we need to reach to compete with the market leaders.
Historical PPC Analysis
We take our list of relevant keywords and compare the positions with competitors.
We analyse the structure of the account, checking to see if campaigns have been grouped in one place or separated and what type of campaigns have previously been used.
We separate the best and worst performing campaigns, paying careful attention to the account changes made previously. We want to see how we could improve the results for existing campaigns or if they need to be removed entirely.
We check to see if there are campaigns set for the niche highest yielding keywords, and if there is history, what results has the account achieved.
We evaluate how much we can improve results based on the complete analysis.
From our analysis with Perfect Image, we determined that we needed a full restructuring of campaigns due to the cluttered and unorganised state of the account. The main problem we noticed was that all campaigns contained many unrelated products. This meant optimisation was limited, as it was difficult to differentiate what products were performing well and which ones weren't in each campaign.
We also noticed a few crucial, high-yielding keywords weren't included in any of the campaigns, meaning Perfect Image was potentially missing out on a large chunk of revenue that could be generated with low ACOS.
PPC Optimisation
We implemented a 6-layer process to completely restructure and optimise Perfect Image's PPC account.
1) Sorting campaigns and portfolios
Campaigns were cluttered across Perfect Image's account, so we reorganised and created new portfolios and campaigns to ensure we could track metrics effectively. In turn, this would allow us to have a better overview of what products, keywords and variations were performing.
2) Removed duplicate keywords
The previous agency managing the account had duplicated keywords across different campaigns. This makes it difficult to track the performance, as the same keyword is included across different campaigns. But more worryingly, Perfect Image was overbidding on keywords, resulting in wasted ad spend. We undertook a comparative analysis between campaigns to ensure we removed all duplicates.
3) Removed badly performing keywords
Perfect Image's previous campaigns included several keywords that had sky-high ACOS and TACOS figures. If keywords are not performing after months of testing, it is highly unlikely these keywords will start generating revenue in the long term. It clearly signals that when the customer uses a keyword as a search term, they are not looking for Perfect Image's product types, which results in poor click-through rates (CTR) and conversion rates, and ultimately, wasted ad spend. Thus, from the historical data, we analysed what keywords weren't generating results and included them as negatives within our new campaigns.
4) Added new keywords to campaigns
We tested new keywords in campaigns to generate more sales and revenue.
For the Lactic 50% Gel Peel ASIN, we tested the following keywords:

Lactic acid serum
Lactic acid
Good genes lactic acid treatment
Lactic peel 30
Overall, these new keywords generated an extra 34 orders, amounting to $1,018.30 in revenue. 'Lactic acid serum' and 'lactic acid' performed the best at around 40% ACOS with 32 orders equalling $958.40.

We also added the following keywords for the Salicylic 20% Gel Peel product.


Salicylic acid
Perfect image glycolic
Chemical peel
Perfect image cleanser
Salicylic acid peel
Facial chemical peel
The perfect derma peel
Salicylic acid chemical peel
Home chemical peel
Perfect glycolic peel
Perfect image acid peel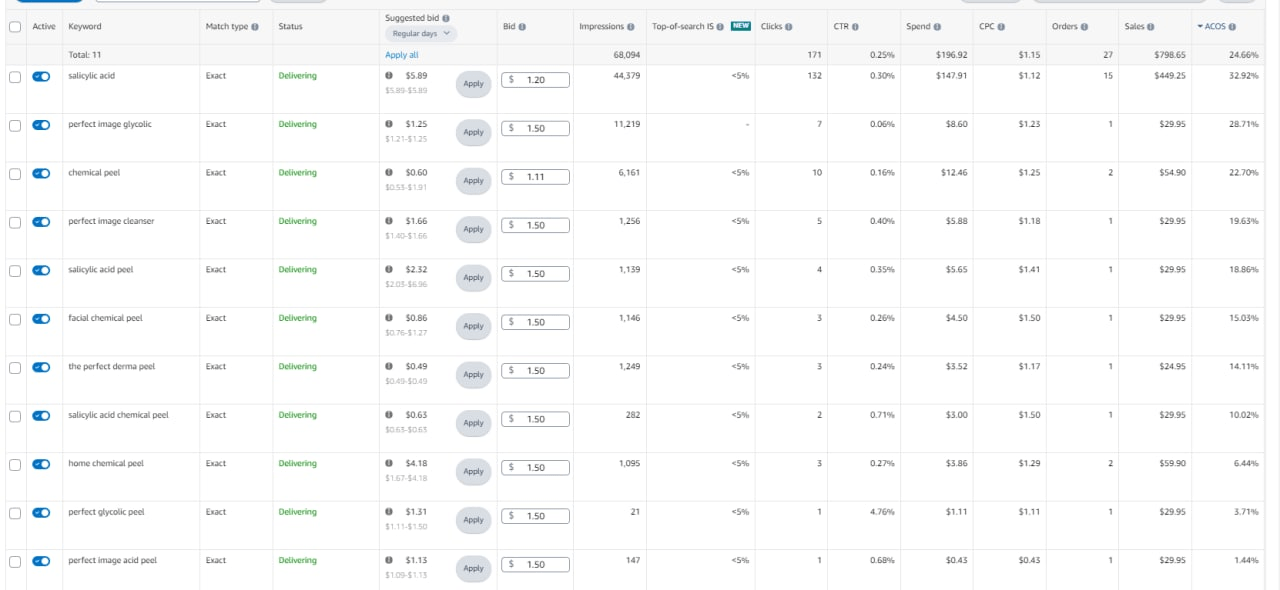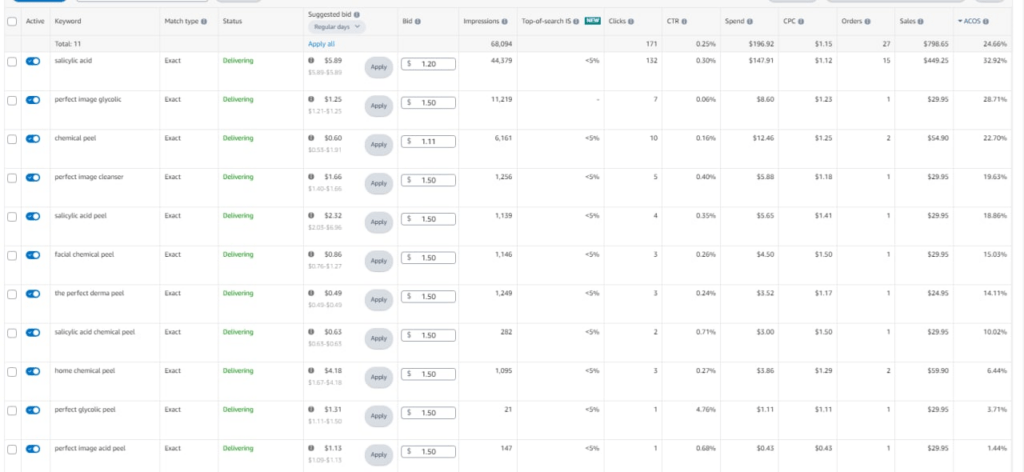 In total with these new keywords, they generated $601.73 worth of additional sales with 24.66% total ACOS.
5) Optimising Bids
We undertook the following process for optimising bids across Perfect Image's PPC account.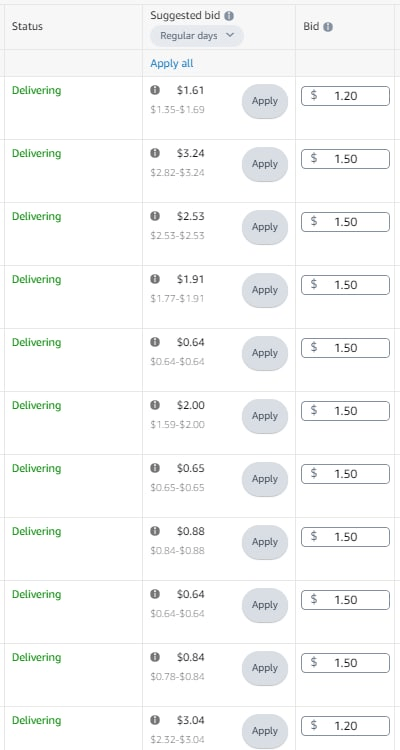 We set conservative initial bids across all keywords. At this point, we don't want to bid too high as there could be an opportunity to generate the same amount of sales at a lower bid.
If there was no change to metrics, this signals to us that we aren't winning advertisement positions for a particular keyword, so we need to increase the bid.
If we see small sales with a low ACOS and CPC relevant to our current bid, this signals to us that there is room to increase the bid to generate more sales.
If we see low sales with a high ACOS and CPC relevant to our current bid, this signals to us that this particular keyword doesn't convert for the product we are advertising. We reduce the bid and if the keyword still isn't producing results, we remove the keyword by segmenting it as a negative to ensure it doesn't run in any other campaigns.
If we see good sales at a low to moderate ACOS and CPC relevant to our current bid, this signals to us that we have found a sweet spot, and should continue at the same bid until we see a change in ACOS, sales or CPC
Over the next few weeks, we will then continue to monitor the metrics across keywords closely to see if there has been an increase or decrease in ACOS, sales and CPC. If we see a change, we will make any necessary adjustments to reoptimise our bids.
6) Added auto campaigns
While most of our PPC work is manual, auto campaigns can be useful to collect statistics on edge-case keywords we may have missed. If we see a group of keywords performing within an auto campaign, we can then create a new campaign manually to target these keywords more effectively with optimised bids. We currently have auto campaigns running for Perfect Image to see if any opportunity arises.
Image Gallery Refresh
Your listing and PPC share a symbiotic relationship – if one isn't optimised correctly, the other will suffer. The image gallery is a crucial component of your listing for improving conversion rate, so when people click on your ads, they are attracted to buy.
We analysed Perfect Image's competitors' image galleries and noticed there was room for improvement across their listings. Because our PPC performance directly correlated with the quality of the listing, we took the decision to improve Perfect Image's image galleries using our in-house graphics team. Below are a few examples of the changes we made.
Before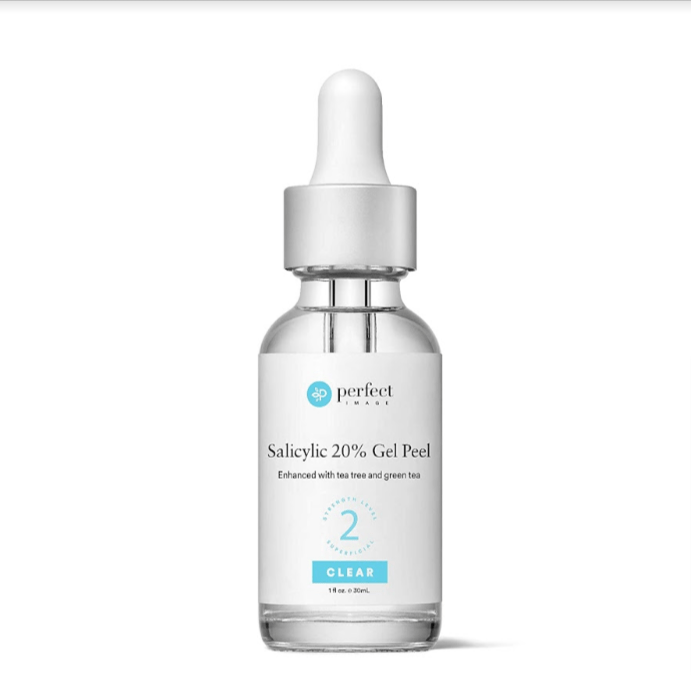 After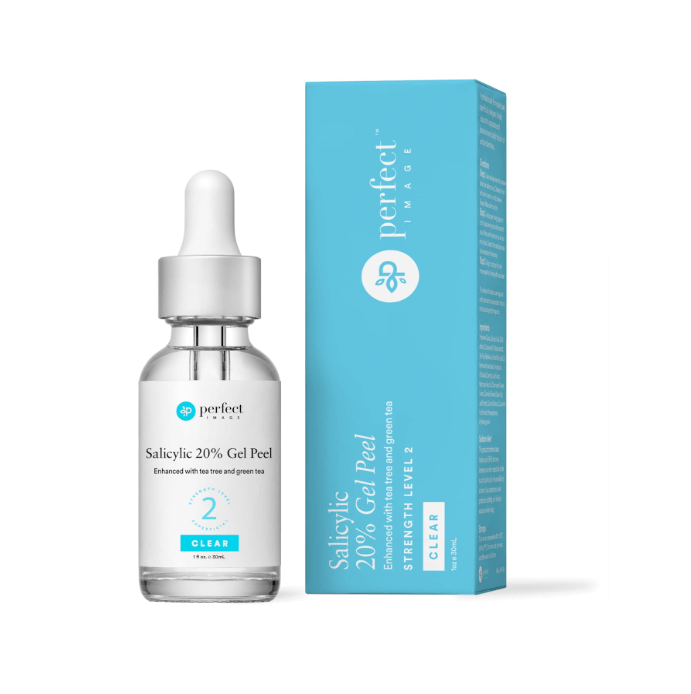 The images above show a before and after of the main product image for Perfect Image's Gel Peel ASIN. We noticed that top-performing competitors were including an image of the product alongside the packaging. This is important for two reasons – firstly, customers will be intrigued to know how the product is packaged, and secondly, it removes unnecessary white space from the image box, meaning it fits more tightly and looks cleaner from a customer's view.
Before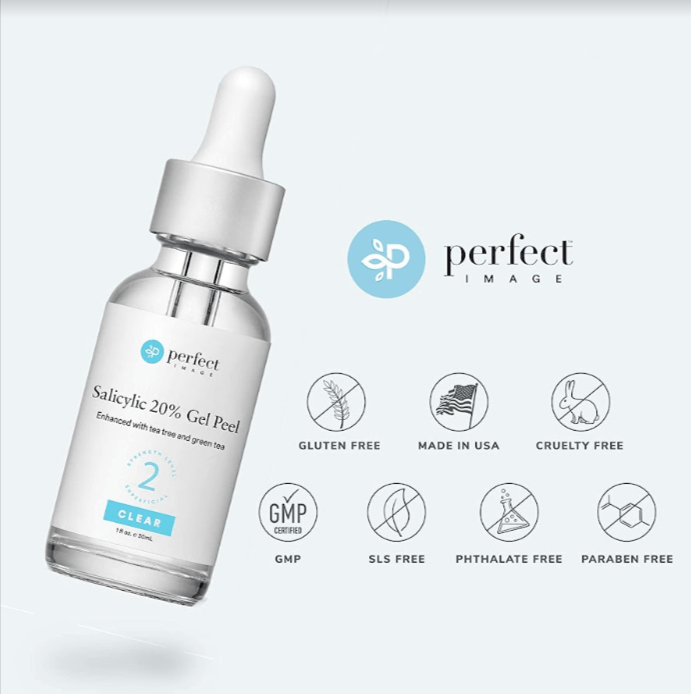 After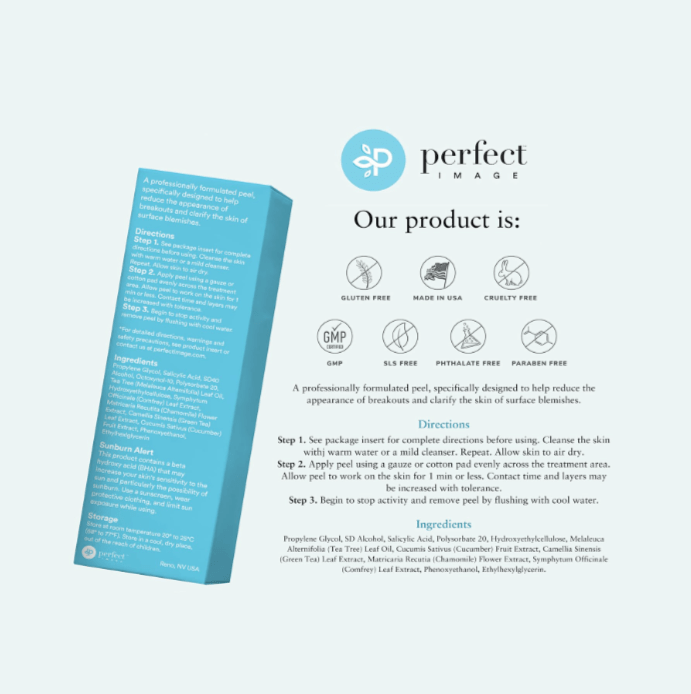 This is a before and after of the second image in the image gallery for the same Gel Peel product. While the first image shows customers the attributes of the product, we noticed top-performing competitors offering customers more information in their image galleries. Thus, we decided to include directions for the product and the ingredients.
We also decided to show the back of the packaging instead of the product for two reasons – firstly, the back of the packaging wasn't included in any of the images and customers might be interested to see what it looks like, and secondly, we wanted to reiterate to customers that the information we provided in the right of the image is included on the back of the packaging.
Before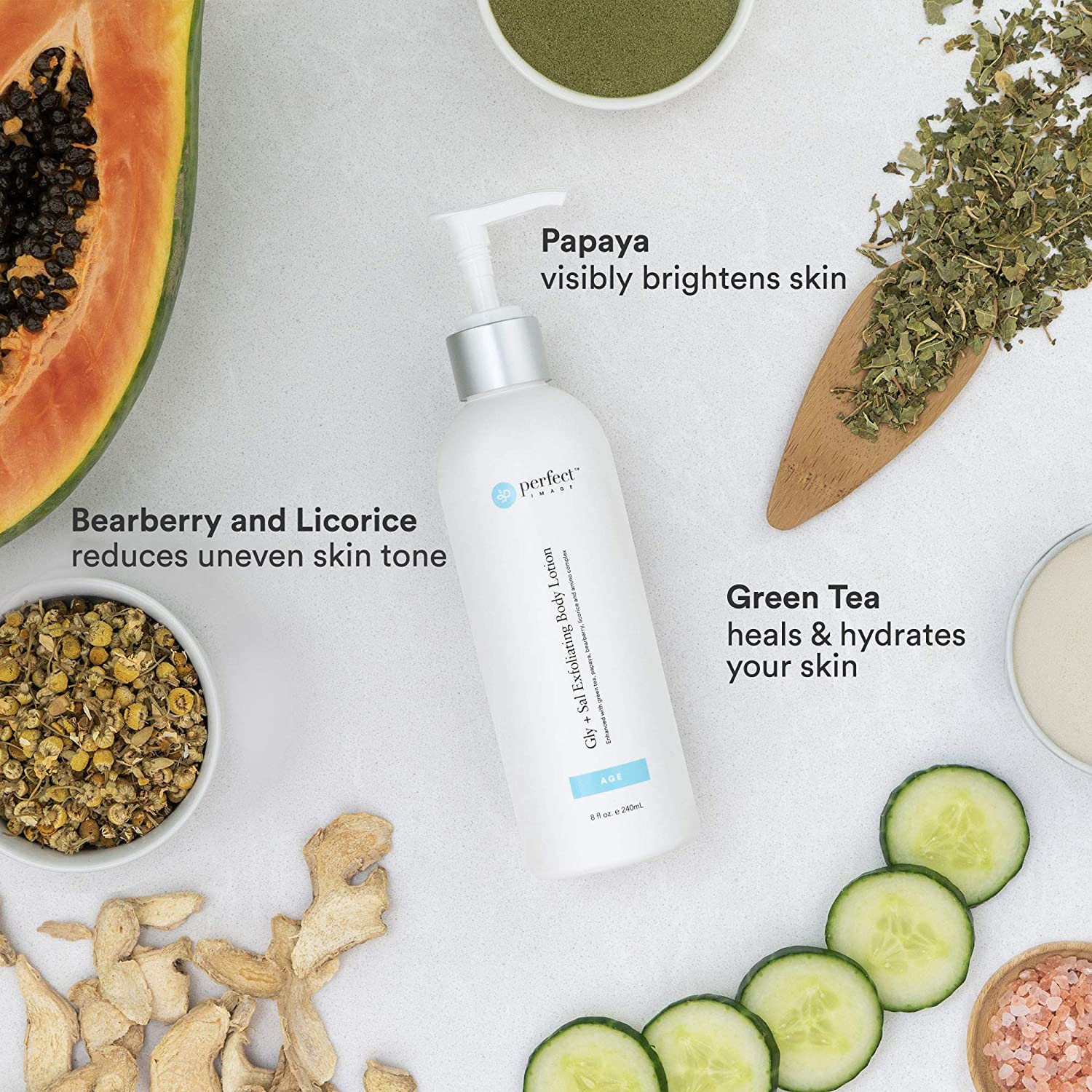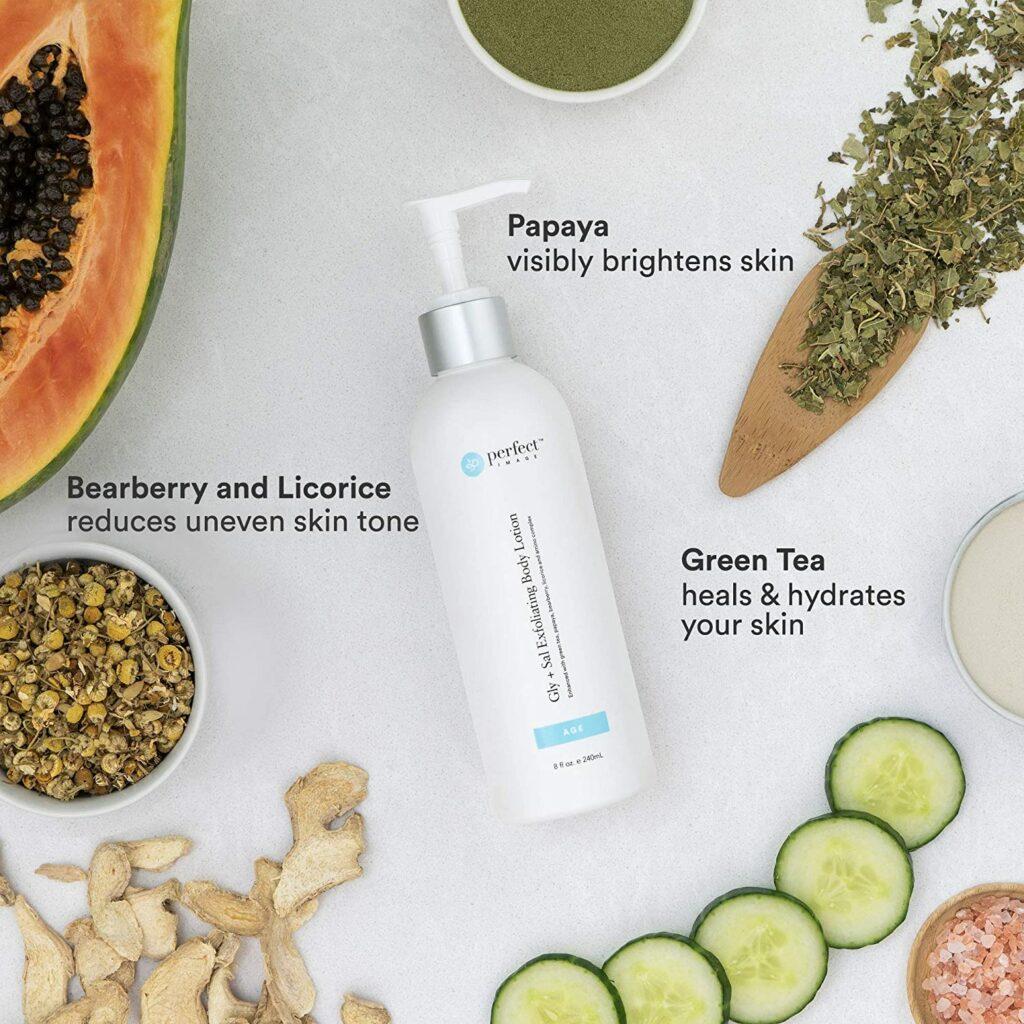 After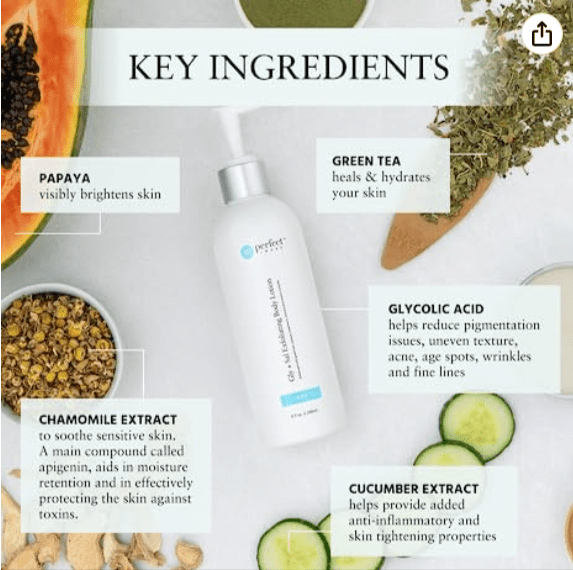 This is a before and after of the third image of Perfect Image's Body Lotion product. We noticed not all the key ingredients were celebrated within the image. Thus, we edited the photo to include all ingredients and a brief description of why those other ingredients skin-enhancing. Due to including more text in the image, naturally, there was less space to work with. This meant that we needed to underlay a coloured box and overlay the text on top to improve the readability for the customer.
We also decided to include the title 'Key Ingredients' so customers could quickly navigate and find this image if they were specifically looking for this type of infographic.
Before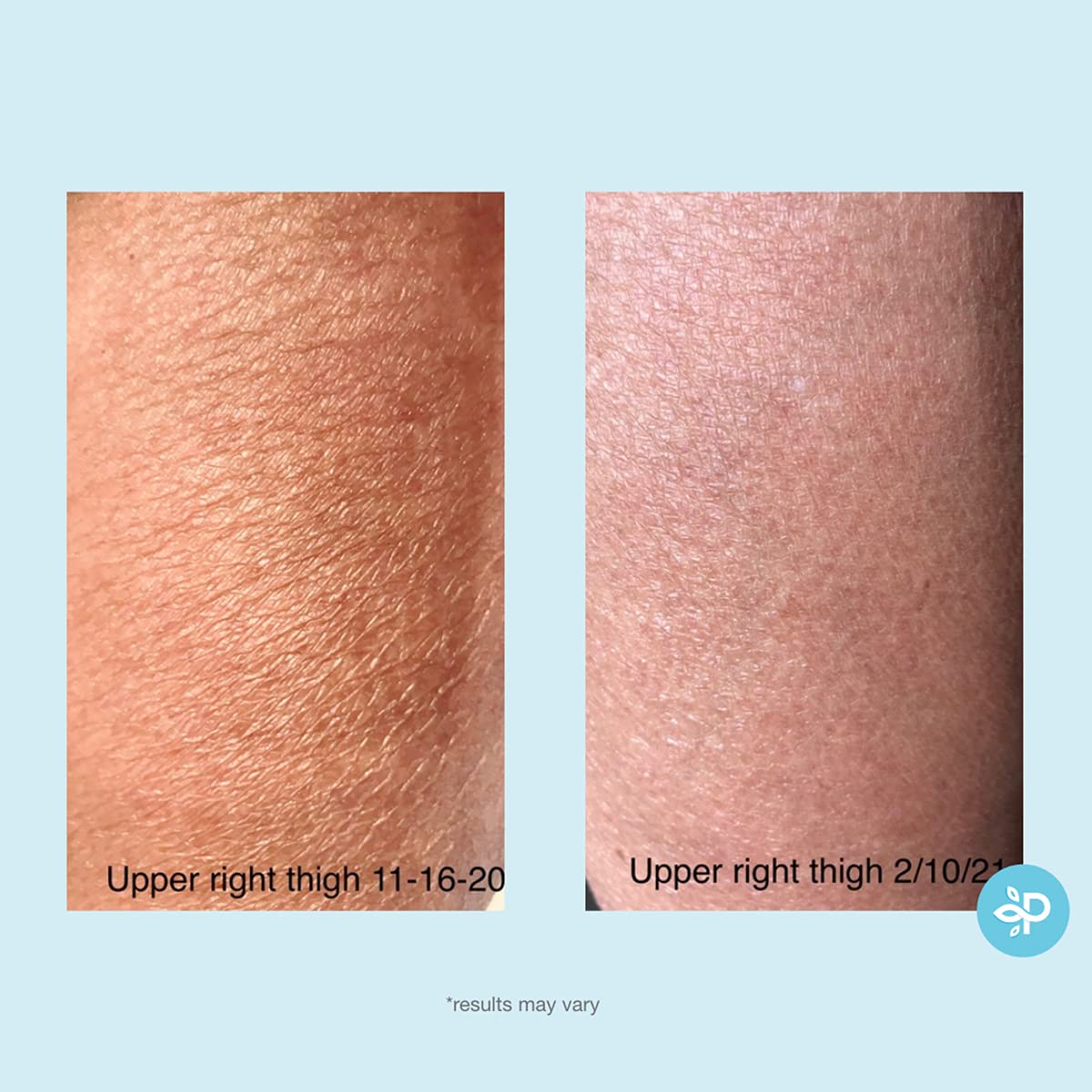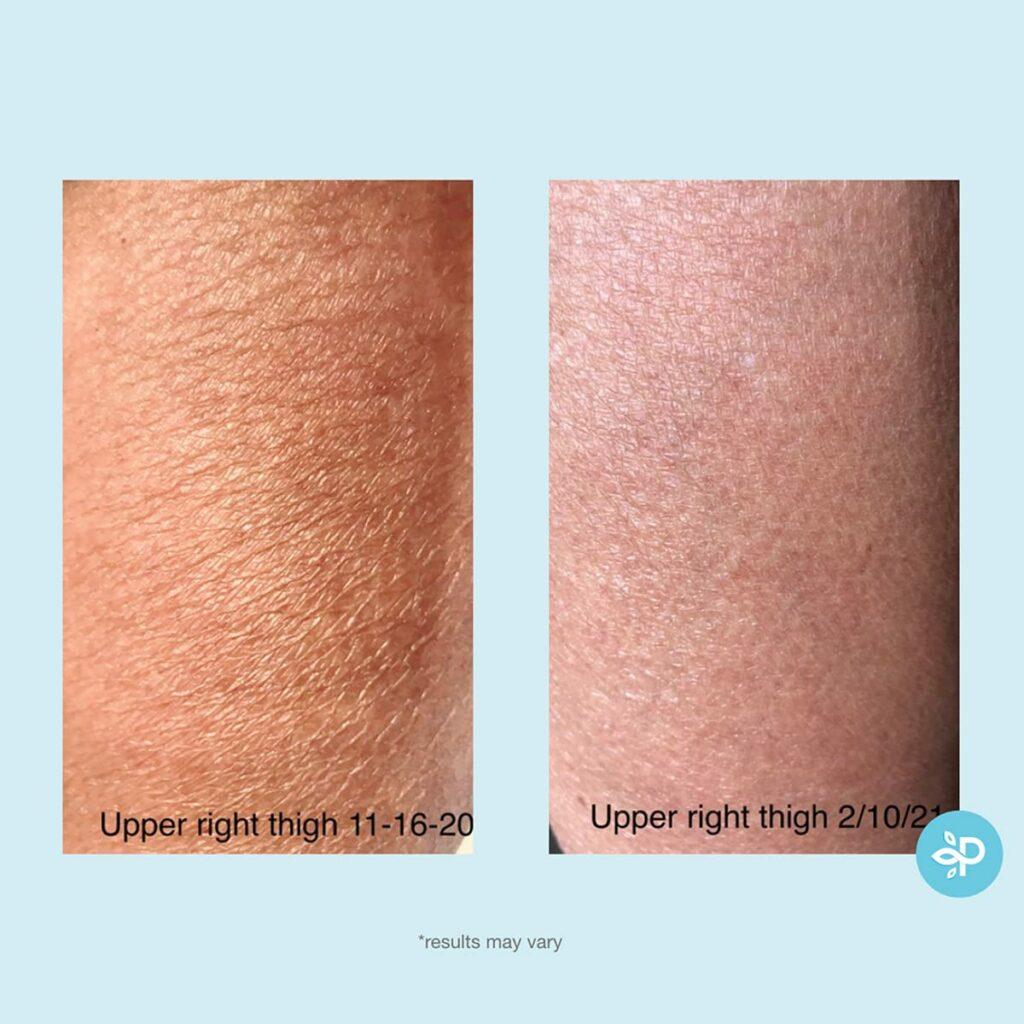 After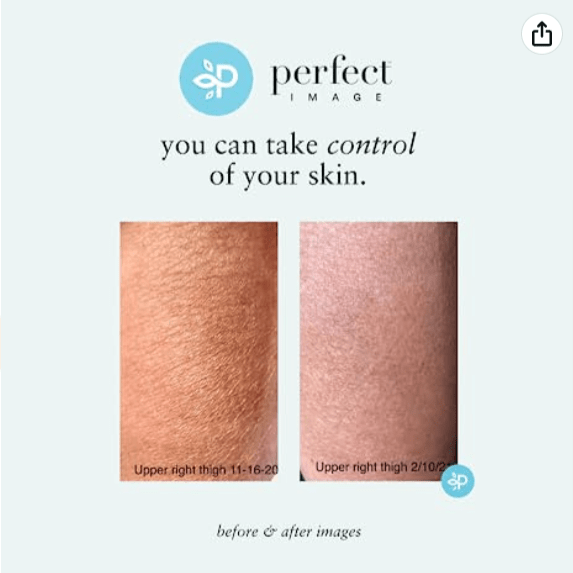 This is a before and after of the fifth image on the Body Lotion image gallery. Before, the image didn't include any text or graphics, and while it was self-explanatory that this showed a before and after using the Body Lotion, we thought it was relevant to make the image more eye-catching and reinforce Perfect Image's products mission.
We noticed that Perfect Image's slogan perfectly summed up the before and after (taking control of your skin), while also driving home the Perfect Image product mission. We also added their logo to make the image more eye-catching and included 'before and after' to make clear to the customer we were showing the results they could achieve by using this product.
>
Perfect Image Sales Explode 70% While Plummeting ACOS 30%