The practice of investing in software businesses and aggregating them under one umbrella is nothing new, and the most well-known example of this is probably Constellation Software in the USA and Visma in the Nordics. Constellation Software is a publicly-traded business which owns more than 1,000 businesses spanning across 50 verticals through its six operating groups. This anti-conglomerate strategy of aggregating vertical market software plays (VMS) has achieved significant returns for investors over the long term.Visma on the other hand is private equity backed and has acquired more than 380 companies since inception, with roughly 50 acquisitions annually.
This article provides an overview of a new trend, the trend of aggregating SaaS business. Rather than working as standalone businesses with teams trying to become market leaders in a certain domain or a vertical market, the SaaS world is an area where a product or an app is used for a certain sticky function, solving a small pain which can be transferred across markets horizontally and is generating a nice cash flow profile out of it.
There are many bootstrapped SaaS businesses out there like this. Similar to the Amazon FBA brand aggregation game, many are too small for private equity investors and/ or strategists, and given their potentially small total addressable market or very fragmented industry, they are not the right fit for VCs either. The new business model of aggregating these small/ micro-SaaS companies under one umbrella provides an opportunity for SaaS company founders to exit.
The long-term vision of most of these aggregators lies in cross-selling SaaS products in its portfolio to merchants that already use one of the other SaaS products. One can maximise marketing channels such as SEO, paid traffic and email marketing across a suite of tools, combining them with an established vendor network to leverage the distribution process to the maximum. Seeing more solutions and more pain points, it is easier to incubate and develop tools in-house. Having a portfolio of SaaS products and seeing how merchants use them generates data which can further add value to the acquisition and development process of SaaS tools. Finally, one can take these tools from the Shopify ecosystem and develop them for the Woocommerce, BigCommerce, and Amazon content management ecosystems.
We do not expect a similar big number of SaaS aggregators (micro/small/mid-cap) to pop up as in the case of Amazon aggregators, which ended fairly tragically with many of the aggregators going into distress under the load of expensive debt. It is not an easy task to operate so many individual brands under one roof, let alone scale them, however, the success of Constellation Software and many other smaller players in the US, as well as quite a few very successful private equity funds, shows that acquiring software business can lead to better results.
So far, there are only a handful of aggregators in this space, but please get in touch at [email protected] if you know of a name that is not on the list or if you are a software aggregator yourself and want to be featured here.

Shop Circle
Shop Circle is a London-based aggregator of e-commerce tools. Launched in 2021 by Luca Cartechini and Gian Maria Gramondi, all of its acquisitions have been around the Shopify content management ecosystem.
Acquisition criteria are split into Business Performance (profitable and healthy financial metrics), Software Capabilities (strong development team, super fast and ultra-responsive software), Customer Satisfaction (high retention rates, low churn, positive feedback) and Sustainable Growth (whether there is more room to grow in the existing market, organic growth).
Shop Circle promises to close deals in less than 40 days, which includes a virtual meeting with the core team, submission of a letter of intent outlining the purchase price, terms of transition and support and closing date. Following that, there is a code review and tech due diligence, followed by the submission of a binding sales & purchase agreement.
Portfolio includes:
Conjured Referrals: Referral program app
Sky Pilot: Allows store owners to deliver digital assets (music, videos, book files) to customers on Shopify
Order Tagger: Helps to add, remove, delay and backdate order tags when managing orders
Shipping Rates Calculator Plus: Calculates and shows shipping rates with geolocation on the customers' cart page
Customer Tags & Segments: Auto tags customers and allows for smarter segmentation
Video Background: Embeds YouTube and Vimeo videos into storefronts
Total capital raised
$73 million (Seed round of £6.8m and $65m Series A) On the 29th of June 2022, Shop Circle announced that they'd raised $65 million in Series A funding.
Equity Investors
Series A was led by NFX and QED Investors, with First Minute Capital, 645 Ventures. The first funding round (Seed) was completed on the 1st of July 2021, and according to Pitchbook data, the pre-money valuation was £12.4 million, with £6.8 million raised from Riverside Ventures, NFX and Avonmore Developments. First Check Venture, Founders Factory, Abhishek Kothari, Jordy Koski, Jeff Jacobs, Rohit Malhotra, Jaireh Tecarro, Karthikeyan Sathyamoorthy, Ali Jamal and Systema.VC also participated in the round.
Debt
Triple Point Capital (amount of debt has not been disclosed, but based on other aggregator total funding amounts announced is in the region of 80%+ of the total)
NUOPTIMA
NUOPTIMA is a marketing technology group that turns start-ups into category leaders. Originally built as a specialised marketing agency focused on highly regulated industries, the business evolved into a full-scope business services arm for companies in the fintech, enterprise and consumer verticals.
Building on the SEO, PPC, Email Marketing and Amazon services capabilities, the business started creating its own apps and automation to provide more value for customers looking to scale their businesses. Verticals of interest include e-commerce enablement, developer tools and marketing tech SaaS. The group is acquiring businesses and solutions that help companies solve problems in a better and faster way. NUOPTIMA is looking to disrupt the traditional marketing agency model by embedding SaaS solutions into its offering. The bespoke services element allows NUOPTIMA to increase marketing ROI and provide a much smoother customer experience.
Working with more than 50 venture-backed businesses, NUOPTIMA developed a 100-step value creation plan it is using to improve operations and performance of the acquired business. A sophisticated tech stack and automation within the portfolio allow a smooth integration of products while leveraging the customer base to upsell and cross-sell the products.
Portfolio includes:
Agency CRM: Helps agencies with more than 6 clients manage communications through a centralized web platform. The agency is able to manage replies and communication through a single platform, and the clients are able to message natively in their existing messaging tools (e.g Email, Slack) and integrate directly into the Agency CRM.
Speciality Growth Channels
SEO, PPC, Email Marketing, Cold Outbound
Total capital raised
$4m+
Equity Investors
Alphagreen Group

saas.group
saas.group was founded by three German entrepreneurs with the aim to buy out micro-SaaS businesses and scale them under one roof with revenue and cost synergies unlocked.
The founders are:
Tim Schumacher (CEO of SaaS.Group), Chairman and co-founder of Eyeo (AdBlock Plus) and co-founder of Sedo.com.
Tobias Schlottke, who serves as CTO, co-founded one of the largest tech conferences in Europe called OMR (Online Marketing Rockstars). In the past, he was Co-Founder & CTO of Metrigo and adyard.
Ulrich Essmann, Chief People Officer at saas.group. He co-founded Sedo.com with Tim Schumacher in the past and served as Chief Product Officer.
The group is industry and vertical-agnostic and has a portfolio spanning scraping, developer tools and SEO (search engine optimisation) products. The business is registered in Nevada with a remote culture of 80+ staff members spread globally.
The average acquisition size is in the region of $6 million, with deals starting as small as $1 million if they fit the criteria. The group prefers businesses that have been around for a few years, show strong organic numbers and have a loyal customer following.
Portfolio includes:
DeployBot: Allows developers to build and ship code faster. Acquired in February 2018.
Juicer: Aggregates hashtags and social media posts into a single social media feed on your website. Acquired in June 2018.
Sniply: Enables sharing links with a call to action. Acquired in August 2019.
Prerender: Allows JavaScript-heavy websites to be more visible to search engines. Acquired in March 2020.
Scraper API: Proxy service which allows developers to embed scraping into any application. Acquired in August 2020.
GitTower: Git client for Windows and macOS. Acquired in February 2021.
Rewardful: Setup of affiliate and referral programs with Stripe & Paddle. Allows users to track referrals, discounts and commissions. Acquired in November 2021.
Pipeline: Client Relationship Management system (CRM). Acquired in April 2022.
Keyword: Tracks keyword rankings and providers competitor insights on SEO performance.
Minority investments:
CarbonCloud
Waydev
ContractBook
Sastrix
Zenloop
Total capital raised
Undisclosed
Equity Investors
Family offices, HNWIs and angel investors, predominantly in Germany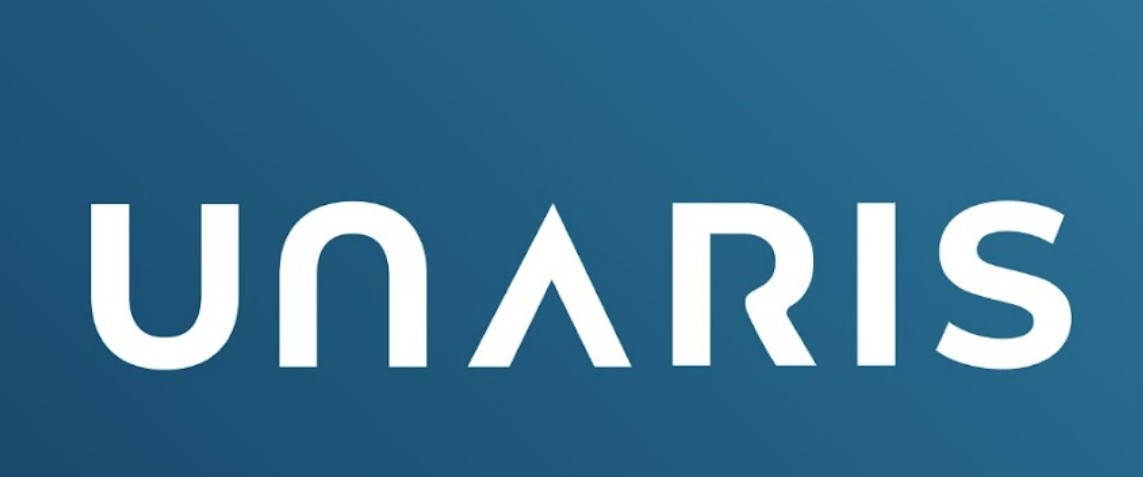 Unaris
Launched in July 2022 and based in London, UK, this micro-SaaS aggregator has two founders. Peter Lindholm, co-founded Frontier Car Group, backed by Balderton Capital in 2016 and later acquired by Prosus's classified business in 2019 (which in turn is owned by OLX Group).
James Albert Gasteen comes with a background in advising and investing in B2B SaaS business. He has co-founded Precursive, a customer onboarding and resource management application.
Total capital raised
Not raised yet
Equity Investors
Not raised yet

Carbon6 Technologies
Launched in the summer of 2021, Carbon6 is a Toronto-based Amazon app ecosystem aggregator. Their aim is to create a suite for Amazon merchants to simplify selling on Amazon. The business was launched by Mark Goldhar and Naseem Saloojee, with Justin Cobb being the CEO now.
In May 2021, Carbon6 Technologies raised $2.1 million in venture funding from Benevolent Capital at a $6 million pre-money valuation. The group raised $13.8 million in funding in July 2022. According to Pitchbook, the pre-money valuation was $80 million. In October 2022, Carbon6 Technologies received $66 million in Series A funding. The capital was a mix of equity funding provided by White Star Capital, Benevolent Capital and Kale Investment Fund, and debt funding provided by MidCap Financial.
Portfolio includes:
PixelMe: Allows Amazon sellers to increase revenue, improve listing rankings and attract more traffic.
SellerTools: Optimises Amazon listings to increase conversions.
AMZAlert: Monitors Amazon listings 24/7 and immediately alerts sellers of problems.
ZonTools: Facilitates Amazon PPC management and reduces ACOS.
ScanUnlimited: Makes it easy for Amazon sellers to select profitable products and find suppliers.
PayFleet: Allows sellers to quickly borrow money to grow their business.
MerchNinja: Facilitates keyword research for merch sellers.
PrettyMerch: Utilises advanced sales analytics to help business owners get on top of profitable trends.
ZenArbitrage: Makes it easy to create and operate a profitable online arbitrage business.
Total capital raised
$82M
Equity Investors
Benevolent Capital and Kale Investment Fund (Seed), White Star Capital (Series A)

WeCommerce
WeCommerce was initially operating as a Shopify theme business called Pixel Union. It was founded in 2009 by Chris Sparling and Andrew Wilkinson (founder of Tiny Capital). In 2017, Pixel Union acquired Yopify and Supple, two apps in the Shopify ecosystem, followed by an acquisition of Out of the Sandbox, a Shopify theme designer. In June 2020, WeCommerce acquired Foursizty, a social commerce app.
In December 2020, WeCommerce raised $60 million via a Reverse Takeover listing (RTO) on the TSXV (Toronto Venture Stock Exchange). In April 2021, WeCommerce acquired Stamped, a provider of reviews, ratings, loyalty & rewards for merchants. In July 2021, WeCommerce raised $33.7M in follow-on funding via an equity offering, and in August 2021, they purchased Archetype, another theme provider. In March 2022, the group acquired Kno Commerce, a post-purchase survey provider.
Portfolio includes:
Stamped: Helps business owners gather reviews and ratings and utilise referrals.
Foursixty: Facilitates the use of user-generated content by brands.
KnoCommerce: Allows e-commerce brands to easily carry out surveys through a variety of channels.
Orbit: A suit of applications used by business owners to improve conversion rates, increase order totals, etc.
Archetype Themes: Shopify theme provider.
Pixel Union: Shopify theme provider.
Total capital raised
$100M+
Equity Investors
Tiny Capital, Public Markets, including Bill Ackman

Assembly
Assembly was founded in 2019 and is based in Irvine, US. The group focuses on creating and acquiring software solutions that help e-commerce sellers optimise, operate and scale their businesses, adopt new technologies and keep track of various performance metrics.
In January 2019, the firm received investment from Providence Strategic Growth and used that funding to acquire Helium 10, the leading business intelligence software for Amazon merchants.
A follow-up investment by Providence Strategic Growth and Advent International for an undisclosed amount in July 2021 valued the group at $1 billion.
The firm also received over $224 million in debt financing in the same period to expand their business, hire new staff and acquire new companies. Of that sum, $113 million came in the form of a first-lien senior secured debt, $58 million as a first-lien senior secured unfunded commitment and nearly $53 million as an unfunded commitment from Goldman Sachs Private Middle Market Credit II BDC and Goldman Sachs BDC. In October 2021, the group borrowed a further $270 million from Morgan Stanley Direct Lending Fund BDC and Monroe Capital for new acquisitions.
Portfolio includes:
Pacvue: Suit of software products for e-commerce sellers.
Helium 10: Leading platform that provides a host of tools for Amazon sellers.
PipeCandy: Provides market intelligence obtained by analysing over 6 million retailers.
Refersion: Facilitates affiliate influencer marketing for merchants.
Total capital raised
$494M (mostly debt as equity portion not disclosed)
Equity Investors
Providence Strategic Growth, Advent International
Debt
Morgan Stanley Direct Lending Fund BDC, Monroe Capital, Goldman Sachs Private Middle Market Credit II BDC and Goldman Sachs BDC
Three Colts
Launched by Yoda Yee, a former API Partner Lead at Amazon, Three Colts is a SaaS aggregator focused on building a cloud business suite for Amazon businesses. So far, the business has acquired four companies. Their team currently has close to 30 members. While the group is based in London, a lot of its team members are remote.
Portfolio includes:
SellerBench: Automatically monitors missing FBA reinforcements and overcharged fees and helps sellers get refunds.
OldStreetMedia: Allows Amazon sellers to grow sales through marketing and management services.
TacticalArbitrage: Makes it easy for sellers to engage in online arbitrage and find good wholesale deals.
HotShp: Creates automatic blog and social media posts, titles, etc.
Total capital raised
Approximately $20M
Equity Investors
Acquco, an Amazon brand aggregator, invested as part of the round
Debt
Crossbeam Venture Partners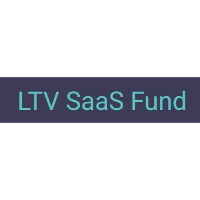 LTV SaaS Growth Fund
LTV SaaS Fund is a private equity fund based in New York with a focus on SaaS businesses. Originally part of the brokerage and advisory business FE International, the fund has assets under management (AUM) of c. $60 million across a few different funds. Nikita Pashkin is VP of Investments. The group currently has nine active investments and three global funds focusing on Shopify SaaS and B2B SaaS.
Portfolio includes:
Newor Media: Provides ad management services to website owners.
Codeinero: Creates apps for Shopify stores.
Quetext: Checks text for plagiarism.
Txt2Give: Facilitates donations through text messages for nonprofit organisations, churches, politicians, etc.
SentryKit: Monitors Amazon listings and notifies sellers of problems and changes. 
In Cart Upsell: Allows sellers to upsell their products in the shopping cart.
Product Customizer: Makes it easy for e-commerce customers to customize products and view visualisations in real time.
Trackify: Facilitates Facebook, Snapchat, Instagram and TikTok pixel integration.
Website On Demand: Provides apps for Shopify sellers.
Total capital raised
$60M
Equity Investors
FE International
Tiny Capital
Founded in 2006, Tiny Capital is an aggregator firm that is based in Canada, investing and acquiring bootstrapped businesses. Andrew Wilkinson and Chris Sparling are the co-founders of the business, with the total team being just under 20 people.
Prior to 2014, the firm also incubated its own business, launching 11 companies.
The group has 35 majority-owned companies and more than 90 minority investments.
Their investment criteria are as follows: high margins, MOAT via brand/ community/ or niche, simple business model, profits ranging from $500k to $50M, operating time of over three years, a high-quality team and a positive and ethical approach.
The firm promises to respond to acquisition proposals within 48 hours, make an offer within 7 days and close the deal in 30 days. Founders can stay on or leave.
Portfolio includes:
Pixel Union: Shopify theme provider, which was sold to WeCommerce, the listed Shopify apps aggregator.
KnoCommerce: Customer survey platform built for e-commerce brands. Collects customer insights to improve marketing strategies.
Dribble: Community and marketplace plays for creatives.
Notarize: Provides remote online signature, notary and eClosing services. Revenues for 2021 exceeded $500M.
Total capital raised
Undisclosed
Equity Investors
Undisclosed
Debt
Silicon Valley Bank, BDC Capital

AnyMind Group
AnyMind Group was founded in Singapore in 2016, and the company rapidly expanded into India, East and Southeast Asia and the Middle East. They moved their headquarters to Tokyo in 2019 to become eligible to list on the Tokyo Stock Exchange. The group has a large portfolio of companies and platforms that offer services to e-commerce sellers and content creators. As of 2022, AnyMind employs over 1,000 people in 13 markets across the world, operates 17 offices and powers over 1,000 brands.
The group received $14.5 million in venture funding in 2017 and an extra $13.4 million in 2018, with a pre-money valuation of $200 million. They received another $8 million in 2019, with a pre-money valuation of $192 million. Japan Post Capital led AnyMind's Series C funding round, during which the group received $26.4 million. In March 2022, AnyMind got approval for an IPO on the Tokyo Stock Exchange but ultimately decided against going public due to poor market conditions. Instead, the group raised money through a Series D funding round, receiving JPY 5 billion (1 billion of this sum in the form of debt capital).
Portfolio includes:
AnyX: Provides cross-platform management capabilities to e-commerce business owners.
AnyFactory: Allows e-commerce sellers to find manufacturers and suppliers.
AnyShop: Provides development and maintenance services for e-commerce stores.
AnyManager: Gives e-commerce sellers everything they need to grow their brands using media.
AnyChat: Automates communication with customers.
AnyTag: Makes it easy for business owners to utilise influencer marketing techniques.
AnyDigital: Gives business owners the opportunity to manage offline and online marketing activities in one place.
AnyLogi: Facilitates logistics management for e-commerce and D2C companies.
AnyCreator: Makes it easier for creators to make content and grow their brands.
ENGAWA Company: A company that facilitates brand relations for Japanese businesses.
GROVE: Japan-based influencer network.
Pokkt: Platform for video ads popular in MENA, Southeast Asia and India.
LYFT: Fitness clothing and accessories brand.
AnyUp: Influencer marketing company.
Acqua Media: Facilitates ad monetisation with different web publishers and app developers.
Moindy Digital: Facilitates video content management.
VGI AnyMind Technology: Provides digital ad delivery services.
Total capital raised
$100 million
Equity Investors
JAFCO Asia, Line, Sparx Group, Dram Incubator, VGI Global Media, Tokyo Century, Japan Post Capital, Endeavor Global, KSK Angel Fund
Debt
JPY 1 billion from JIC Venture Growth Investments, Japan Growth Capital Investment Corporation, Mitsubishi UFJ Capital

SureSwift Capital
Founded in 2015 in Victoria, Canada, the firm acquires and grows SaaS companies. As of 2022, they have completed over 40 acquisitions. The group currently employs over 150 employees globally who work in marketing, development, UX, product management and other fields.
Portfolio includes:
Vitay: Facilitates automatic reference checking for HR professionals and recruiters.
Simple Purchase Orders: Automates inventory restocking and purchase orders for e-commerce sellers.
MeetEdgar: Automates social media management for owners of small businesses and influencers.
GrowthHero: Enables Shopify store owners to run affiliate programs.
LeadDyno: Affiliate marketing tool.
Tradervue: Online trade journaling tool for trading firms and traders.
Docparser: Makes it easy for companies to move data from images, Word and PDF files to Google Sheets, Excel and other data formats.
Back in Stock: Helps Shopify sellers to automatically notify customers about products being back in stock.
Storemapper: Store locator tool that can be added to any website.
Wingman: Helps traders improve their performance by automating trade tracking.
Cross Sell: Allows Shopify sellers to add the "you might also like…" feature to their stores.
Plug in Useful: Allows e-commerce sellers with Shopify stores to optimise their websites for search engines and improve their speed.
FeedbackPanda: Makes it easier for ESL teachers to track their students' progress and manage feedback.
ChargeStripe: Helps small store owners accept credit and debit card payments using their smartphones.
Jell: Makes it easy for teams to collaborate and conduct standup meetings.
Mailparser: A tool that extracts necessary information from emails to save business owners time on administrative work.
MySiteAuditor: Creates automated SEO reports for businesses.
Paydirt: Helps freelancers track time and create invoices.
Taster's Club: This is a spirits subscription box that creates curated selections of rare bottles.
Total capital raised
Undisclosed
Equity Investors
Undisclosed

StayTuned
StayTuned is an aggregator that purchases Shopify applications that provide services to sellers and aid them in their business growth. The company was founded in 2019 by Randy Jimenez and Serge Kassardjian, and it is currently based in New York City. They have received their funding from angel investors and institutional VCs.
Currently, the company is looking to acquire apps that help Shopify sellers increase their revenue by improving conversions and customer retention rates and boosting the average order value. Once a company is acquired, StayTuned improves the software by adding new features, offering new pricing plans, and internalising it in their ecosystem. The aggregator also gets the opportunity to cross-sell new apps to their existing customers.
It's important to mention that the Shopify software ecosystem is currently undergoing a rapid period of growth, with the total number of apps available to sellers increasing from around 3,000 in 2019 to over 7,000 in 2022. Out of 1.75 million Shopify sellers, 87% use at least one app in their day-to-day business activities. Most Shopify apps have recurring charges and large profit margins, making this space very attractive for aggregators.
Portfolio includes:
Kiwi: Gives brand owners an easy way to determine the correct clothing sizes for customers.
AOVBoost: Allows store owners to automatically create exclusive offers before checkout.
Dexter: Facilitates easy A/B price testing.
Moonship: Creates personalised discount offers for shoppers to increase conversion rates.
Evey Events: Makes it easy for brand owners to sell tickets to their events.
Box Builder: Allows e-commerce sellers to create customised product bundles and gift boxes.
Total capital raised
$2.5M
Equity Investors
Brand Foundry Ventures, Liquid 2 Ventures, Courtside Ventures, Bowery Capital, Grape Arbor VC, Social Leverage, Hive Ventures, The Fund, Grand Central Tech
Debt
Raised $10M debt facility from WTI
AppHub
Founded in 2021, AppHub is a SaaS aggregator based in New York and San Francisco. This company acquires e-commerce software that helps online sellers grow their businesses. Today, AppHub has over 20 companies in its portfolio, which are used by over 100,000 Magento, Shopify, and WooCommerce sellers.
In April 2022, the company raised $60 million in a Series A funding round led by Silversmith Capital Partners, an equity firm based in Boston, USA. The aggregator is planning to use the funds to facilitate the development of software in-house and acquire more e-commerce companies.
Portfolio includes:
Conversion Bear: Helps e-commerce sellers increase conversion rates and sales revenue.
RoboTurk: Provides an address validator tool and festive decorations to Shopify sellers.
ViralSweep: Facilitates email marketing efforts by providing a host of useful features.
Nextsale: Helps business owners improve conversions by using marketing tools and analytics.
Rich Returns: Allows sellers to simplify the return process for their customers.
OrderBump: Facilitates upsells during checkout and after purchase.
Total capital raised
$60 million
Equity Investors
Silversmith Capital Partners
Conclusion
Technology is constantly improving, with more data, new APIs, advancements in bandwidth, machine learning and increased penetration rates across businesses and customers. SaaS products will continue to grow and evolve, and while conglomerates and platforms continue to scale, so will independent micro-SaaS businesses, with often just one founder behind a whole business. Providing the infrastructure and support necessary to bring that micro-SaaS business to the next level is becoming an attractive value proposition, and we expect the number of exits in this space to increase.
What is a SaaS platform or SaaS aggregator?
An aggregator of SaaS and software companies can be thematic or industry agnostic. The group usually looks at $500k-2m ARR micro-SaaS companies which solve a problem in a certain niche and have a sticky business model. The group has a centralised marketing, tech and finance function, providing synergies across the portfolio of companies it acquires.
Are private equity funds focused on software companies also a form of software aggregation?
Private equity funds such as Hg Capital, Vista Equity Partners or Marlin Equity Partners have a strong focus on Software companies, however, they operate each acquired company as a stand-alone business with no centralised support apart from the financial function. Each business private equity firms acquire has a large team of professionals across multiple functions such as HR, marketing, distribution, software development and finance. With micro-SaaS aggregators, the product is fairly simple and is a self-serve solution, thus rarely requiring a big customer success team. Plus, a lot of the sales & marketing is done via product-led growth and email marketing rather by than large teams of sales professionals. Without the big workforce, it is much easier to acquire these small companies/ solutions and put them under an umbrella of functional experts who sit in the aggregator.
How many micro-SaaS aggregators are there?
At this point, there are not that many companies in this space, as it is not easy to find targets and many software companies try to get venture capital funding, making it not a suitable target to acquire these businesses.
What is the usual valuation of these businesses?
Given the lack of exit opportunities and a ceiling in the size the business can achieve, the businesses are usually valued at 4x to 6x EBITDA multiples. Many of the aggregators raise debt financing to acquire these businesses, using the cash generated from the operations to pay down the debt. This approach is similar to private equity and the Amazon aggregator space.