Top 16 B2B SaaS Marketing Agencies

Software-as-a-service (SaaS) companies have accelerated in recent years across many industries, partly due to an isolating global pandemic, forcing organisations to create cloud-based SaaS solutions. With continued growth predicted for B2B SaaS companies for the foreseeable future, it is a great time to run such a business. However, operating in this crowded industry can make it hard to stand out, so it is highly recommended that you invest in a professional SaaS marketing agency to help you succeed. This article lists the top 16 B2B SaaS marketing agencies in 2023.
16 Best B2B SaaS Marketing Agencies
Without further ado, let's consider the best B2B SaaS marketing agencies available to hire in 2023.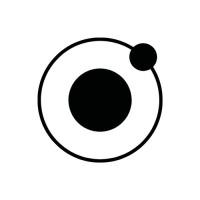 NUOPTIMA
Despite NUOPTIMA being a relatively new agency, our expertise and proven results speak for themselves. In 2022 at the UK Search Awards, NUOPTIMA won the 'Best Use of Search - B2B (SEO)' award. We are growth experts that use the latest proven search engine optimisation (SEO) techniques to help client websites grow and draw new organic traffic. We offer customised plans for your unique business needs. Here are some of the processes we take to grow a website:


Keyword research - Use the most effective keyword tactics to get a website on the first page in search engine results pages (SERPs).


Content writing - Our copywriters create high-quality, SEO-optimised content using best practices to attract visitors and improve your ranking.


Link building - Create organic-looking link profiles and assist website growth.


On-page SEO - Every website page is optimised to beat the competition.


Technical SEO - Use the most efficient and innovative technical SEO tactics.


Whether you are a small or large business, NUOPTIMA can help your B2B SaaS brand accelerate and grow. While SEO is our speciality, we also handle pay per click (PPC) and social media marketing (SMM) efforts should you need them. We have assisted B2B SaaS brands in the past and witnessed outstanding results.
Click here
to view how we helped Zelt — a HR B2B SaaS agency — gain 300% traffic growth in just one month of SEO!
Additionally, explore how
SEO for SaaS companies
has been proven to garner truly outstanding results.
Headquarters
United Kingdom
Specialty
Full-Stack SEO Agency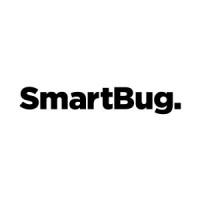 SmartBug Media
SmartBug helps clients create the right strategy to enjoy better success. Its services include:


Speciality in inbound marketing to increase revenue and leads while improving brand authority


Paid media to reach prospective customers


Public relations to increase credibility, visibility, and scale your business


E-commerce marketing (including email and SMS) to improve sales


Optimised and attractive web design


SEO


Branding


Marketing automation


Video marketing for increasing brand awareness and lead conversion.


You can also hire SmartBug for one-off projects if you want assistance in a specific area. To date, it has received over 500 five-star reviews from customers.
Headquarters
United States
Specialty
Full-Service Digital Agency
NoGood
NoGood has helped many brands to grow, from startups and scaleups to Fortune 500 companies. This agency creates customised marketing strategies and full-funnel solutions to instigate fast growth and optimise revenue potential. Its expertise includes SaaS, Fintech, and B2B. NoGood's services include:


Search engine marketing (SEM)


PPC


SEO


Content marketing


SMS, video, and email marketing


Social ads


Conversion rate optimisation (CRO).


NoGood has a lot of experience helping global brands, such as Nike and Amazon, as well as startup and SaaS companies, fulfil their full potential. While headquartered in New York, NoGood has team members in Dubai and London.
Headquarters
United States
Specialty
Growth Hacking Agency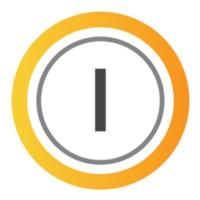 Inturact
In operation for more than 15 years, Inturact understands what makes SaaS successful and helps you find scalable growth. This agency views to tell you within 10 days what specific steps you can take to grow your company by studying your processes and metrics. Inturact uses innovative technological solutions to help you increase brand awareness, gain more customers, and witness better revenue. Specialities within its team include inbound marketing, web design, SaaS growth consulting, content marketing, and growth hacking. Inturact promises to deliver its client product-led and data-driven growth. HubSpot and Lenovo are two well-known past clients.
Headquarters
United States
Specialty
SaaS Marketing Agency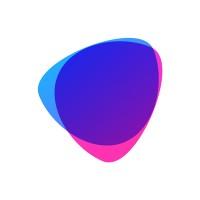 Roketto
Roketto is a top inbound marketing agency that started as a web design agency. Since then, it has positioned itself as one of the most well-known inbound agencies. It creates content to inform and support your prospects no matter what stage of their buyer journey. Using its expertise in inbound marketing, it places your brand as a leader and trusted source to ensure customers come to you when they are ready to buy. Roketto specialises in various industries, including SaaS and technology, and provides clients with a long-term growth plan and a SaaS marketing partner to help them throughout the process. This marketing agency promises consumer-driven and content-rich services.
Specialty
Inbound Marketing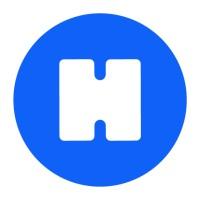 Hey Digital
Hey Digital uses proven techniques and processes to increase clients' sales qualified leads (SQLs) and expand their monthly recurring revenue (MRR). It specialises in digital marketing and areas such as PPC, landing page design, and video advertising. Below are some of the services Hey Digital offers:


Increase your demos and signups


Drive brand awareness


Build and optimise landing pages to attract traffic


Conversion tracking


Regular updates on campaign performances


Effective paid marketing techniques


Comprehensive SaaS PPC


Customised growth plan.


A notable past client of Hey Digital is Hotjar.
Specialty
Digital Marketing and Advertising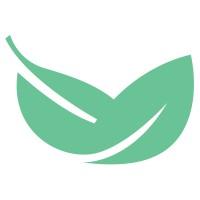 Bay Leaf Digital
Bay Leaf Digital provides SaaS growth agency services to improve pipelines and increase awareness of SaaS brands. It uses proven techniques from B2B
SaaS analytics to get positive results for clients. Here are some of the services it offers:


SaaS content marketing to increase brand awareness and draw new customers


SaaS PPC and targeting of prospects at all funnel stages


Growth-focused SaaS SEO strategy


SaaS SMM


Robust SaaS marketing strategy


Website development and maintenance.




Companies that Bay Leaf Digital have helped in the past include Kabbage, Acctivate, and Angie's List.
Headquarters
United States
Specialty
SaaS Marketing Agency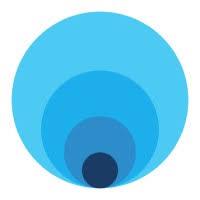 Kalungi
Kalungi helps early-stage B2B SaaS companies build and launch their marketing strategies. It offers an outsourced B2B SaaS marketing team and a pay-for-performance model to help new SaaS brands get results and scale. Kalungi is a solid choice for SaaS companies looking for an experienced marketing team to help grow their brand. It helps in many areas, including content creation, paid media, video, design, web development, account-based marketing (ABM), and SEO. Additionally, when you are ready to set up an in-house marketing team, Kalungi will help you with hiring, onboarding, and training.
Headquarters
United States
Specialty
Full-Service Digital Marketing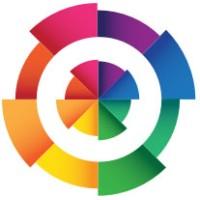 Huemor
Huemor believes in the power of website design. Your website should improve key metrics, attractively represent your brand, and turn visitors into customers. Huemor specialises in web redesign to help you get these results and offers full-stack development, page speed optimisation, landing page design, and CRO. It is knowledgeable in assisting B2B SaaS websites and informs its clients on digital best practices throughout the process. Huemor also limits the number of clients it takes on to provide a fantastic customer experience. If you are solely interested in web development and revamping your website design, Huemor is a great option.
Headquarters
United States
Specialty
Web Design and Development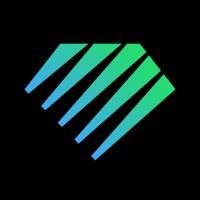 Refine Labs
Refine Labs develops excellent marketing techniques for B2B SaaS companies at the growth stage. It helps them enforce sustainable revenue programmes through research, strategy, and execution. Refine Labs focuses on building a powerful demand strategy and research for its clients by using real customer data. This agency helps clients identify major growth opportunities and create demand for their brands. SaaS companies that have worked with Refine Labs include Cognism and SEON. Consider this marketing agency's services if you want to focus on sustainable growth and demand generation.
Headquarters
United States
Specialty
Demand Generation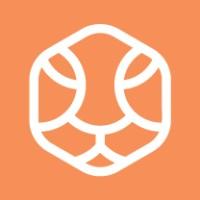 SimpleTiger
SimpleTiger is a SaaS marketing agency that helps brands of all sizes improve their MRR. It offers a complete SEO solution for SaaS companies, and clients can either buy everything or individual SEO items, depending on individual needs. Included in SimpleTiger's marketing services:


Creation, optimisation, and management of paid advertising


Content marketing strategy


Link building strategy


Keyword research to identify the best keywords to target


Fixing any technical issues.


SimpleTiger integrates with its clients' teams and regularly communicates with them to help maximise its overall effectiveness. Notable past clients of SimpleTiger include SecureDocs and Bitly.
Headquarters
United States
Specialty
SEO and Content Marketing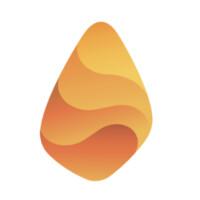 Single Grain
Single Grain provides businesses with a professional marketing team and the knowledge and skills to reach unbarred growth. Its philosophy is to reduce costs and increase leads. If you choose Single Grain, you receive marketing training, an optimised brand strategy, and tailored marketing campaigns according to your business aims. This marketing agency has a team of experts specialising in various areas, including:


PPC


SEO and content marketing


SaaS marketing (to find and convert qualified leads)


CRO.


Businesses that Single Grain has helped to grow include Airbnb and Intuit. This company is a great option if you want someone to take charge of your digital marketing and grow your revenue online.
Headquarters
United States
Specialty
Full-Service Digital Agency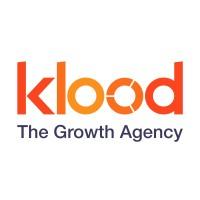 Klood
Klood combines the inbound methodology with digital marketing to create more leads and get a better sales conversion rate for clients. It can help B2B SaaS companies experiencing difficulties such as:


Diminishing website traffic


Too high cost per lead rates


Minimal leads from marketing


High dropoff rate once free trials end


Small customer retention figures.


Klood's growth model utilises proven SaaS business techniques with a scalable and profitable stance to maximise your revenue. Satisfied clients of Klood include ResourceSpace and Silverbug. This agency specialises in B2B and SaaS brands seeking growth.
Headquarters
United Kingdom
Specialty
SaaS Growth Agency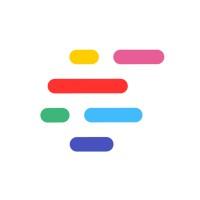 Deviate Labs
Deviate Labs has a decorated history of past clients, from billion-dollar businesses to bootstrapped startups across every industry imaginable, with great results to show for it. Its team has wide-ranging experience and background across numerous marketing niches. Here are just a few of the many strategies they have implemented for clients:


Marketing advisories, such as product launch planning, brand voice development, growth hacking, and go-to-market strategy.


Programmatic advertising, such as Google, Twitter, TikTok, Facebook, and Microsoft adverts.


Conversion optimisation, including website audits, email and content marketing, landing page development, and A/B testing.


Organic growth, such as SEO and viral campaign development.


SaaS marketing, such as email automation, ABM, performance marketing, and full-funnel development.


Headquarters
United States
Specialty
Growth Marketing Agency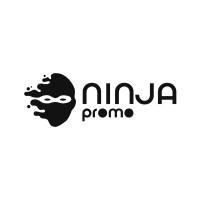 NinjaPromo
NinjaPromo is a digital marketing company for startups, SaaS, Fintech, crypto, and B2B businesses. It scales your brands by providing numerous services, such as:


SEO to increase visibility and gain more targeted traffic


SMM to create and nurture meaningful relationships with your audience


Email marketing to persuade consumers to take action


Influencer marketing to create excitement around your business online


PR for increasing brand exposure and getting the public on-side


Video production and marketing to effectively present your brand story, generate leads, and drive conversions


Blockchain development to attain fresh revenue streams


Web design to enhance the customer experience and increase conversions.


Previous clients of NinjaPromo include Bitcoin and Fantom.
Headquarters
United States
Specialty
Full-service Digital Marketing Agency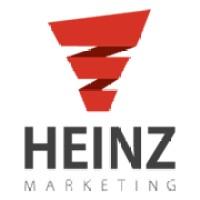 Heinz Marketing
Heinz Marketing gives clients struggling with sales a Predictable Pipeline tactic. This approach allows it to provide measurable revenue results, create enticing customer experiences, and build a predictable and successful pipeline to help clients expand their brands. Plus, this agency helps to accelerate the buyer journey through its proven B2B marketing and sales tactics. Heinz Marketing is a great choice if you are seeking to build a solid pipeline strategy to scale your SaaS brand.
Headquarters
United States
Specialty
B2B Marketing and Sales Acceleration
Conclusions
Hire NUOPTIMA to Grow Your B2B SaaS Company
Choosing the right B2B SaaS marketing agency is critical to the growth and success of your SaaS. To streamline the process, this article has listed 16 of the best agencies available in 2023, including NUOPTIMA, Roketto, Klood, and NinjaPromo.
Having said that, NUOPTIMA should be at the top of your list of agencies to consider. Our decorated
case studies
illustrate our expertise, professionalism, and skill in accelerating brands to their full potential regardless of size. We are passionate about growth, informed on the latest traffic techniques, and experts in our service channels. We know precisely the steps that need to be taken to get your brand firmly positioned on page one of search results.
Book a discovery call with our professional team to explore how we can help your B2B SaaS brand succeed.
FAQ
Why should I rely on a broker rather than sell the company myself?
There are many reasons why a business owner may choose to trust an expert broker. Not everybody has direct experience with acquiring and selling businesses: it is a delicate process that can be filled with questions and doubts. Having someone in your corner and with the right experience, can help navigate through the operational, legal, and better understand what you can still do to maximize your chances even further of having the best possible outcome.
What can an advisor do to help maximize a Seller's outcome?
In short, a lot. High quality advisors will take the time to prepare your company documentation thoroughly, in such a way that all relevant information is clearly and effectively laid out, and highlights the performance of the business. They identify the best pool of potential buyers, and directly market the opportunity to them, or have a highly relevant and active network of buyers. Additionally, they help Sellers prepare for any question that may arise during interview with potential buyers, and leverage their negotiation experience to maximize the deal value. They remove stress from the process, and manage the entire sale until an offer is accepted and the deal is closed.
In a group of brokers with the same characteristics, what should I do to better undestand who is best equipped to assist me?
If the group has already been shortlisted by using "quick" filters (qualifications, geography, average deal size, vertical), take the time to get to know the few that are left. Choosing the wrong partner costs both time and money, and it is likely that the few will differ in some other aspects, such as fee structure, culture, confidence or sheer experience. Understand how many other businesses is your broker representing to understand if your broker has the right qualifications or experience, how much time can be devoted to your busines, and how they plan to ensure the deal will be seen by the right buyers before deciding who to trust.
What can a Seller do to accelerate the sale process, whether there is a broker involved or not?
In both scenarios, Sellers can significantly speed up the process by identifying and engaging their advisors and expert team early on (whehter it's legal, M&A, or other consulting or professional services involved in the process) to make sure no time is wasted once a buyer is engaged. Furthermore, a lot of work can be put towards the preparation of the relevant documents and financial information: during the due diligence process, buyers will want to see income statements, sales figures and all the appropriate material - Having all the necessary documentation in place and readily available significantly lowers the overall time needed to conclude the sale process.