Enjoy NUOPTIMA's article on Wix SEO versus WordPress SEO, and book a free strategy call with our team if you are interested in investing in our expert SEO services.


Key Points
Wix is a cloud-based website builder, whereas WordPress is a CMS. However, both are popular and fantastic web-building tools, especially concerning SEO.
The answer to whether Wix or WordPress is best for SEO depends on what you are looking for and how well you use the platforms. Therefore, you should consider the key comparisons in this article to evaluate whether Wix or WordPress is best for your website.
Wix is an especially good platform regarding factors such as ease of use, good quality apps, and user support. It is generally recommended for beginners and smaller, less complex websites.
WordPress is especially useful in terms of factors such as plugin range, customisation, and blogging. Bigger and more complex websites and users with coding knowledge may prefer to use WordPress over Wix.
Wix and WordPress: An Introduction
Wix is a cloud-based website builder used by millions of people worldwide. According to Wix, the platform has over 200 million users. WordPress's key difference from Wix is that it is a Content Management System (CMS) rather than a website builder. This means that with Wix, you are stuck on its platform, but WordPress, on the other hand, lets you have more freedom and allows you to move from one web host to another whenever you like. WordPress's popularity is evident from the statistics: over 800 million websites use WordPress as of 2023, which equates to roughly 43% of all websites!
There is no question that both Wix and WordPress are fantastic web-building tools, particularly when it comes down to SEO. Indeed, for SEO, you must have the following:
An ability to create all the pages
Different URLs for pages
Custom meta titles
Custom meta descriptions
Custom content on the page.
Both Wix and WordPress provide all of these SEO abilities. So, how do you know which one to choose for your website?
There is no one-size-fits-all solution or clear, definitive answer. The best platform for SEO comes down to what you are looking for and how you use it. For instance, larger and more complex websites will likely have different requirements than small and simple sites.
Therefore, to help you make a confident and informed decision for your website, the following section compares Wix versus WordPress on key factors.
Top tip: To read top tips on how to promote a Wix website, read our guide here.
Wix vs WordPress: A Comprehensive Comparison
Wix vs WordPress: Which is Best?
Feature
Wix
WordPress
Ease of Use
+
Plugins and Apps
+
+
Help and Support
+
Design and Customisation
+
+
Mobile Optimisation
+
+
Uptime
+
+
SSL Support
+
+
XML Sitemap
+
URL Structure
+
E-Commerce
+
+
Blogging
+
Value for Money
+
Maintenance
+
Ease of Use
Our first factor to consider is how easy each platform is to use. One of the biggest complaints about WordPress is that it can be challenging to use, and at least some coding knowledge is required to make your site shine. But as a result, it allows you to build more complex sites. On the other hand, you can easily design a professional website without needing a background in coding with Wix. It has a handy drag-and-drop editor to make the process straightforward. Wix has fewer features than WordPress, but the ones it has, help you set up SEO fast and efficiently.
However, over recent years, Wix has added much more functionality, including numerous SEO tools. It is, therefore, not as simple as before and can get quite technical too. Overall though, Wix is definitely less technically challenging when weighing up the two. Your level of coding knowledge should factor into whether WordPress or Wix is better suited to your skills and requirements.
Key Takeaway: Wix is easier to use and requires no coding knowledge, whereas WordPress requires some coding background.
Plugins and Apps
In terms of third-party extensions, WordPress has a wider variety of options. Plugins — free and paid — are how you can access SEO tools, the most popular of which is Yoast on WordPress. However, there are over 50,000 different plugins available on WordPress to choose from. This vast selection is a double-edged sword, as while it offers you endless useful plugin options, tools can sometimes conflict with each other, and updates can break parts of a site. Plus, there is no vetting process for making a WordPress plugin, so the quality is not always guaranteed. Ultimately, plugins are essential to WordPress, so you should be comfortable installing and using them if you choose this option. Check out our list of the top five WordPress SEO plugins to improve your rankings.
Bear in mind: If you choose WordPress, never use any website builder, page builder, or visual composer plugins and never work with developers who use them. If you do, this will result in very low-quality code and a slow, hard-to-maintain website.
On the other hand, Wix displays its SEO options on the Wix App Market. There are not as many tools available on Wix (just over 300 apps), but you do not need to worry about installation as every app is ready to integrate with Wix sites. Plus, all apps in the App Market have been approved by the Wix team, so you can feel safe using them.
One particularly great tool that comes with Wix is Wix SEO Wiz. This tool offers a strategy and a guide to improving your site's SEO, making it a great option if you are new to site building or SEO.
Please note: Both WordPress and Wix can be integrated with Google Search Console and Google Analytics.
Key Takeaway: WordPress has more plugins and apps, while Wix's are generally of better quality.
Help and Support

There may come a time when you hit a roadblock with creating and running your website. It is sensible to consequently consider what the help and support networks are like on both platforms. A major disadvantage to WordPress is that you are on your own if you have a problem. WordPress has online forums and articles written by other users that might help, but they may not fully answer your query and can lack professional know-how. Because WordPress has so many users, there is likely an answer to your question somewhere, but it will probably take a while to find.
Wix, conversely, has complete user support available. It has an in-house support team that provides direct support for any queries or questions you may have. Plus, they also have useful tutorials and articles to offer further guidance. Wix is fairly simple to use, so you probably will not need much support, but it's great to know a high-quality support network is there should you need it.
Key Takeaway: Wix has much better user support available compared to WordPress.
Design and Customisation
WordPress has a practically limitless number of templates available and has more options regarding customisation tools. There is almost no limit to the extent you can customise a WordPress site. This means it has countless design options and better flexibility but is more technical as a result.
Wix has over 800 templates you can choose from (free with your Wix plan). Plus, these templates are categorised by industry, and Wix provides example content so you get an idea of what your site would look like. Wix's templates are stunning and straightforward to navigate. This may limit more advanced website creators as its design flexibility is geared toward beginners.
Key Takeaway: If you want to set up a professional-looking SEO website easily, Wix's more modest selection of templates should be enough. However, if you are confident in creating a website from scratch, WordPress is arguably the better option.
Mobile Optimisation
Having a website that is optimised for mobile as well as a desktop is critical to any robust SEO strategy. If your website is not mobile-friendly, it will not rank well in Search Engine Results Pages (SERPs). Fortunately, Wix and WordPress both offer this key feature. Wix allows you to edit your mobile website to ensure it is in order. Plus, its templates also create a mobile version, guaranteeing sites will present well on mobiles. Similarly, WordPress lets you use plugins to optimise both mobile view and responsiveness. Both offer great mobile-friendly features, and there is no clear winner in this comparison.
Key Takeaway: Both Wix and WordPress are fantastic for mobile optimisation.
Uptime
Uptime is defined as how long a site is accessible to your audience. Naturally, if your site is down when users visit it, they will go elsewhere, damaging your SEO efforts. Therefore, it is vital that a platform is chosen with a high uptime guarantee and won't let you down. Luckily, both Wix and WordPress have very high guarantees (around 99.9%). Thus, both platforms are excellent in terms of this factor.
Key Takeaway: Both Wix and WordPress have outstanding uptime guarantees.
SSL Support
The security of your site is an important SEO ranking factor. Having a Secure Sockets Layer (SSL) certificate means you have HTTPS in your URL and informs search engines that your site is safe and trustworthy. This can have a positive effect on your rankings. If you take SEO seriously, you must ensure that your chosen platform offers SSL support, and Wix and WordPress both have this.
Key Takeaway: SSL support is offered by Wix and WordPress.
XML Sitemap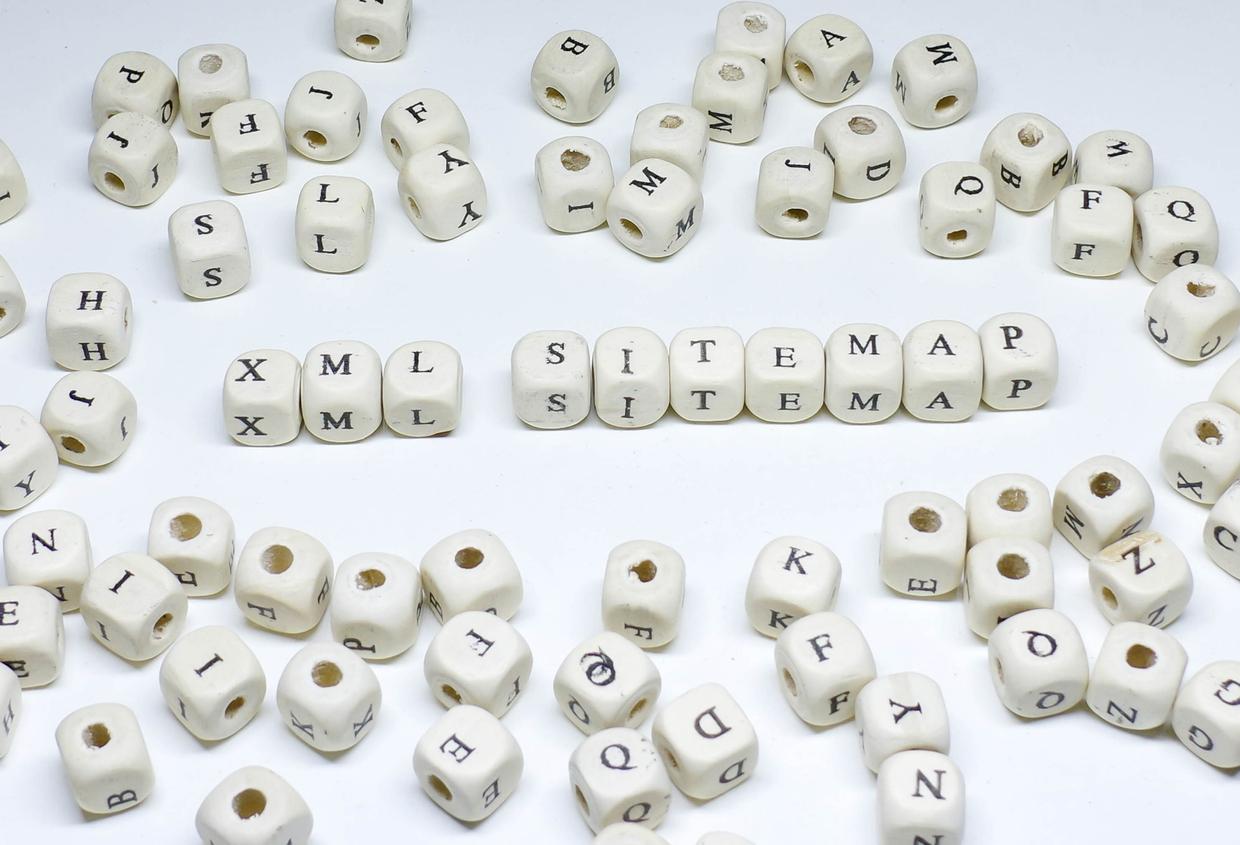 A sitemap makes it easier for search engines to crawl a site and understand its overall structure. It is essentially a blueprint of your website. Submitting a sitemap will assist with your SEO ranking. Wix and WordPress offer a sitemap feature, but the WordPress sitemap is easier to use.
On WordPress, you can create sitemaps by installing a one-click plugin, and then it automatically sends them off to Google. Wix does offer sitemap creation, although it is not as simple as the WordPress alternative. You need to use Google Search Console to manage a sitemap with Wix.
Key Takeaway: Sitemap creation is offered by both platforms. The WordPress sitemap feature is much easier to use and manage.
URL Structure
How your web host makes links for websites is vital as it contributes to SEO. WordPress enjoys an organised and logical link structure. Additionally, a plugin is available that regularly crawls your website, looking for broken links. It informs you if it finds any problems so you can fix them and stop them from negatively affecting your SEO efforts. Another plugin also allows you to organise your URLs better to check that all your pages are SEO-friendly. WordPress offers numerous plugins to help with regulating and improving URL structure.
Wix, however, has a less transparent URL structure. Wix uses a '#' in each URL, making it more difficult for search engines to locate and crawl. This has a detrimental impact on SEO. Consequently, Wix's URL structure is not as well-suited to search engine crawlability compared to WordPress.
Key Takeaway: WordPress has an organised and logical URL structure, whereas Wix's is slightly lacking and less efficient.
E-Commerce
One of the most important questions when comparing Wix against WordPress is: which is better for selling online? Well, WordPress has more advanced e-commerce abilities, although nothing is automatically built-in. You must install a plugin specific to e-commerce before you can begin trading. The most popular and well-known e-commerce WordPress plugin is WooCommerce. This tool can provide virtually everything you need to run an online store. On the downside, WooCommerce is open source, so the money will need to be paid for related WooCommerce costs.
On the other hand, Wix has numerous paid plans, and several of these come with e-commerce entirely built-in already. This gives you all the tools you need to sell products or services online, including secure online payments, the capacity to sell in numerous currencies, and automated sales tax. Wix is ideal if you are just selling a handful of products. However, if you are building a very large e-commerce store, WordPress is a better alternative.
Key Takeaway: Wix is deemed better if you are selling a few products here and there. WordPress is the best option for building a large and complex e-commerce shop.
Blogging
Another factor to consider with web-building tools is their blogging features. Let's begin with WordPress. WordPress is a formidable CMS, meaning that you can create, publish, and organise almost unlimited amounts of blogging content on your website. It includes all the features that Wix does, plus more, such as multi-language functionality and the ability to backdate blog posts. WordPress is almost unbeatable at blogging, although one advantage Wix does have over WordPress is its free media archive.
On the one hand, Wix offers a majority of basic blogging features. For instance, it includes tagging and categories, supports articles, and has an archive of free media such as images and videos. Plus, Wix sites are mobile-responsive, so users can easily view your blog on a mobile device. Wix provides you with all you need to create a blog on your site. However, if you want to champion blogging, it is not the best option. For instance, Wix lacks great functionality with commenting.
Key Takeaway: If you are a passionate blogger, you will prefer WordPress's more extensive blogging features.
Value for Money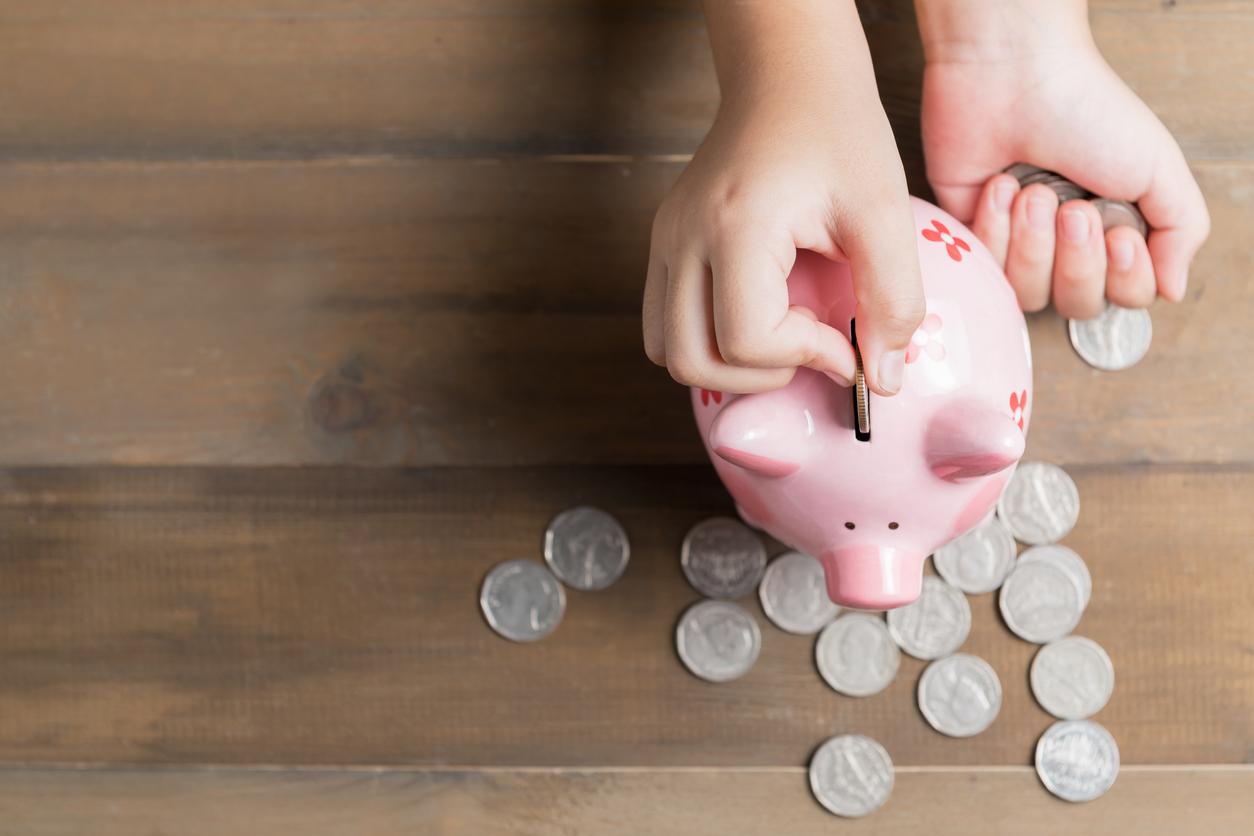 WordPress is an open-source CMS that is free to download and use, although you will need to find and pay for a hosting provider and a custom domain name to get a website live. Similarly, Wix also offers a totally free plan, although it is generally not recommended. Its paid plans offer better value.
WordPress wins this battle in terms of which platform has better value for money. The prices offered by WordPress overall are better value and are easier to budget for compared to Wix.
Key Takeaway: WordPress has better overall value for money.
Maintenance
With WordPress, it is your responsibility to update your own site or, better yet, turn on the automatic updates option. This is key to headache-free maintenance. As for Wix, its updates are undertaken by an in-house team and are automatically sent to your website. This means you do not have to do anything at all, a key advantage if you lack the technical know-how.
Key Takeaway: Wix requires less ongoing maintenance than WordPress.
Which is Better: Wix or WordPress for SEO?
Wix and WordPress are, without question, two of the best web-building tools available. While they have some similarities and differences, both are viable options for creating a website. For instance, Wix is not a CMS and appears very different from WordPress in the back end, but as long as the front end looks great to Google, the platform chosen is irrelevant, as you can get equally strong results. Hence, as long as you get some results, any platform is beneficial to use. You should aim to have the following:
A strong website and page structure
Great page speed
Pages that match what users are looking for in search engines.
Essentially, your success comes down to how you utilise your chosen platform as well as considering which one better fits your needs.
Thus, it can be concluded that these two platforms are pretty evenly matched when choosing an outstanding website-building tool. Both have clear advantages and offer some different features. A general rule of thumb is that the bigger and more complicated a website becomes, the more WordPress is likely to be the best option. However, it is prudent to take the time to consider each platform through our comparisons to ensure you select the one that caters more to your requirements and skills. You could even consider using both by building with Wix and importing creations into WordPress.
Invest in Professional SEO Services
As this article has shown, conducting SEO is a complicated and ongoing process, no matter which platform you use. Having a good ranking on search engines such as Google is key to the success of a website and comes down to your site's SEO. For this reason, many websites enlist professional SEO services to help with their ranking efforts, such as NUOPTIMA.
NUOPTIMA is a full-stack growth agency that specialises in helping websites dominate on Google and floods sites with ready-to-buy customers. We have a successful and decorated history in assisting brands with SEO, and you can see the impressive results we have earned for sites in our ever-growing case studies section. Our professional team are the experts in all things SEO and knows precisely what steps to take to get your website on the first page of Google search results. Book a free discovery call with our team today if you would like expert help with your SEO strategy.
---
FAQ
Is SEO better on Wix or WordPress?
Wix and WordPress both have strong SEO capabilities. The best option depends on how well you use the platform in question and the features you are looking for in a website-building tool.
Is Wix a good platform for SEO?
Wix is a great platform for SEO. Its features let you set up SEO quickly and efficiently.
Why use WordPress over Wix?
WordPress is particularly good for its range of plugins, customisation, and blogging capabilities. WordPress tends to be better suited to larger, more complex sites and for people with some coding knowledge.
References
https://colorlib.com/wp/wordpress-statistics/