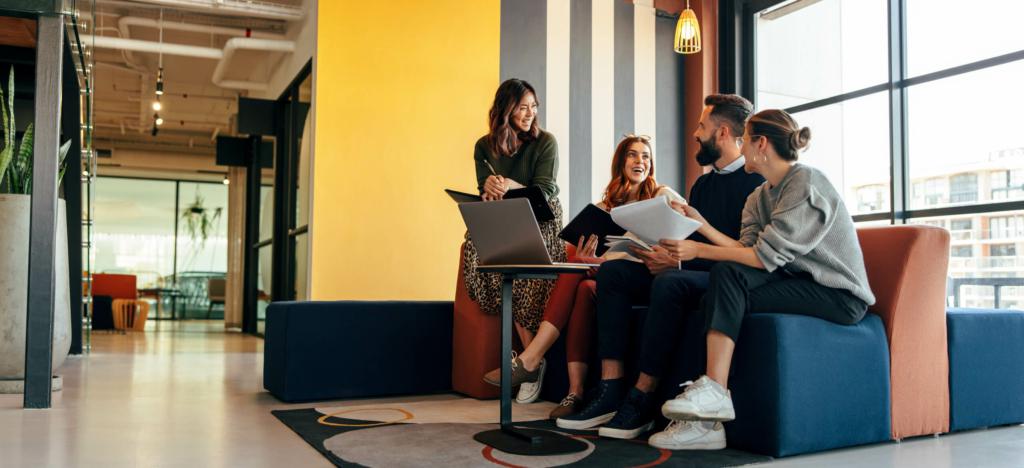 Everything's bigger in Texas, and that includes the potential for Amazon sales! Austin is a hotbed of Amazon marketing expertise, with agencies that can drive your online store to new heights. In this bustling hub of creativity and technology, we've curated a list of the top 15 Amazon agencies that are ready to supercharge your eCommerce endeavors. Each Amazon company in our selection offers a blend of innovative strategies, exceptional Amazon SEO mastery, and a keen understanding of what it takes to ignite higher Amazon purchases. No matter the size of your business or the niche you occupy, these agencies have the skills to transform your online presence and catapult your brand to new levels of success. So, buckle up and join us on this journey as we reveal the crème de la crème of Austin's Amazon marketing mavens, just waiting to work their magic on your store.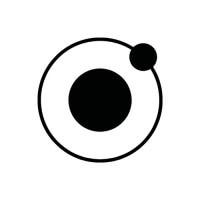 NUOPTIMA
NUOPTIMA – yes, that's us! You've found this page because we're so good at marketing we're able to promote ourselves (that's the sort of people you want in your business).
A bit about us
We're an honest growth agency, and our goal is to drive profit for your business. 
We don't work with everyone. In fact, we actively refuse 50% of all businesses that try to work with us. That's purely based on if we think we can make your campaign a success. We only grow as an agency if we can get you results and you refer us to your friends and family. 
Before you choose an Amazon agency, reach out to our team. We'll objectively tell you what we think, and if it's good, we'll propose a fair price alongside a set of growth expectations and KPIs.
Once you start to work with us, you'll be in regular contact with our team. You'll be provided with extensive data tracking and will see us on regular calls.
Our Amazon capabilities
We can service budgets from $100+ ad spend per day.

Management costs start from $1,000 per month.

We will optimise your Amazon listing to make your conversion rate as high as possible.

We will manage your fulfilment and shipping to ensure you're always in stock.

We will run your advertising campaigns, helping you achieve sales at a low ACOS. 

We will test different advertising campaigns so you can unlock scale.

We will launch your brand in new geographies to access new audiences and markets.

We will optimise your review profile to ensure your 4.5+ stars and trusted by prospective customers.

We will solve seller account and Amazon support issues.

We will launch new ASINS for you profitably so you can hit the ground running.

We will drive off Amazon traffic to boost your seller ranking.
Next steps
Firstly, you should visit our Amazon services page

here

.

Then, you should read through some case studies

here

.

And when you're ready, send us a message or book a call

here

.
Headquarters: New York, USA
Founded: 2020
Specialization:Amazon Management, SEO, PPC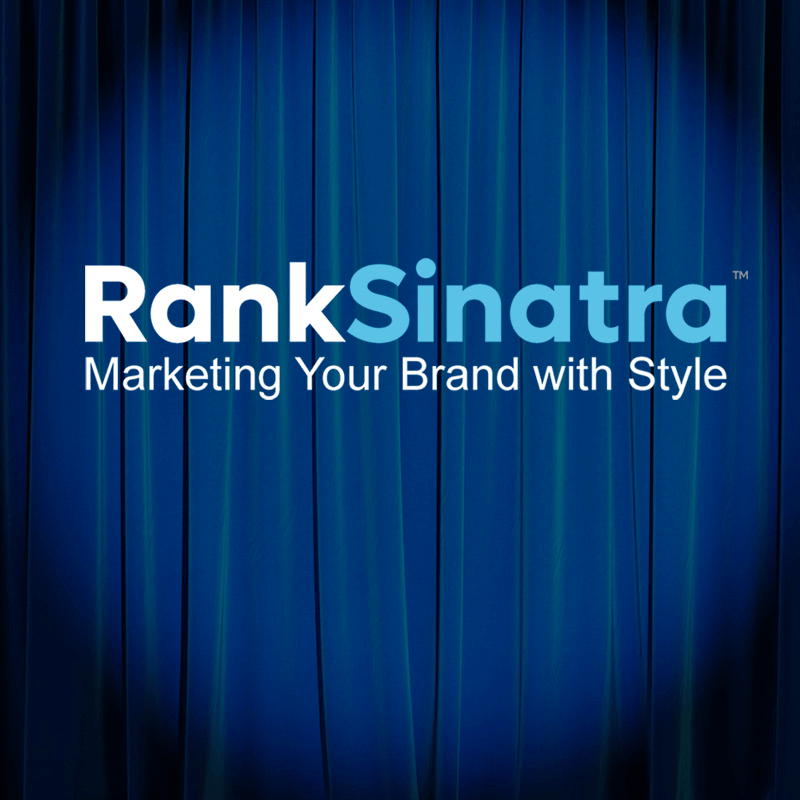 Rank Sinatra SEO
Rank Sinatra SEO is an Austin-based SEO and digital marketing company that specializes in helping businesses increase revenue by attracting more of the most profitable customers. Their primary goal is to create a customized digital marketing plan that will reach the ideal customer base for your business on Google or Amazon. The team is highly trained, talented, and relentless in their pursuit of outshining your competition. They manage multiple major brands on Amazon and have a proven success formula. By understanding your brand and goals, they architect the best strategies to achieve your goals, execute them, and track progress through weekly reviews. Their mission is to generate massive revenue and exposure for your business, and they have the expertise and technology to do it.
Headquarters: Austin, TX
Founded: 2003
Specialization: SEO and digital marketing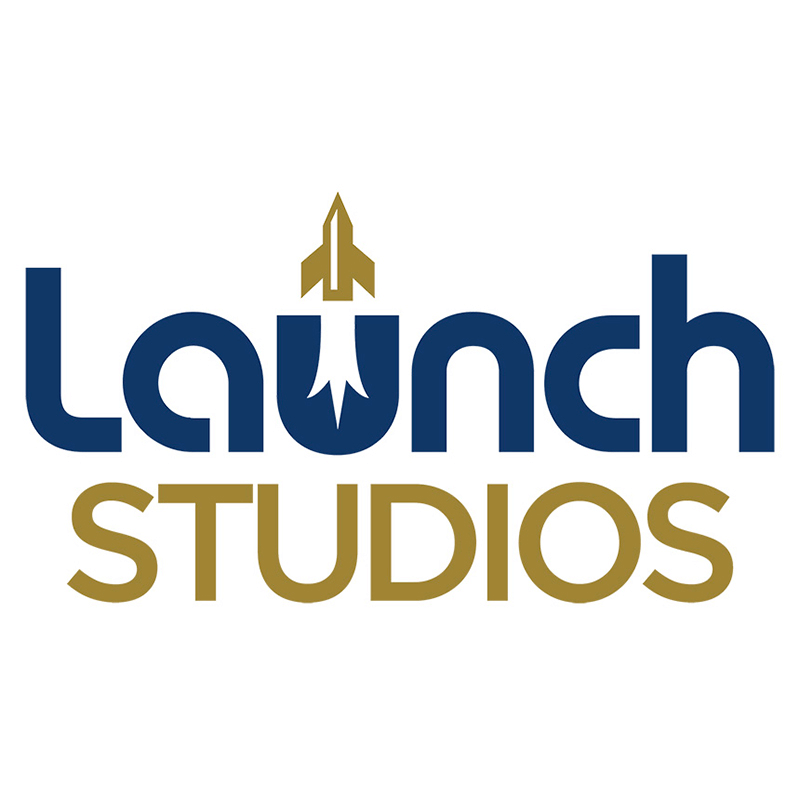 Launch Studios
Launch Studios is a full-service digital marketing agency with over 25 years of experience in eCommerce and digital marketing. They aim to provide targeted digital marketing efforts to help businesses establish a strong online presence and succeed. The agency doesn't rely on magic but instead has a state-of-the-art production studio to create high-quality, memorable content for clients. Launch Studios takes the time to understand clients' businesses and goals, providing a customized plan that fits their specific needs. What sets Launch Studios apart is their integrity and passion for delivering results, making them the best digital agency in Austin, period.
Headquarters: Austin, Texas
Founded: 1997
Specialization: Digital marketing and eCommerce

Coalition Technologies
Coalition Technologies is a top-rated SEO and digital marketing company that specializes in web design, development, PPC advertising, and SEO services. With over 1,000 clients over a 9-year period, the company boasts a 97% client retention rate and a 99% client satisfaction rate. Coalition Technologies has a team of over 100 experts in Los Angeles, Seattle, and globally who are committed to delivering the best web design, development, SEO strategies, and PPC campaigns. The company is fixated on the power of web marketing and the results it generates for individuals and businesses. Coalition Technologies has helped small businesses outperform Fortune 500 companies and helped Fortune 500 companies achieve their most ambitious objectives. 
Headquarters: Los Angeles, California
Founded: 2014
Specialization: Web design, development, PPC advertising, SEO services
SeedX Inc.
SeedX Inc. is a dynamic omni-channel marketing and strategy firm that specializes in helping companies align their marketing and growth objectives across digital and traditional marketing channels. Their innovative, sustainable, and scalable growth solutions can help businesses increase traffic, generate leads, and improve revenue across the customer journey. They employ a holistic approach to marketing that includes technology development and business strategy designed for meaningful and sustainable growth. SeedX's technically-skilled team partners with clients to execute award-winning campaigns across the United States and globally.
Headquarters: Los Angeles, California
Founded: 2016
Specialization: Omni-channel marketing and strategy solutions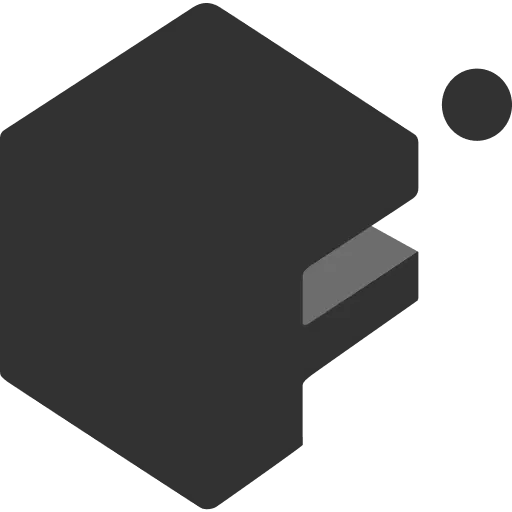 Fahrenheit Marketing
Fahrenheit Marketing is a top-notch digital agency that has been providing exceptional web design, web development, and digital marketing services since 2008 to clients worldwide. Their impressive portfolio includes clients like Gatorade, ALK, TransCore, and many others. With a skilled team of web designers, developers, marketing strategists, content creators, and marketing automation experts, Fahrenheit offers world-class services that stand out from the competition. As a proud partner of BigCommerce, they provide conversion-centric solutions to their clients through ongoing analysis, A/B testing, and e-campaigns. Fahrenheit Marketing has earned a reputation as a trusted name in design, development, and marketing consulting, serving both enterprise-level clients and local businesses seeking to enhance their brand's profile and reach.
Headquarters: Austin, TX
Founded: 2008
Specialization: Web design, web development, and digital marketing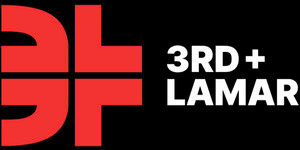 3rd + Lamar
3rd + Lamar is a unique marketing company that combines the capabilities of a production house and the rigor of an ad agency. The team of filmmakers, ad strategists, marketers, editors, and copywriters aim to create and leverage rich stories that elevate brands. With a mission to produce the best work of their lives with good people and give back along the way, 3rd + Lamar helps companies tell their stories to drive real-world results. The company was founded in December 2019 by former colleagues who shared the ambition to redefine what a production company and ad agency should look like. With a vision to foster a culture conducive to doing their best work, 3rd + Lamar constantly expands their understanding of ad platform nuances and distribution channels to maximize performance.
Headquarter: Austin, TX
Founded: 2019
Specialization: production house and ad agency services for content creation and marketing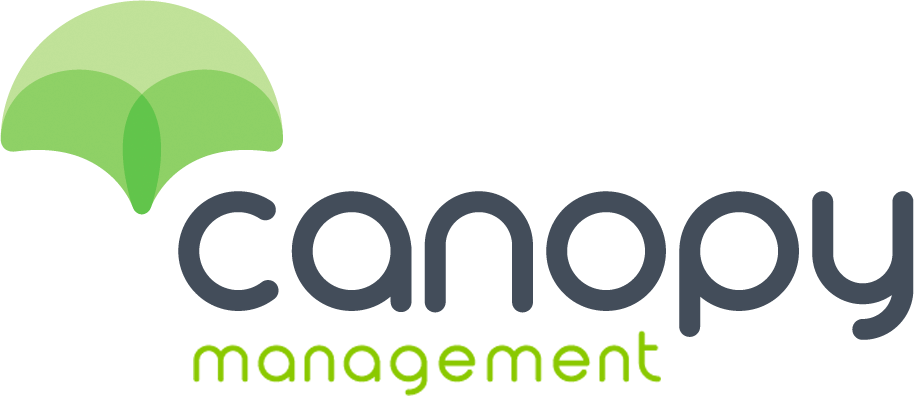 CANOPY Management
CANOPY Management is a leading full-service brand management agency for Amazon sellers. With a focus on helping businesses scale, gain market share, and become "Category Kings & Queens," CANOPY offers strategic growth planning, listing optimization, full-service advertising management, white-glove customer service, demand-side platform management, organic ranking services, review aggregation, and full-service brand management. Their team of experienced account managers and award-winning listing optimization team help structure clear sales and growth goals, build a comprehensive marketing strategy, and optimize listings for maximum conversion. CANOPY's world-class optimization process balances the science of Amazon SEO with the art of writing conversion-driving copy to create expertly crafted listings that rank and convert.
Headquarters: Austin, Texas, United States
Year Founded: 2018
Specialization: Full-service brand management for Amazon sellers

H Street Digital LLC
H Street Digital LLC is a boutique digital advertising agency with a focus on direct-to-consumer companies. Their specialization in new customer acquisition allows them to provide exceptional results for various industries, including fintech, software-as-a-service, Web 3, and e-commerce. The company has created a framework to accelerate growth in just three steps. They start with a consultation to determine acquisition strategies and optimize assets. Next, they create a 4-week test campaign to identify acquisition hotspots and relevant optimization levers. Finally, they rapidly expand user acquisition efforts through rationalized investment to achieve significant growth. H Street Digital LLC's expertise and unique approach to digital advertising have helped numerous businesses achieve their growth goals.
Headquarters: Austin, TX
Founded: 2017
Specialization: Digital advertising agency for direct-to-consumer companies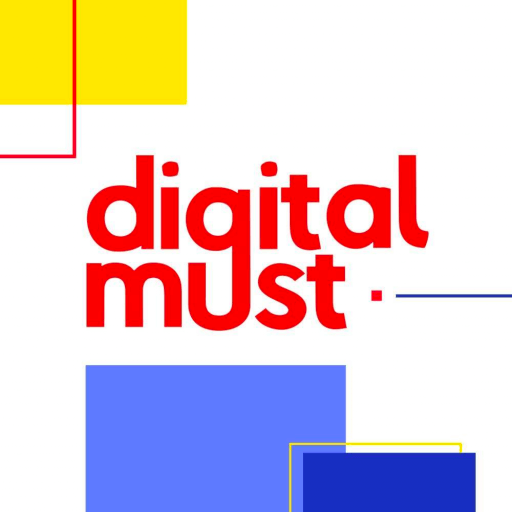 DigitalMust
DigitalMust is a performance-driven digital marketing agency that specializes in transforming startups into recognizable businesses and helping established companies expand and attract new investments. With a personalized approach to the digital sphere, the agency boosts marketing efficiency and increases sales through its expertise in marketing, SEO, SMM, promotion, analytics, and consultancy. DigitalMust has established principles and values that inspire its team to achieve new successes and regularly shares its knowledge and experience through informative lectures. The agency's mission includes analyzing marketing strategies, building dream teams, and helping clients convey their values, find like-minded partners and employees, and develop their businesses.
Headquarters: Austin, Texas
Founded: 2014
Specialization: Performance-based digital marketing solutions

Adspace
ADSPACE® is a leading full-service digital marketing agency committed to helping businesses grow and achieve their goals. Our team of highly qualified marketing experts has decades of experience in designing and implementing innovative, data-driven digital marketing growth strategies. We have helped companies of all sizes, industries and revenue models launch, scale, and grow their businesses by delivering custom, performance-focused growth marketing solutions. Our services include web design, search engine optimization (SEO), pay-per-click advertising (PPC), social media marketing, and conversion optimization. At ADSPACE®, we are dedicated to helping emerging and established brands achieve their full potential by providing effective and comprehensive digital marketing solutions.
Headquarters: Austin, TX
Founded: 2016
Specialization: Full-service digital marketing agency

Fancy Awesome
Fancy Awesome is a premier ecommerce digital marketing agency that specializes in driving growth and sales for its clients. With a focus on data-driven marketing strategies and a deep understanding of PPC, SEO, email marketing, UX design, web and app development, and Amazon strategy, the agency is equipped to take any brand from stagnation to stellar sales. With over 17 years of experience, Fancy Awesome provides 100% bespoke strategies to transform the growth trajectory of their clients' brands, ultimately leading to increased profits. The agency's impressive statistics, including over $30M in conversions, 25k+ ad campaigns, and 150+ satisfied clients, demonstrate their ability to deliver results for businesses of all sizes. With a team of experts specializing in different aspects of Amazon, Fancy Awesome is a dynamic agency that can help with everything from understocking to last-minute strategy changes. Their extensive expertise and knowledge of Amazon's best practices allow them to provide valuable solutions for their clients.
Headquarters: Austin, TX
Founded: 2015
Specialization: E-commerce digital marketing, PPC, SEO, email marketing, UX design, web and app development, and Amazon strategy

Vulcan Advertising
Vulcan Advertising is an Austin-based digital marketing agency that offers a comprehensive suite of done-for-you digital marketing solutions. The company has come a long way since its early days as a home garage business to being recognized as one of the best digital marketing agencies in Austin. With a focus on building long-term relationships between businesses and prospects, Vulcan has helped over 500 local businesses establish a strong online presence, improve brand recognition, and engage their target audience effectively. The company's foundation-first approach has helped clients achieve better results and meaningful growth for their business. Vulcan's innovative and passionate team of expert marketers takes a hands-on approach to ensure their clients' success, providing a dedicated success manager to help businesses get the most out of their advertising campaigns.
Headquarters: Austin, Texas
Founded: 2014
Specialization: Digital marketing solutions

Advice Interactive Group
Established in 2009, Advice Interactive Group is a client-focused digital marketing agency that specializes in helping local businesses achieve greater online visibility. The company was founded by three leaders from Blockbuster, Inc., All My Sons Moving, and Dex Media, who saw a major opportunity in the marketplace for a results-driven digital marketing agency. Over the years, Advice Interactive Group has worked hard to become one of the best Amazon marketing companies in Austin, constantly striving to improve its services and help businesses overcome any obstacles that come their way. With a dedicated team and a strong focus on client success, the company has built a reputation for providing innovative solutions that drive growth and increase online visibility.
Headquarters: Allen, Texas
Founded: 2009
Specialization: Local business digital marketing

Forty4 Design
Forty4 Design is a leading website design and marketing agency in Hutto, providing businesses with transformative growth and success through SEO, PPC, web design, and marketing. They specialize in creating beautiful, user-friendly websites that generate business and conversions every time. With a team of experienced designers, developers, and digital marketers, they collaborate to craft custom websites tailored to each client's unique needs and goals. Forty4 Design believes in the power of a solid online presence, increasing sales, and building a community, and they have the expertise and experience to achieve these goals. They also offer precision-targeted PPC advertising campaigns that deliver real, measurable results, leaving generic ads in the dust.
Headquarters: Hutto, Texas
Founded: 2014
Specialization: Website design and marketing
Conclusion:
To sum up, choosing the right Amazon agency in Austin can make a significant impact on the success of your e-commerce business. Among the top 15 agencies, NUOPTIMA stands out with their proven track record of delivering excellent results. Their innovative approach and expertise make them a top choice for sellers looking to take their Amazon business to the next level. If you're looking to achieve success on Amazon, partnering with NUOPTIMA could be the game-changing decision you need.