In the fast-paced sphere of B2B SaaS, SEO is a critical component in amplifying your digital impact. The right SEO agency can be a game-changer, ensuring your online visibility resonates with your target audience. In this exploration, we delve into the realm of B2B SaaS SEO agencies, shedding light on their distinct methodologies, skills, and triumphant narratives. Whether you're a budding enterprise seeking to leave a virtual footprint or a seasoned player aiming to sustain your competitive edge, these organisations offer SEO solutions to navigate your path to digital triumph.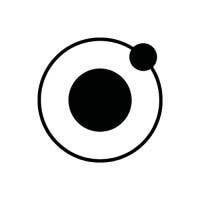 NUOPTIMA
Welcome to NUOPTIMA, the growth agency that's redefining the SEO landscape. We're a collective of seasoned professionals united by a common goal – to fuel your business with qualified traffic and profit within a specified or client-allotted budget.
Our team, boasting 15+ years of SEO experience, has successfully executed 300+ SEO projects. Our portfolio is diverse, ranging from local service providers to public companies across both B2C and B2B sectors. We've propelled brands to 7 figures in sales and surpassed B2B SQL quotas. Some of our many proficiencies include:
Comprehensive SEO (technical SEO, content writing and creation, backlink building)

eCommerce email marketing

SEO for eCommerce platforms (B2B & B2C) 

Amazon marketing

PPC
This diverse skill set, coupled with our competitive pricing starting from $1,000 per month, makes us a one-stop full-stack solution for all your SEO needs.
At NUOPTIMA, we're selective about our collaborations because we're committed to ensuring the success of your campaign. Furthermore, we understand that choosing an SEO agency is a significant decision. That's why we encourage you to have a conversation with our team before making your choice. We'll provide an honest assessment of what we can achieve for you. If we're a good fit, we'll propose a fair price and outline clear growth expectations and KPIs.
Once we embark on this journey together, you'll be in regular contact with our team. We're committed to transparency and communication, so you'll receive extensive data tracking and regular updates.
As a highly rated B2B SaaS SEO agency, we have been recognised with numerous awards for our work, including the Best B2B SEO Campaign 2022 at the UK Search Awards. Click here to learn more about what specific services we offer to B2B SaaS companies, and when you feel ready, book a call with our dedicated team to embark on your journey towards online success.
Headquarters:

London, UK

Founded:

2020

Email Address:

[email protected]

 

Website:

www.nuoptima.com

 

Phone Number:

N/A

Address:

1 Beauchamp Court, 10 Victors Way, Barnet, London, EN5 5TZ, UK

Specialisation:

SEO, Backlink Building, B2B, B2C, SaaS, Content Writing and Creation, PPC, eCommerce Email Marketing, SEO for eCommerce Platforms, Amazon Marketing, Google Ads, LinkedIn Ads.

Clients:

Microminder, Quolum, Bonnet, FUL, Eden Data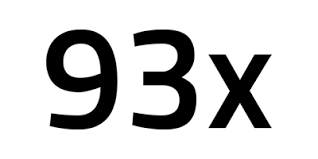 93x
93x is a digital agency based in London that exclusively serves B2B technology and SaaS companies. As part of the larger 93digital group, the team of around 35 specialists concentrates on delivering SEO and PPC tactics that generate quality leads, revenue, and pipeline.
93x was established to cater to B2B tech and SaaS clients who were seeking a more specialised service than what generic, consumer-focused agencies could provide. Their work encompasses inbound and performance marketing, SEO and digital strategy, user experience (UX) and design, and WordPress development.
In addition, 93x runs a community for B2B tech marketers called FINITE, which provides resources such as a Slack community, a podcast, events, webinars, and content for its members.
93x's SEO plan is data-driven, looking at keywords that closely align with their clients' offerings and deploying a comprehensive approach to bring further conversions throughout the B2B sales funnel. They also offer real-time keyword rank tracking and SEO audits to assess website performance and reveal opportunities for growth.
Headquarters:

London, UK

Founded:

2019

Email Address:

Undisclosed

Website:

https://www.93x.agency/

Phone Number:

Undisclosed

Address:

60 Grays Inn Rd, Holborn, London, WC1X 8AQ, UK

Specialisation:

B2B SEO and PPC Strategies for Technology and SaaS

Clients:

Learnosity, Autovista Group, Uniphore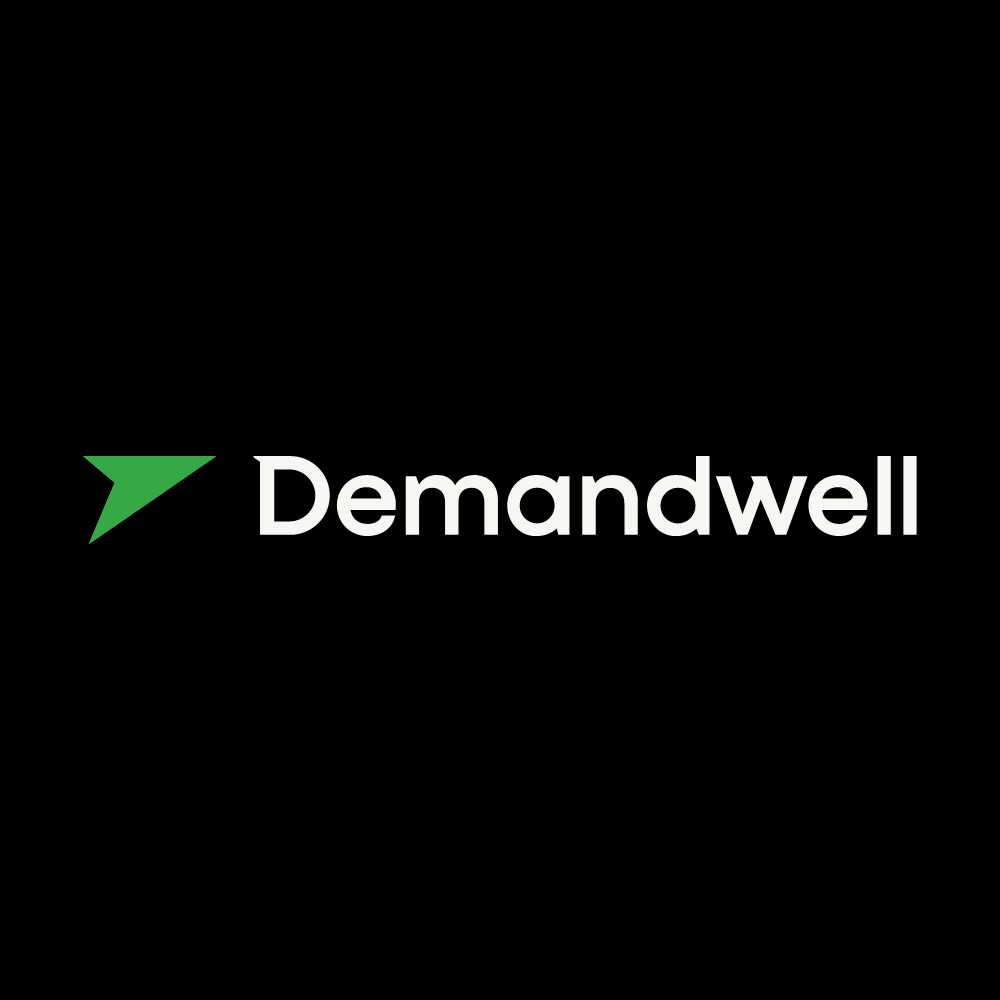 Demandwell
A platform designed to assist B2B SaaS companies in enhancing their SEO and content strategies is Demandwell. Their mission is to transform organic search into a consistent revenue source. They offer a variety of tools and techniques to help marketers achieve their goals.
One of Demandwell's key offerings is the PACE method (Plan, Attract, Convert, Evaluate), a process designed to help develop sustainable, SEO-friendly tactics. They also provide software for keyword prioritisation, content outline optimisation, and draft cross-checking.
Additionally, Demandwell offers consulting services to help professionals create and analyse effective SEO techniques, such as custom keyword research, and health audits.
Demandwell's platform offers dynamic reporting for deeper insights, allowing companies to learn from past performance and make necessary adjustments. Their SEO automation software aids in the development of scalable initiatives.
Headquarters:

Indianapolis, IN, USA

Founded:

2019

Email Address: [email protected]
Website:

https://www.demandwell.com/

Phone Number:

(317) 660-5437

Address:

830 Massachusetts Avenue, Suite 1500, Floor 3, Indianapolis, IN 46204, USA

Specialisation:

SEO and Content Strategy for B2B SaaS 

Clients:

Lessonly, Ordoro, Postal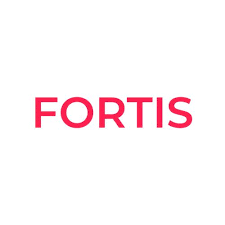 Fortis Agency
This organisation primarily serves B2B SaaS startups from the US and EU. Fortis Agency's main service is crafting data-informed, engaging blog posts to improve clients' search engine rankings and organic traffic. Their methodology involves understanding the specific industry and target audience, strategic planning, and content creation.
Over the years, Fortis has refined its operations and production workflows, enabling them to meet the client's needs and convert blog visitors into paying subscribers. Challenges with rapid scaling led to a reevaluation of their processes, principles, and goals, resulting in system improvements, hiring process enhancements, and a rebuilt link building and outreach promotion department.
Today, Fortis has evolved from a purely SEO company into a content marketing agency that uses SEO to promote written materials. They've systematised their department, using Lean & Agile approaches to improve their writing processes and implementing the 80/20 principle to detect areas for improvement.
Headquarters:

Pula, Croatia

Founded:

2007

Email Address: [email protected]
Website:

https://www.fortis.agency/

Phone Number:

Undisclosed

Address:

Vitasovićeva 36, 52100 Pula, Croatia

Specialisation:

SEO & Content Marketing for B2B SaaS 

Clients:

MyWorkDrive, Solvusoft, Daxima

Kalungi
Kalungi is a full-stack agency that caters exclusively to B2B SaaS organisations. Their mission is to assist them in building a sustainable marketing function that matures with the business. They offer a broad range of services, including strategic and tactical marketing leadership and team support.
Kalungi's unique model is designed to provide an entire advertising function under one roof, eliminating the need for multiple separate firms. This model is particularly beneficial for funded B2B software companies with paying customers who are looking to expand. Additionally, Kalungi offers a bespoke pay-for-performance model, using quarterly objectives and key results (OKRs) to measure performance.
Furthermore, Kalungi is known for its commitment to accountability. They use dynamic reporting for deeper insights, allowing brands to learn from past performance and adjust their plans accordingly.
Headquarters:

Seattle, WA, USA

Founded:

2018

Email Address: [email protected]
Website:

https://www.kalungi.com/

Phone Number:

(650) 666-6408

Address:

1000 2nd Ave, STE 2500, Seattle, WA 98104, USA

Specialisation:

B2B SaaS Marketing Services

Clients:

BP Logix, Performio, Acumatica

RevenueZen
Providing SEO services specifically designed for B2B SaaS companies, RevenueZen's primary objective is to boost the annual recurring revenue (ARR) of software organisations by driving more qualified demos. To achieve this, they employ SEO and content strategies that are not only effective but also approved by Google. These are customised to align with the specific growth stage, current performance, and business objectives of everyone they work with.
The services offered by RevenueZen are diverse and comprehensive. They include technical content writing, which focuses on creating engaging landing pages and high-quality blogs. They also offer link building aimed at enhancing a customer's domain authority by obtaining high-quality, industry-specific links. In addition, they provide on-page SEO that optimise user-interactive elements, thereby improving visibility and engagement.
RevenueZen's methodology begins with an analysis of the company's current situation, followed by efforts to enhance online visibility, expand reach, validate plans, and refine their approach. 
Headquarters:

Portland, OR, USA

Founded:

2017

Email Address:

Undisclosed

Website:

https://revenuezen.com/

Phone Number:

(650) 409-6294

Address:

4039 N Mississippi Ave, Ste 308, Portland, OR 97227, USA

Specialisation:

B2B SaaS Marketing Services

Clients:

Wonderschool, Zapproved, Bloomfire

Minuttia
Minuttia is a firm that provides content marketing and SEO, with a primary focus on B2B SaaS brands. Their work encompasses content creation, strategy, and audit, with an emphasis on making it thorough and strategically linked. Their SEO services are designed to secure high domain rating (DR) backlinks that are relevant to the client's industry.
They also offer design work. These are aimed at ensuring blogs are future-proof, meaning that the design and information architecture of the blogs can be built upon for years without becoming outdated.
Minuttia operates under a transparent management style with a commitment to continuous growth and adaptation. This is reflective of the dynamic nature of the SEO landscape, particularly the ever-changing Google algorithm. The company's ability to adapt and evolve in response to these changes is a key aspect of their operations.
Headquarters:

Tallinn, Estonia

Founded:

2020

Email Address: [email protected]
Website:

https://minuttia.com/

Phone Number:

Undisclosed

Address:

Undisclosed

Specialisation:

Content Marketing and SEO for B2B SaaS

Clients:

Respona, LearnWorlds, SwagDrop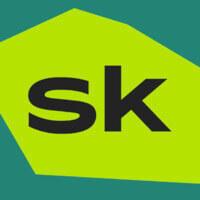 Skale
This agency has a unique focus on B2B businesses. Skale's team, enriched with SaaS industry experience, prioritises KPIs such as SQLs, new monthly recurring revenue (MRR), and qualified signups. 
Skale's services encompass content creation, backlink outreach, and comprehensive SEO strategy development. They provide detailed monthly reports illustrating the impact of their work on a client's SEO performance. Skale emphasises topical relevance in SEO, securing high-quality, relevant links to improve results. They offer full implementation, handling the complete upload and implementation of the SEO plan. 
Skale is also committed to environmental initiatives, planting trees, and supporting clean energy projects for every employee. Their approach is designed to deliver results within three months, balancing short-term wins with long-term growth. 
Headquarters:

Barcelona, Spain

Founded:

2020

Email Address:

Undisclosed

Website:

https://skale.so/

Phone Number:

Undisclosed

Address:

Undisclosed

Specialisation:

B2B SEO Services, Content Creation, Backlink Outreach, and SEO Strategy.

Clients:

Moonpay, Perkbox, Holded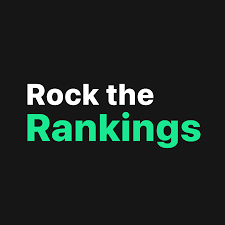 Rock The Rankings
Rock The Rankings is an SEO agency that specifically caters to SaaS brands. They aim to build a customer acquisition engine for their clients through SEO, with a focus on accelerating demos, signups, and MRR growth. They offer a three-step process called the "Grow Faster Framework", which includes content audit, research, and link building.
It prides itself on delivering quick results, aiming to complete a standard 12-month's worth of retainer work in just 12 weeks. They craft a revenue-focused SEO content strategy that aligns with the business and revenue goals of their clients, producing high-quality work that ranks well on Google and optimising it for maximum rankings and conversion performance.
Rock The Rankings also offers SEO management and consulting, and link building and digital promotion. They have a proven track record of helping SaaS companies increase their SQLs and drive MRR increases using their SEO framework.
Headquarters:

Undisclosed

Founded:

2020

Email Address: [email protected]
Website:

https://www.rocktherankings.com/

Phone Number:

(412) 564-4660

Address:

Undisclosed

Specialisation:

SEO and Content Marketing for SaaS Companies

Clients:

Bizzabo, Toast, HomeGauge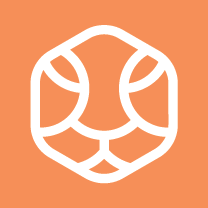 Simple Tiger
Headquartered in Sarasota, SimpleTiger mainly caters to B2B SaaS businesses. They offer a range of services, including technical SEO, link building, content, and PPC advertising. Their approach is to customise their work to the specific needs of each client, with the aim of quickly scaling them. They use a combination of principles, proprietary AI technology, and their own proven playbook of tactics to achieve this.
The team at SimpleTiger is distributed across the US, allowing them to serve businesses anywhere. It includes specialists in SEO, content production, and paid advertising. SimpleTiger's clients range from seed-funded startups to public and enterprise companies. They have helped hundreds of SaaS brands scale their organic presence, grow their MRR, and dominate their search market. 
SimpleTiger's methodology is rooted in a deep understanding of the SaaS industry and its unique challenges. They leverage this knowledge to create tailored SEO strategies that align with the customer's objectives.
Headquarters:

Sarasota, FL, USA

Founded:

2006

Email Address: [email protected]
Website:

https://www.simpletiger.com/

Phone Number:

(941) 893-4118

Address:

677 N Washington Blvd, Sarasota, FL 34236, USA

Specialisation:

SEO, Content Marketing, Link Building, Paid Search, Paid Social for B2B SaaS Companies

Clients:

Totango, Bitly, Bidsketch
SERPninja
An agency that primarily focuses on link building is SERPninja. They offer a variety of services, including niche edits, guest posts, local citations, and social signals. The company emphasises the importance of organic growth and aims to provide SEO strategies that are effective and relevant. They cater to SEO agencies and consultants, offering a streamlined process for link building. 
SERPninja also provides a platform for clients to review and approve their orders, ensuring satisfaction. They offer a seven-day refund policy for unsatisfied customers. They also provide a cost savings calculator on their website to help potential clients understand the value of their services. 
For SaaS companies, SERPninja offers specialised SEO work, recognising the unique challenges these businesses face in improving online visibility and generating sales-qualified leads. They create robust SEO plans for these organisations and offer expertise to help them achieve their goals.
Headquarters:

Undisclosed

Founded:

Undisclosed

Email Address: [email protected]
Website:

https://serpninja.io/

Phone Number:

Undisclosed

Address:

Undisclosed

Specialisation:

SEO, Link Building

Clients:

Builder Society, LCT, BHW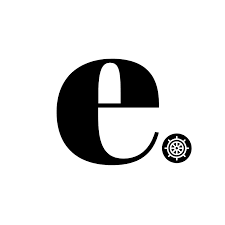 Embarque
Embarque aims to improve the visibility of SaaS businesses in search engine results pages (SERPs) and increase web traffic and conversions. Embarque's work includes deep keyword research, outreach tactics for backlinks, and overall SEO management. They also provide dedicated SEO writers to handle the content creation process for SaaS firms.
They have worked with "hypergrowth" SaaS startups such as Mailjet, Buy Me A Coffee, Flick, and VEED. Their approach involves using professional tools like Ahrefs and Frase to conduct keyword research, identify valuable long-tail keywords, and create long-term plans.
In addition to SEO, Embarque also offers content marketing. They provide a project manager for each client to help with SEO strategy. They have a range of flexible packages that scale with budget.
Embarque's services are designed to help SaaS companies become more discoverable and increase their monthly subscriptions. They aim to help them win big in the digital marketplace while allowing them to focus on other revenue-generating tasks.
Headquarters:

Geneva, Switzerland

Founded:

2020

Email Address: [email protected]
Website:

https://www.embarque.io/

Phone Number:

07464 397937

Address:

13 rue Hoffmann, Geneva, Switzerland

Specialisation:

Content Marketing Services, SEO Services for SaaS Companies

Clients:

VEED, Mailjet, Buy Me A Coffee, Flick

First Page Sage
First Page Sage offers SEO and thought leadership content marketing services. It was founded by Evan Bailyn, an early pioneer of SEO and a bestselling author on the subject.
The company's primary service involves creating weekly, high-quality content to establish its clients as thought leaders in their respective fields. They also focus on delivering top organic rankings on Google, attracting valuable links to build a website's Google Trust, and achieving a clear return on investment (ROI) through conversion optimisation and analytics. 
First Page Sage's stance is based on over 15 years of studying Google's algorithm and the patterns of effective information. Their website is among the most-visited agency sites on the Internet due to their acclaimed archive of original research. First Page Sage has a strong interest in B2B SaaS companies, helping them to increase their online visibility.
Headquarters:

San Francisco, CA, USA

Founded:

2009

Email Address:

Undisclosed

Website:

https://firstpagesage.com/

Phone Number:

(855) 888-7243

Address:

2155 Union St., San Francisco, CA 10023, USA

Specialisation:

SEO and Thought Leadership Marketing for B2B SaaS Companies

Clients:

SoFi, Rio Tinto, Logitech

Flying Cat Marketing
Flying Cat Marketing primarily serves B2B SaaS companies. Its services encompass SEO and content, with a team of specialists dedicated to developing and implementing strategies tailored to their clients' needs. Their approach is a blend of data-driven SEO tactics and customer-centric insights, which allows them to create content that directly addresses growth challenges.
One of the distinguishing features of Flying Cat Marketing is its commitment to diversity and inclusivity. It is Latina-owned, and women make up three-quarters of its leadership team. The employees represent 15 different countries, bringing a broad range of skills and experiences to the table. This diversity enables Flying Cat Marketing to navigate the competitive digital marketing landscape effectively and deliver results for their clients. 
Headquarters:

Barcelona, Spain

Founded:

2020

Email Address: [email protected]
Website:

https://flyingcatmarketing.com/

Phone Number:

+34 722 73 30 19

Address:

C/ Vilafranca 7, Barcelona, Spain

Specialisation:

SEO and Content Marketing for B2B SaaS Companies

Clients:

ActiveCampaign, Mixmax, Jetstream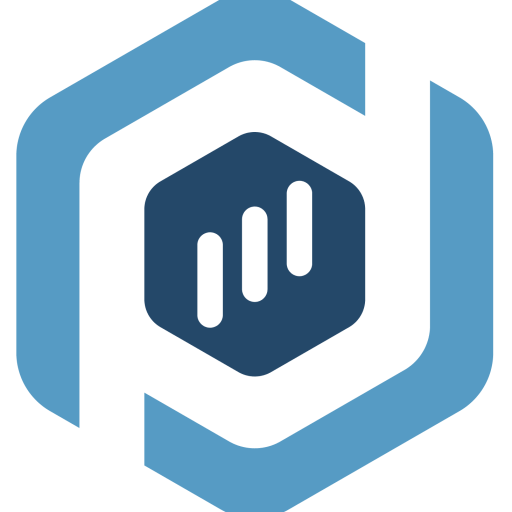 Outpace SEO
An Oklahoma-based firm, Outpace SEO has been operating for several years. The team is composed of computer scientists and business professionals with an average experience of 10+ years. They use their understanding of search engine algorithms to consider metrics that matter the most. 
Their SEO technique is technical, running experiments and testing different variables to adapt to ever-changing algorithms. This allows them to keep their clients' websites up-to-date with the latest tactics and best practices. 
Outpace SEO offers custom packages tailored to individual firms, using a data-driven methodology to formulate plans. They serve a range of organisations, from startups to Fortune 500 companies, and have been ranked first among 142 SEO brands in Oklahoma. They have a focus on long-term results, aiming to not only get their clients to the top of search pages but to keep them there. Their services include on-page SEO, audits, keyword research, conversion optimisation, and more. They also offer analytics and tracking, including user behaviour analysis and UX optimisation.
Headquarters:

Oklahoma City, OK, USA

Founded:

2020

Email Address: [email protected]
Website:

https://outpaceseo.com/

Phone Number:

(405) 544-0208

Address:

3000 Sunset Ln, Oklahoma City, OK 73120, USA

Specialisation:

SEO services for SaaS Companies

Clients:

Undisclosed
Final Thoughts
In conclusion, the world of B2B SaaS SEO is a dynamic and ever-evolving field. Those operating in this space are diverse, each bringing a unique blend of expertise, strategy, and innovation to their clients. They are dedicated to helping businesses navigate the complexities of the digital landscape, enhancing online visibility, and driving growth. As the digital world continues to evolve at a rapid pace, these agencies are well-positioned to adapt, ensuring their customers remain at the forefront of their respective markets.