Enjoy this article by NUOPTIMA and book a free strategy call if you would like professional help with your SEO efforts.

Key Points
Technical SEO involves site and server practices to help with search crawling, indexing, and improving site usability. It helps crawlers find and understand your web pages and can greatly affect your rankings.
Key components of technical SEO include robots.txt, site speed, structured data, and mobile optimisation.
Content SEO focuses on the content that Googlebot and users can see and involves creating high-quality and relevant content on your site to help it rank better in SERPs. It can help to improve website visibility and garner better trust with your target audience.
Key factors of content SEO include keyword usage, creating high-quality and relevant content, page layout, hyperlinks, and anchor text.
When choosing between technical SEO and content SEO, consider whether your site needs more work on the technical or content side by analysing data and reports, such as on Google Search Console.
NUOPTIMA is a professional SEO agency that can help you dominate search results and gain new customers. Book a discovery call with our reputable team today to discuss which SEO strategies are best for your business.
Search engine optimisation — or SEO — is imperative for any brand wanting to improve both the quality and quantity of web traffic to its site from search engines. However, there is no one-size-fits-all strategy for implementing SEO. There are different forms of SEO, including technical SEO and content SEO, and these require different skills and approaches. It is important that you establish which strategy is best for your business.
This article explains these two SEO strategies, details some of their key components, and offers tips on choosing the best approach for your business so you can confidently embark on your SEO strategy.
Main Features of Technical SEO and Content SEO
Technical SEO
Content SEO
Robots.txtXML SitemapSite SpeedBroken LinksStructured DataCanonicalsMobile Speed and OptimisationSecure Sockets LayerImage Optimisation and Alt Text
KeywordsMeta Titles and Meta DescriptionsCreating High-Quality ContentPage LayoutEarning LinksSocial Media ContentHyperlinks and Anchor Text
What is Technical SEO?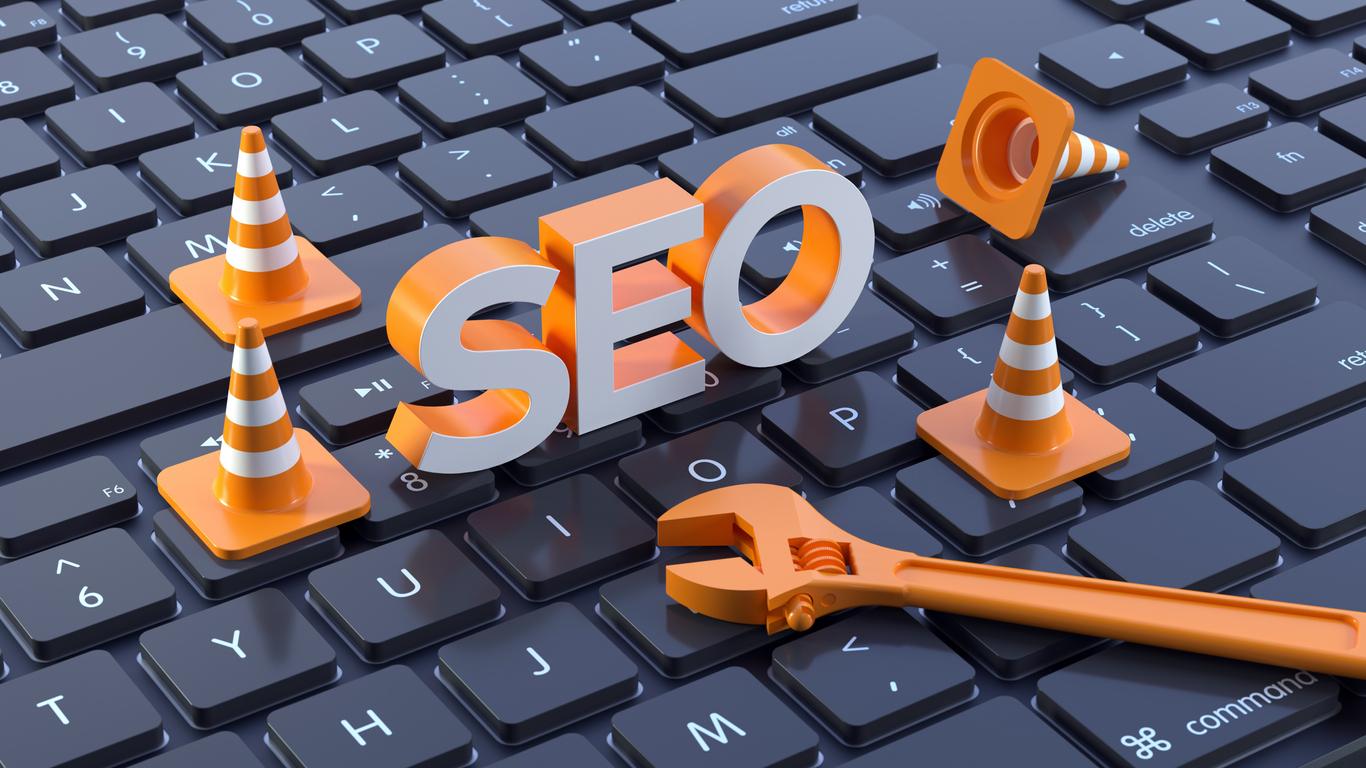 Technical SEO is an approach that involves site and server practices to assist with search crawling, indexing, and improving site usability. It essentially helps Googlebot find and comprehend your pages. Technical SEO is generally code-based and, therefore, may require the help of a professional web developer. This approach is key to ensuring that a website functions efficiently and can be understood and displayed by web crawlers on Search Engine Results Pages (SERPs). Simply, technical SEO involves 'behind-the-scenes' work on a website.
If you want to see what is included in a NUOPTIMA technical SEO audit, browse our checklist here.
Why is Technical SEO Important?
Technical SEO is an important approach because it can result in a big effect on your rankings. It can even assist your ability to get your website initially indexed. Here are a few reasons for implementing technical SEO on a site:
Technical SEO can conserve your crawl budget. Site crawlers will only crawl a given number of pages on your site per day, so by optimising technical SEO components, Googlebot will not waste its budget struggling to access certain parts of your site.
By implementing technical SEO, your website can be much easier to find and index, positively affecting the overall user experience.
Technical SEO is vital as search engines often reward sites that follow their requirements, so by ensuring your site is built and organised appropriately with best practices, your site is more likely to rank higher.
Key Components of Technical SEO
There are various factors that contribute to technical SEO work. Here are some key tech SEO components:
Robots.txt: This file informs search engine crawlers of what pages they can and cannot crawl on your site. It allows you some control over what you communicate to search engines and acts as a map for Googlebot. For instance, you can disallow duplicate and low-value pages to preserve your crawl budget and ensure search engines do not waste time navigating unimportant pages. This can result in assisting your ranking.
XML Sitemap: This provides a path to each page on a site and is used by search engines to locate pages and determine how regularly they should crawl a site. This can speed up the indexing process. Pages that you want to come up in search results should be included in an XML sitemap. Sitemaps are essentially blueprints for crawlers.
Site Speed: The speed of your site is critical. If your site is slow to load, users are likely to leave your site. Plus, slower sites are penalised by search engines with lower rankings. Tech SEO can help improve a site's speed by optimising images, caching data, and compressing files. A fast site speed will decrease bounce rates and improve Click-Through Rates (CTRs).
Broken Links: Technical SEO strategies include fixing broken links. This is when a link returns a 404 error rather than going to a new page. This could be down to several reasons, such as a change in a site's URL structure or the target destination is no longer available. By resolving broken or dead links, user experience and crawlability are improved.
Structured Data: This refers to using a form of markup on a webpage to give extra information about page content. It helps crawlers better understand a page's content, assisting with relevance and clarity.
Canonicals: If two URLs have very similar content, search engines are unsure which one to rank. By using canonical tags, you can highlight the most relevant URL to ensure that crawlers select the right one to appear in search results. It also prevents identical or duplicate content from appearing on numerous URLs.
Mobile Speed and Optimisation: Mobile-friendly sites will rank better than those that are not mobile-optimised. This component involves ensuring that your pages work just as effectively and quickly on a mobile as on a desktop. Mobile optimisation is a key ranking factor for search engines.
Secure Sockets Layer (SSL). SSL is a standard security technology that ensures sensitive data is protected and that the Internet connection is secure. A secure site starts with 'https://' rather than 'http://'. Google has announced it wants all websites to have HTTPS, so incorporating SSL makes you more likely to rank well in SERPs.
Image Optimisation and Alt Text: A fantastic technical SEO practice is to decrease an image file size while keeping the quality high. This helps reduce long loading times. Furthermore, by including alt text, you can help convey what an image displays to Googlebot, increasing the chances of it appearing in image results.
What is Content SEO?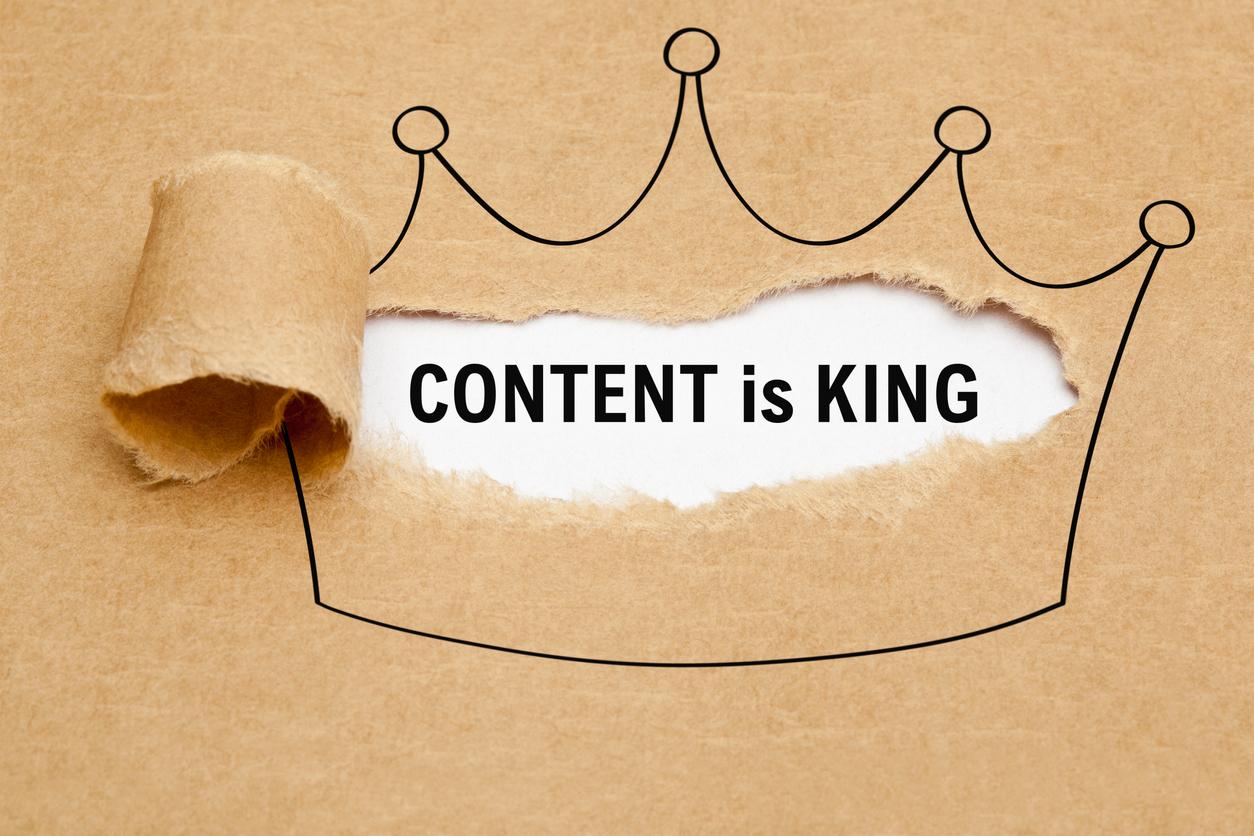 Content SEO focuses on the content that Googlebot and users can see. Search engines use this content to decide how to rank pages. Content SEO involves creating relevant and high-quality content that follows search engine algorithms to help your site rank better in SERPs and garner the interest of your target market. Without great content on your site, users are less likely to convert into customers.
It is also important that your content answers common pain points in your target demographic, as it can lead a user to find a solution on your site, increasing their chances of buying your product or service. Content SEO can involve both on-page and off-page techniques.
Why is Content SEO Important?
Content SEO or content marketing is important as it can help enhance your brand presence within SERPs. However, it is not easy to create content that does well in search results as there are so many pages to compete against. Therefore, one vital content SEO tactic is link building, as the more trustworthy sites that link to your pages, the more likely Google will see your website as authoritative and credible. Here are a few reasons for undertaking content SEO:
Link building is important, and if you create awesome content, it can act as organic linkbait. Users want to share the best quality and most relevant content, so if your website content checks these boxes, you can enjoy excellent and natural links.
Efficient content SEO can help garner trust with your audience. You can better assist users with making decisions by providing valuable content, such as buying guides and product comparisons. The more helpful your content is, the more the user will trust you, and the better your retention and conversion rates will be.
Content SEO can also improve your site visibility. Creating outstanding content on all aspects of your site will lead search engines to prioritise your content because it is useful and of excellent quality. After all, search engines want the best and most relevant results to reach the top of SERPs.
Key Factors of Content SEO
Like technical SEO, numerous factors are involved in content SEO. Here are some of the most common components involved in content SEO:
Keywords. Choosing relevant keywords for your content is critical to any robust content SEO strategy. Naturally, the content you create should include words used by your target audience in search engines. These are keywords. Therefore, it is important that your content is keyword-rich and answers particular queries around these keywords. If you include keywords in your content and address related queries, you will bring more people to your site and improve CTR. Content SEO includes placing keywords in various parts of a site, including meta tags, URLs, and alt text. However, it is important to avoid keyword cannibalisation – putting too many similar or identical keywords throughout your site's content.
Meta Titles and Meta Descriptions. These meta tags appear in Google search results and are important to informing both search engines and users about your content and whether it is valuable. Therefore, time must be spent fine-tuning this content to make it as appealing and relevant as possible, as it is the first thing users and search engines will see about your site. Creating strong metatags also falls under the technical SEO umbrella.
Creating High-Quality Content. The fundamental aim of content SEO is to make high-quality content. A great approach is to use Google's guideline called 'E-A-T', which stands for 'Expertise, Authoritativeness, and Trustworthiness'. By ensuring your content is all three, your site will be more likely to rank in SERPs.
To learn more about how to create high-quality content, read our article on blogging here.
Page Layout. You should also ensure your pages are dynamic and clean, so taking advantage of headings to break up long sections of text and incorporating images, videos, and infographics is a great way of ensuring your content is valuable. In a nutshell, content SEO involves making sure that your pages provide better information and are more engaging than competitor pages.
Earning Links. As aforementioned, great content can lead to natural link-building. Content SEO centres around creating amazing and superior content, so if you produce such content, users will naturally want to share it with others. Plus, if your content is excellent, you will earn links from reputable sites, improving your authority and credibility with search engines. This is an off-page content SEO technique.
Social Media Content. This is also an off-page content marketing SEO tactic. You can improve brand awareness, visibility, and site visits by creating good content on social media platforms. It is consequently important to build great content off-page as well as on your actual website.
Hyperlinks and Anchor Text. Search engines and users use hyperlinks within pages to find fresh content. Anchor text is the words used to hyperlink. The anchor text should clearly tell the user where they will go when they click on the hyperlink. Small details like this improve the user experience and help provide more valuable content.
How To Choose the Best SEO Strategy for Your Business?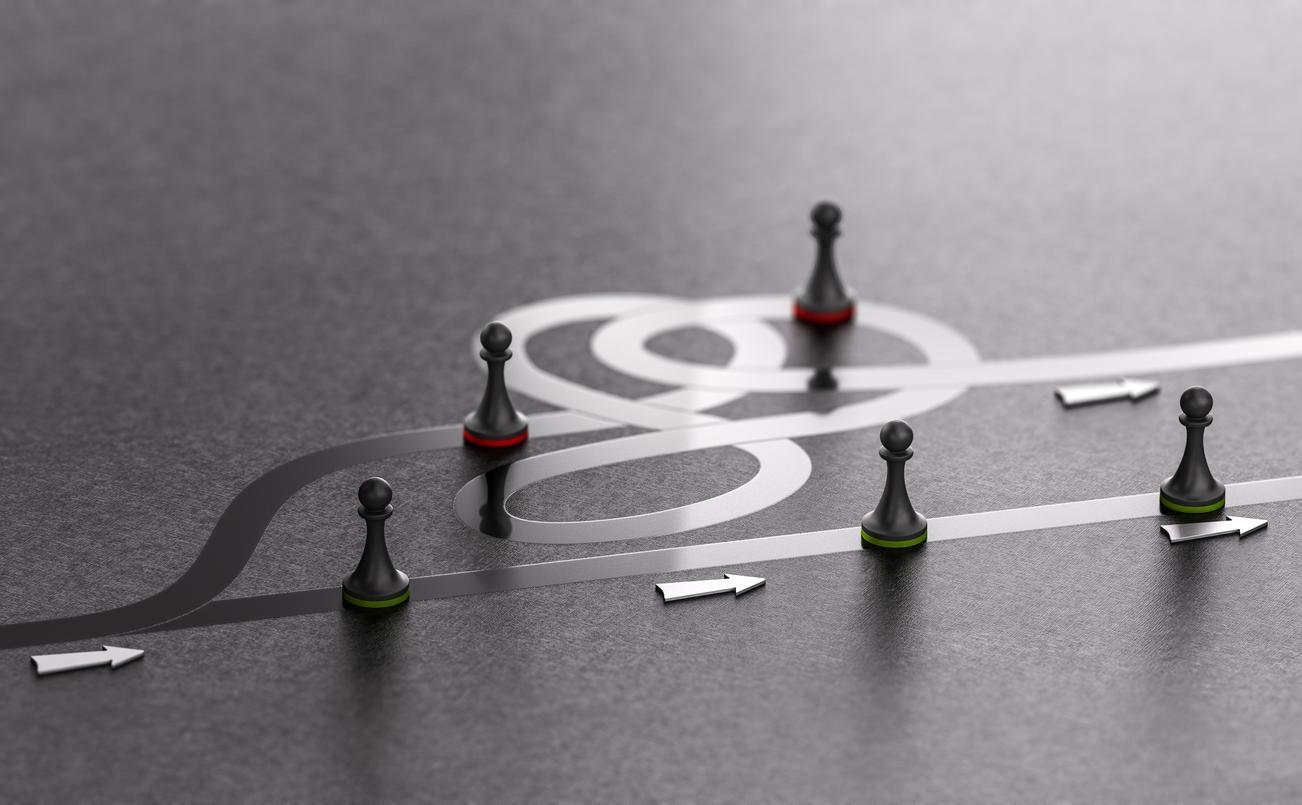 Now that we have explained the basics of tech SEO and content SEO, you should decide which to choose for your marketing strategy. Ideally, time and money should be invested in both. However, because most businesses do not have a never-ending budget, many brands must select one. To help you evaluate the best approach for you and which will offer a better Return On Investment (ROI), consider the following:
Consider competitor content: Select your main few competitors and then pick your 10 most vital web pages. Compare these against your competitors' similar pages. Ask yourself which pages have more useful and comprehensive content. If the answer is not you, invest in content SEO.
Consider SEO rankings: Analyse your rankings to see how they stack up against competitors. You can do this on Google Search Console or ranking tools such as Moz or Semrush. If your content is better than competitors', but your rankings are lower, focus on technical SEO. If your content is worse and your rankings are lower, think about initially conducting content SEO.
Analyse site speed: If your site is not performing well, it will likely affect your rankings negatively. Examine your site speed in the Core Web Vitals report in Google Search Console. If you have many 'Poor' URLs, implement technical SEO. You can also use PageSpeed Insights for more detailed information about URLs.
Examine Google Search Console: In the Coverage report, view the Excluded section. Pages here represent the web pages Google is not indexing. If over 20% of your site URLs are 'excluded', consider technical SEO. If it is under 20%, invest in content SEO.
The key to choosing the best strategy is to analyse data and reports to determine whether your website needs more work on SEO's technical or content side. Unfortunately, if you're not an SEO expert, you won't be able to accurately evaluate what problems your website has, what is preventing it from getting the right rankings on Google, and what needs to be done to help your website grow.
Ultimately, the best course of action is to hire a professional SEO agency that provides comprehensive SEO services, including content creation, technical optimisation, backlink building, and more. This way, you are guaranteed that your website will get the best results.
Choose NUOPTIMA for Professional SEO Services
Conducting SEO is a long-term and complicated task. It is essentially endless and requires constant work and adjustment. As implementing a comprehensive SEO strategy can be challenging, many businesses choose to invest in the services of a professional SEO agency, such as NUOPTIMA.
NUOPTIMA is an award-winning full-stack growth agency specialising in comprehensive SEO services, including:
Content Creation
Backlink Building,
Technical Optimisation.
Our professional team has decades of collective experience conducting SEO and uses the latest techniques to vastly improve the quality and quantity of your site traffic. Have a look through our impressive case studies to see how we have catapulted previous clients to SEO success. And if you would like to explore with professionals which SEO strategies are best for your business, book a call with our expert team today.
---
FAQ
What is technical SEO?
Tech SEO involves site and server practices to help with search crawling, indexing, and improving site usability. It essentially helps crawlers find and understand your pages.
Is technical SEO difficult?
Technical SEO can be complex. However, you do not need to be an expert to comprehend the fundamentals. 
How long does it take to learn technical SEO?
It can take many months to master the art of technical SEO. For this reason, many businesses enlist third-party help by using professional SEO services, such as NUOPTIMA.