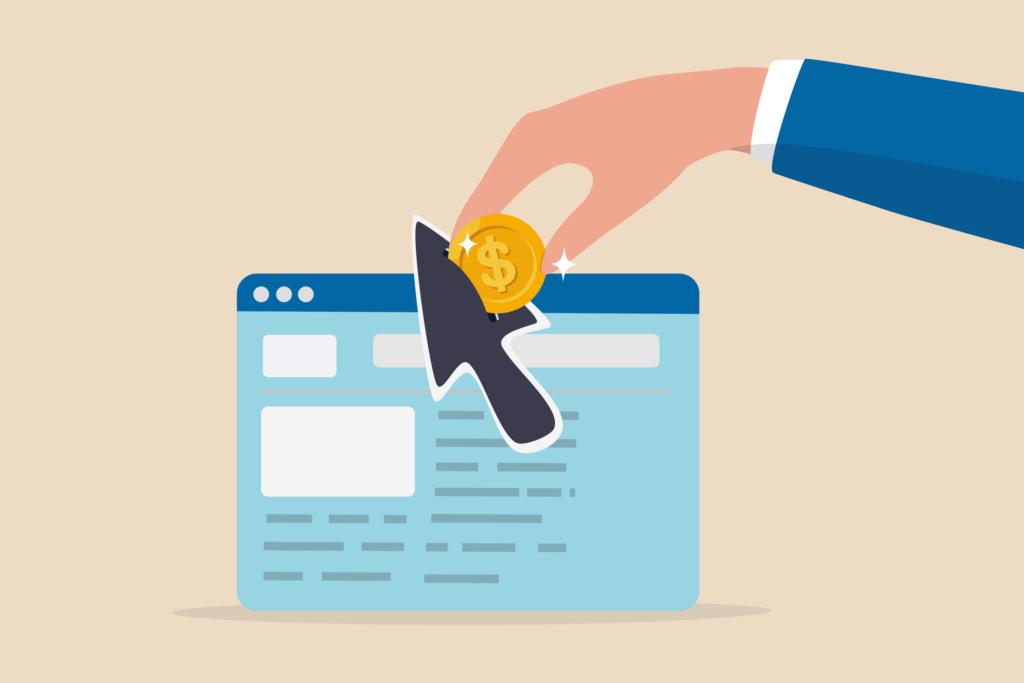 There's no doubt that the fast-paced world of advertising has rapidly advanced thanks to the rise of digital media platforms and the emergence of new technologies.
The result? More businesses than ever are turning to paid media agencies to help them navigate this complex landscape and maximise the return on their paid advertising investment.
But researching and going through all the options yourself can be overwhelming and time-consuming. That's why we've done it for you. Without further ado, here are the top paid media agencies in the UK.
What makes a good paid media agency?
As with anything, not all advertising companies are the same, with some being much better than others. Here are just some of the characteristics of top pay-per-click media advertising agencies that you should be looking out for:
A proven track record of delivering high-quality campaigns with effective results
An experienced team
A combination of creative, data-driven, and strategic approaches
The implementation of advanced tools and technologies
A transparent and collaborative approach
Given that it's a technical and budget-oriented service, there's an abundance of information to absorb, making it a challenge to sort the genuine experts out from those who merely claim to be. Read on to find paid media agencies that will offer a solid partnership and give you the results you're looking for.
15 Best Paid Media Agencies in the UK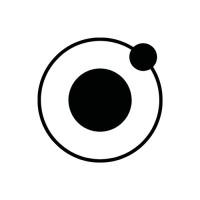 NUOPTIMA
NUOPTIMA – yes, that's us! You've found this page because we're so good at marketing we're able to promote ourselves (that's the sort of people you want in your business).
A bit about us
We're an honest growth agency, and our goal is to drive profit for your business. 
We don't work with everyone. In fact, we actively refuse 50% of all businesses that try to work with us. That's purely based on if we think we can make your campaign a success. We only grow as an agency if we can get you results and you refer us to your friends and family. 
Before you choose an agency, reach out to our team. We'll objectively tell you what we think, and if it's good, we'll propose a fair price alongside a set of growth expectations and KPIs.
Once you start to work with us, you'll be in regular contact with our team. You'll be provided with extensive data tracking and will see us on regular calls.
Our capabilities
Costs start from $1,000 per month, depending on your requirements.

We've worked with local service providers all the way to public companies.

We've worked across B2C and B2B, having driven brands to 7 figures in sales, and exceeded B2B SQL quotas.
Next steps
Firstly, you should visit our specific services pages in the header menu.

Then, you should read through some case studies

here

.

And when you're ready, send us a message or book a call

here

.
Headquarters – London, United Kingdom
Speciality – SEO, PPC, and all types of Digital Marketing
Founded in – 2020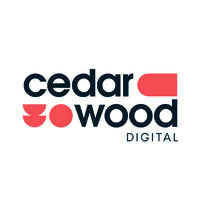 Cedarwood Digital
Cedarwood Digital is a multi-award-winning Manchester-based agency that works closely with clients to ensure their paid media leads drive impact that results in overall business achievements. They do this by identifying current gaps in the market to maximise spending capabilities. 
The performance marketing agency has also received awards that include UK Small Ecommerce Agency of the Year 2021 and the UK and European Search Awards in 2022.
They build long-term partnerships that have resulted in high client retention rates and are part of Google's and Bing's partner programs. Some of their clients include:
Ovo Energy

Fletchers

Loop Cashmere

Hayes Garden World
Headquarters – Manchester
Founded – 2016
Speciality – Paid media, SEO, and Digital PR

VERB Brands
VERB specialises in luxury and premium brands with expertise that includes paid social, paid search, and programmatic and media buying. 
The agency takes an audience-centric approach based on the customer journey, leaving clients with a full-funnel paid media service. Their team is also trained to run all paid media channels, so you can rest assured that your PPC accounts are in good hands. 
With a focus on helping businesses achieve their marketing goals through a combination of creative campaigns, technology, and data-driven strategies, VERB tailors their services to meet each client's specific objectives. Premium brands that VERB has partnered with include:
Calzedonia

The Ritz London

Intimissimi

Claridges

Flannels
Headquarters – London
Founded – 2013
Speciality – Luxury Digital Marketing

The Nest
The Nest is an independent, full-service paid media agency with a friendly, experienced senior team that helps its clients thrive. They provide all the services you'd expect at a big agency but offer businesses the care and attention of a smaller boutique. Placing strategy and audience insight at the core of media planning and buying across all paid media channels, The Nest provides services that include:
Media Strategy

Channel Planning

Media Buying

Analytics and Reporting

Training and Workshops
While The Nest may be newer and smaller compared to some other paid media agencies, they already have an impressive list of clients such as the:
NHS

Bristol Old Vic

Avery Row
Headquarters – Bristol
Founded – 2020
Speciality – Independent Boutique Media Agency

Common Ground
Oxford-based Common Ground specialises in data-driven PPC, SEO, and paid social media campaigns. They have a performance-driven PPC approach using Google ads to generate quality leads that increase awareness and revenue. In fact, they pride themselves on driving campaigns that have led to double and triple-digit business growth.
Co-founded by industry experts with over 20 years of collective experience, they work with both existing and new business campaigns and offer a free strategy session to new customers. 
Working with well-known brands across the UK, they have worked with the following clients:
Smeg

EasyHotel

Arlington

Alfresco
Headquarters – Oxford
Founded – 2018
Speciality – Data-Driven PPC, SEO, and Paid Social Media Campaigns

Impression
Impression is a digital growth specialist that combines creativity and technology with data-driven insights. They've remained at the industry's forefront thanks to their innovative ideas and clear strategies that result in business growth.
A key aspect of Impression's approach to paid media advertising is its focus on data analysis. The agency uses advanced tracking and reporting tools to monitor campaign performance, which drives its optimisation and strategy alongside testing and automation. 
Their high-impact paid media services include:
Paid Search/PPC

Paid Social

Google Shopping

Paid Media Consultancy

Programmatic Display Advertising

Amazon Advertising
Impression works across a range of industries, and some of their well-known clients include:
Clarins 

Cancer Research UK

Topps Tiles

The FA
The agency has also won several industry awards for its work, including the UK Search Awards and European Search Awards 2022. 
Headquarters – Nottingham
Founded – 2012
Speciality – Digital Growth

Pixated
Performance marketing and web design specialists Pixated have a simple goal – to get your brand quick results. 
Working across various industries with businesses of all sizes, from start-ups to well-known corporations, the team at Pixated classify themselves as growth engineers who take the time to create effective strategies unique to each business. 
The agency uses a data-driven method, going through and extracting essential data and using it as the basis to create and manage PPC campaigns that help brands build scalable and sustainable growth. A few clients from their current portfolio include:
Heinz

Adecco

Bloom & Wild

The Telegraph 

Tesco

Boden
Headquarters – London
Founded – 2018
Speciality – Performance Marketing and Web Design

Ality
Ality and their team of digital experts build innovative campaigns to get businesses in front of the right people to drive leads, achieve revenue targets, and increase awareness. 
Offering their clients high-quality, Ality targets specific demographics who'll enjoy and use your product or service instead of focusing on obtaining the most clicks from people who are unlikely to convert. 
Ality offers search campaigns, Google Shopping, and mobile advertising, has won the Clutch Top UK B2B Company 2020 award and has worked with an impressive roster of clients, including the likes of: 
Ocado

Lee Stafford

BP

Barry M

Hilton 
Headquarters – London
Founded – 2015
Speciality – Performance Marketing Digital Agency

Rice Media
Rice Media is focused on growing and looking after your digital presence, mainly using an approach focused on Return On Investment (ROI).
This award-winning SEO, PPC, and paid social performance marketing agency has over 20 years of experience and is a Google Premier partner. 
They have managed some of the biggest and boldest projects for retailers both at home in the UK and internationally, such as:
Super Dry

Kurt Geiger

Aston Villa FC 
Their expert team constantly evolves to stay on top of the digital marketing sector and acts as an extension of your existing marketing team, helping you reach your goals through platforms that include: 
Google Search and Shopping Ads

Amazon and Apple Search Ads

Microsoft (Bing) Ads
Headquarters – Birmingham
Founded – 2001
Speciality – ROI-Focused Performance Marketing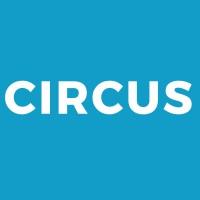 Circus
Circus is a leading PPC-only agency specialising in retail and e-commerce. They provide businesses with tailored services, a specialist approach, and direct access to a dedicated PPC expert throughout their partnership to consistently deliver measurable, high-level growth. They focus on the following four services:
Search

Shopping

Remarketing

International
Circus works across various industries such as retail, finance, B2B, iGaming, travel, healthcare, and education. The agency has had a lot of success over the years and prides itself on increasing sales on search campaigns by over 150% within the first three months. The agency also provides flexibility, offering the option of short-term contracts and has worked with:
Jaguar

 ITV

Skype

 Lavazza

 Miele 
Headquarters – Leeds
Founded – 2009
Speciality – Retail and eCommerce PPC
Hallam
Specialising in strategic digital marketing, Hallam has been delivering results since 1999. They are the winner of Google's top PPC agency award thanks to their high-performing and high-quality campaigns that use automation solutions alongside creativity and technology to deliver impactful results for their clients. In Google's own words, they help clients "get online, stay online, and grow online". Their PPC services include:
Display Advertising

Remarketing

Paid Social

Programmatic Display
Data is at the heart of all of their PPC strategies. They use a collaborative approach that sees their PPC experts work with other agency departments, such as their SEO and creative team, to produce impactful assets that significantly improve conversion rates. Hallam also builds integrated dashboards to help them identify where to make savings to use client budgets more effectively. 
As one of the leading experts in their field, they have worked with an impressive roster of clients such as the:
United Nations

Speedo

Boots

Suzuki. 
Headquarters – Nottingham
Founded – 1999
Speciality – SEO, PPC and Strategic Digital Marketing

CEEK
Ceek believes in the power of digital channels to transform businesses and increase revenues. The London-based agency is an expert in converting traffic to relevant leads and believes that PPC advertising is one of the most effective ways to obtain lead-generation opportunities to scale a business. 
Offering a tailored PPC management service, the CEEK team mainly focuses on optimised Google Adwords and social media paid posts to target key audiences, increase customer conversions, and get excellent ROI for businesses. CEEK's clients include:
Radisson Edwardian

Mayflower London

The Lookout Sri Lanka. 
Headquarters – London
Founded – 2016
Speciality – Strategic Digital Marketing

Soap Media
Award-winning agency Soap Media prides itself in taking a fresh approach to digital marketing. As a Google-certified partner since 2005, they have a high-performance track record of delivering industry-leading results. 
Their unique approach to PPC management involves combining their team of knowledgeable and creative experts with AI to enhance their dynamic strategies. The team's skills extend across the entire user experience, integrating with other media marketing strategies, such as SEO and social media, to provide an omnichannel experience. Soap Media have worked with some of the UK's leading brands, such as:
William Hill

AA Tyre

 Pontins

Money Supermarket.co
Headquarters – Preston
Founded – 2005
Speciality – Strategic and Creative Digital Marketing

Liberty
Liberty is packed with marketing experts championing a detailed and result-focused approach to PPC. As Wales' largest online marketing agency, Liberty creates data-driven campaigns that drive traffic and sales across profitable digital platforms for brands. Their paid media services include: 
Google Shopping

Google Ads Management

Microsoft Ads Management

Display Advertising Services

Remarketing Services

Programmatic Advertising Services 
Providing services you can trust, Liberty partners with external vendors to give you a mix of industry insight and technology and is AdRoll Certified. The agency is also a Bing Select and Google Premier Partner. Thanks to these partnerships, Liberty can offer advanced techniques that guarantee they only spend money from company budgets that target the right audience. Successful PPC case studies include campaigns for the following clients:
Happybeds

Benefit Cosmetics

Balance Me
Headquarters – Cardiff
Founded – 2008
Speciality – Online Digital Marketing

Digital Uncut
Digital Uncut specialises in providing digital marketing services for scaling start-ups. Their team of experts conduct in-depth research into competitors and target audiences to drive strategies for campaigns that work. Opting for quality over quantity, Digital Uncut provides clear guides on which creatives will work best for your brand and builds your PPC campaigns to be as effective as possible.
Digital Uncut uses PPC automation by using Google Cloud or in-platform scripts that can be used across multiple channels. They also keep on top of the latest algorithm and platform changes and test creatives and messaging to check what your audience responds to best.
The agency has successfully helped many new companies, including:

Beaufort & Blake

INTURN

Gophr  
If you've recently launched a start-up and are looking to get your brand seen, Digital Uncut could be the perfect paid media agency for you. 
Headquarters – London 
Founded – 2015
Speciality – Digital Marketing for Scaling Start-ups
Choose a paid media agency to create campaigns that increase conversions
There's no denying it – paid media is a significant business investment that makes a difference. It helps target your key audience to gain more exposure, higher engagement rates, and growth while also increasing customer retention, ensuring your brand stays fresh in customers' minds.
Therefore, choosing the right agency for your brand is essential to get a good ROI and help you achieve your desired result fast. That's where NUOPTIMA comes in.
Whether you're looking for PPC, social media advertising, or any other form of paid media, NUOPTIMA has the proven experience and expertise to help you and your business achieve your goals. Thanks to our strategic approach, advanced tools, and creative and data-driven approach, NUOPTIMA delivers exceptional services to maximise the effectiveness of your paid media investment.
Passionate about growth and ROI, we'll work with you to understand your business needs and execute paid media campaigns that drive tangible results.
So, if you're looking for a trusted and effective partner, book a free call with our paid media team today – because your business deserves the best.
Paid media is content promoted through paid placements on various digital media platforms to promote a brand, service, or product. Examples include PPC ads, pop-ups, video ads, and sponsored social media posts. The goal of paid media is to increase brand awareness, generate leads, drive traffic, and drive business revenue.
A PPC agency oversees pay-per-click (PPC) advertising campaigns for businesses that employ a wide range of digital ad formats. PPC agencies aim to generate the best possible return on investment (ROI) for their clients. Examples of paid media include video ads on YouTube and ads that appear at the top of Google searches.
How much do PPC agencies cost in the UK?
PPC agency fees can vary significantly and depend on your specific campaign needs. However, the average costs range anywhere from £1000-£10,000 per month or project and will be based on your budget and the time needed to manage your ad account effectively.
Why do I need a PPC agency?
Engaging the services of a PPC agency can provide you with the peace of mind that you are working with industry professionals and that your campaign will be expertly set up, increasing the chances of success and business growth.